102 Dalmatians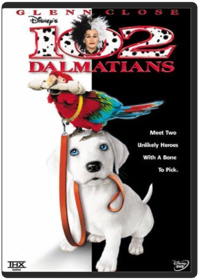 Kevin Lima
Get ready for outrageous fun in Disney's 102 DALMATIANS. It's a brand-new hilarious adventure, starring the audacious Oddball, the spotless Dalmatian puppy on a search for her rightful spots, and Waddlesworth, the wisecracking, delusional macaw who thinks he's a Rottweiler. Barking mad, this unlikely duo leads a posse of puppies on a mission to outfox the wildly wicked, ever-scheming Cruella De Vil (Glenn Close). Filled with chases, close calls, hilarious antics, and thrilling escapes all the way from London through the streets of Paris — and a Parisian bakery — this adventure-packed tale is wacky good fun your entire family will want to howl over again and again.
After the Sunset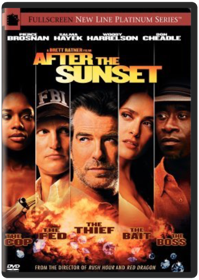 Brett Ratner
After the Sunset may not be the greatest jewel-heist caper comedy ever made, but it sure is easy on the eyes. Shifting back into his crowd-pleasing Rush Hour mode, director Brett Ratner kicks off the action with a rousing chase scene that pretty much describes the entire film: utter nonsense, but adequately enjoyable. Things get very sunny thereafter, when FBI agent Woody Harrelson lands in the Bahamas to track down ace diamond thief Pierce Brosnan and his lovely accomplice Salma Hayek, whom he suspects of planning their next big heist on a cruise ship. A Bahamian gangster (Don Cheadle) wants in on the action, and the whole thing's about as fluffy as an Elmo doll and just as harmless, especially when you consider Hayek's revealing wardrobe (which, thankfully, distracts from Brosnan's less-than-Bond-like physique). There's an abundance of witty banter between everyone, and the tropical locations make After the Sunset a balmy, vicarious vacation. Critics weren't exactly kind to this breezy dose of popcorn entertainment, but it's an agreeable time-killer and an instant cure for seasonal affective disorder, even if the comedic chemistry leaves something to be desired. —Jeff Shannon
Alvin and the Chipmunks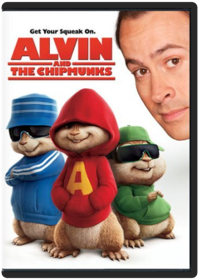 Studio: Tcfhe Release Date: 04/01/2008 Rating: Pg
American Pie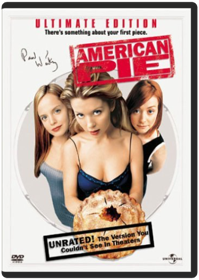 Weitz, Chris
Anyone who's watched just about any teenage film knows that the greatest evil in this world isn't chemical warfare, ethnic cleansing, or even the nuclear bomb. The worst crime known to man? Why, virginity, of course. As we've learned from countless films—from Summer of '42 to Risky Business—virginity is a criminal burden that one must shed oneself of as quickly as possible. And while many of these films have given the topic a bad name, American Pie quietly sweeps in and gives sex some of its dignity back. Dignity, you may say? How can a film that highlights intercourse with fruit pies, premature ejaculation broadcasted across the Internet, and the gratuitous "gross-out" shots restore the dignity of a genre that's been encumbered with such heavyweights as Porky's and Losin' It? The plot may be typical, with four high school friends swearing to "score" by prom, yet the film rises above the muck with its superior cast, successful and sweet humor, and some actually rather retro values about the meaning and importance of sex. Jason Biggs, Chris Klein, Thomas Ian Nicholas, and Eddie Kaye Thomas make up the odd quartet of pals determined to woo, lie, and beg their way to manhood. The young women they pursue are wary girlfriend Vicky (Tara Reid), choir girl Heather (Mena Suvari), band geek Michelle (Alyson Hannigan), and just about any other female who is willing and able. Natasha Lyonne as Jessica, playing a similar role as in Slums of Beverly Hills, is the general adviser to the crowd (when Vicky tells her "I want it to be the right time, the right place," Jessica responds, "It's not a space shuttle launch, it's sex"). The comedic timing hits the mark—especially in the deliberately awkward scenes between Jim (Biggs) and his father (Eugene Levy). And, of course, lessons are learned in this genuinely funny film, which will probably please the adult crowd even more than it will the teenage one. —Jenny Brown
American Pie 2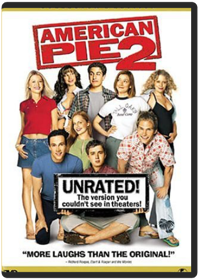 Scott, Seann William
After their first year at college the guys reunite for another summer of fun. Jim continues his quest for sexual independence by seeking the help of his old prom date michele after an unexpected call from nadia who plans to visit jim. Meanwhile kev and vicky find themselves in an awkward situation. Studio: Uni Dist Corp. (mca) Release Date: 08/24/2004 Starring: Seann William Scott Jason Biggs Run time: 104 minutes Rating: Ur Director: J.b. Rogers
Analyze This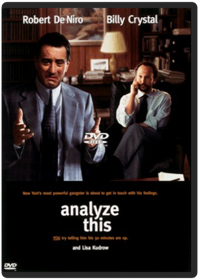 Harold Ramis
Paul vitti is one of new yorks most powerful mobster. But when its time to assume his role as leader of the crime family he starts suffering anxiety attacks. Suburban psychiatrist ben sobol is unsatisfied with his patients routine problems. Features: interactive menus filmographies scene access & more. Studio: Warner Home Video Release Date: 09/26/2006 Starring: Robert De Niro Lisa Kudrow Run time: 103 minutes Rating: R Director: Harold Ramis
Anger Management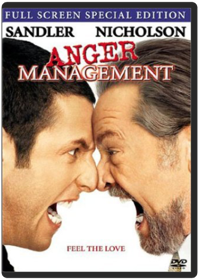 Peter Segal
After a misunderstanding aboard an airplane that escalates out of control the mild-mannered dave buznik is ordered by judge daniels to attend anger management sessions run by doctor buddy rydell which are filled with highly eccentric and volatile men and women. Studio: Sony Pictures Home Ent Release Date: 09/20/2005 Starring: Adam Sandler Jack Nicholson Run time: 106 minutes Rating: Pg13 Director: Peter Segal
Arthur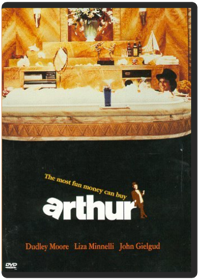 Susan E. Morse, Steve Gordon
Arthur is the worlds richest alcoholic. But all is not well in his pickled paradise. He will lose access to the familys great wealth if he doesnt marry the uptight debutante picked out for him by his parents. Hes not in love with her doesnt even like her. Whats worse is hes in love with a wacky shoplifter. Studio: Warner Home Video Release Date: 06/07/2005 Starring: John Gielgud Dudley Moore Run time: 97 minutes Rating: Pg Director: Steve Gordon
August Rush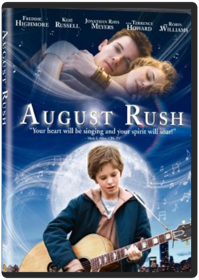 Cellist lyla and rock musican louis meet at a party spend the night. Lyla learns she is pregnant. Her father forces them apart she gets pregnant. Lyla has an accident her father tells her the baby died the child survives and is give up for adoption the child(evan)11 now embarks finding his parents through music Studio: Warner Home Video Release Date: 09/30/2008 Starring: Freddie Highmore Jonathan Rhys Meyers Run time: 113 minutes Rating: Pg Director: Kirsten Sheridan
Barry Manilow - Ultimate Manilow!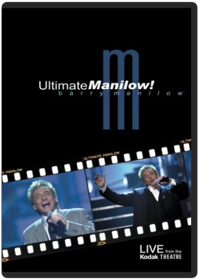 Batman Begins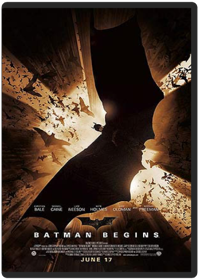 Christopher Nolan
Batman Begins explores the origins of the Batman legend and the Dark Knight's emergence as a force for good in Gotham. In the wake of his parents' murder, disillusioned industrial heir Bruce Wayne (Christian Bale) travels the world seeking the means to fight injustice and turn fear against those who prey on the fearful. He returns to Gotham and unveils his alter-ego: Batman, a masked crusader who uses his strength, intellect and an array of high tech deceptions to fight the sinister forces that threaten the city.
Because of Winn-Dixie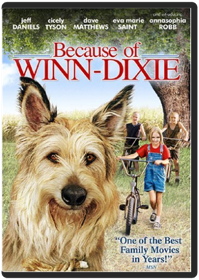 Wayne Wang
Based on the best-selling book this is the heartwarming tail of a young girl whose life is changed by a scruffy fun-loving pooch she names winn-dixie. The special bond between them works magic on her reserved dad & the eccentric townspeople they meet during one unforgettable summer. Studio: Tcfhe Release Date: 02/12/2008 Starring: Jeff Daniels Run time: 106 minutes Rating: Pg
Beverly Hills Chihuahua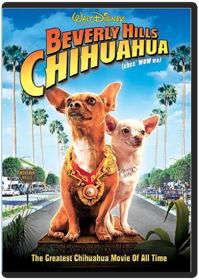 Raja Gosnell
While on vacation in mexico chloe a ritzy beverly hills chihuahua finds herself lost and in need of assistance in order to get back home. Studio: Buena Vista Home Video Release Date: 03/03/2009 Starring: Jamie Lee Curtis George Lopez Run time: 91 minutes Rating: Pg
Boys on the Side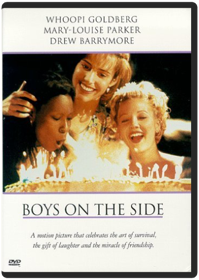 Herbert Ross
Three women a club musician a demure real estate agent and a flaky drug-dealers girlfriend make a break with their pasts and form an unlikely family while traveling across the country together. Studio: Warner Home Video Release Date: 06/01/2004 Starring: Whoopi Goldberg Mary-louise Parker Run time: 113 minutes Rating: R Director: Herbert Ross
The Bucket List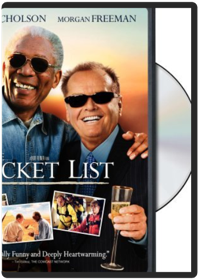 Rob Reiner
In THE BUCKET LIST cancer doesn't discriminate in its choice of victims. It's equally eager in its attacks on kindly sage of a mechanic Carter Chambers (Morgan Freeman) and mean-spirited millionaire Edward Cole (Jack Nicholson). When the unlikely pair shares a room at a hospital they learn that they both have less than a year to live as a result of the deadly disease. Inspired by the words of a college professor Carter begins to make a "bucket list" of things he wants to accomplish before he dies. With Edward's limitless funds at their disposal the men embark on an adventure that takes them from Egypt to France to Hong Kong crossing items off their list as death grows closer.System Requirements:Running Time: 97 minutesFormat: DVD MOVIE Genre: COMEDY/FRIENDS Rating: PG-13 UPC: 085391139881 Manufacturer No: 113988
A Bug's Life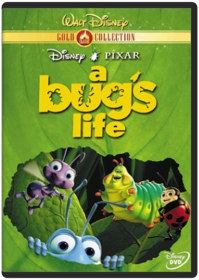 Spacey, Kevin, Stanton, Andrew
There was such a magic on the screen in 1995 when the people at Pixar came up with the first fully computer-animated film, Toy Story. Their second feature film, A Bug's Life, may miss the bull's-eye but Pixar's target is so lofty, it's hard to find the film anything less than irresistible.

Brighter and more colorful than the other animated insect movie of 1998 (Antz), A Bug's Life is the sweetly told story of Flik (voiced by David Foley), an ant searching for better ways to be a bug. His colony unfortunately revolves around feeding and fearing the local grasshoppers (lead by Hopper, voiced with gleeful menace by Kevin Spacey). When Flik accidentally destroys the seasonal food supply for the grasshoppers he decides to look for help ("We need bigger bugs!"). The ants, led by Princess Atta (Julia Louis-Dreyfus), are eager to dispose of the troublesome Flik. Yet he finds help—a hearty bunch of bug warriors—and brings them back to the colony. Unfortunately they are just traveling performers afraid of conflict.

As with Toy Story, the ensemble of creatures and voices is remarkable and often inspired. Highlights include wiseacre comedian Denis Leary as an un-ladylike ladybug, Joe Ranft as the German-accented caterpillar, David Hyde Pierce as a stick bug, and Michael McShane as a pair of unintelligible pillbugs. The scene-stealer is Atta's squeaky-voiced sister, baby Dot (Hayden Panettiere), who has a big sweet spot for Flik.

More gentle and kid-friendly than Antz, A Bug Life's still has some good suspense and a wonderful demise of the villain. However, the film—a giant worldwide hit—will be remembered for its most creative touch: "outtakes" over the end credits à la many live-action comedy films. These dozen or so scenes (both "editions" of outtakes are contained here) are brilliant and deserve a special place in film history right along with 1998's other most talked-about sequence: the opening Normandy invasion in Saving Private Ryan.

The video also contains Pixar's delightful Oscar-winning short, Geri's Game. Box art varies. —Doug Thomas
Cars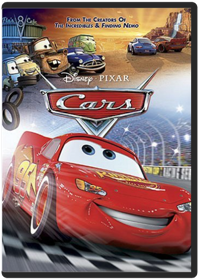 Andrew Jimenez, Dan Scanlon, Joe Ranft, John Lasseter, Mark Andrews
Lightning McQueen is a cocky, rookie race car. Speeding on his way to a big race, he crashes into Radiator Springs, destroying lots of the inhabitants belongings. In order to make up for what he did, the cocky roadster is sentenced to community service. Though he will do anything to get away from the work, McQueen must learn to respect and bond with the Radiator Springs inhabitants in order to get out of the town and back on the racetracks. Features:All-new animated short: Mater and the GhostlightAcademy Award-nominated animated short: One Man BandJohn Lasseter's inspiration for CarsRatatouille teaser trailerDeleted scenes
Cats & Dogs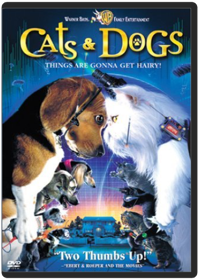 Lawrence Guterman
For years a secret battle has been waged between cats and dogs. Now an untrained puppy named lou is the only one who can save humanity from total cat-tastrophe. Special features: separate dog and cat commentaries: storyboard comparisons: teaching a new dog new tricks: plus lots of hidden dog and cat treats. Studio: Warner Home Video Release Date: 05/15/2007 Starring: Jeff Goldblum Elizabeth Perkins Run time: 87 minutes Rating: Pg Director: Lawrence Guterman
Cheaper By the Dozen 2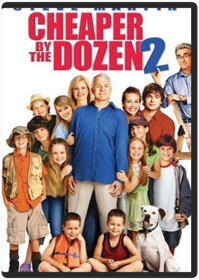 Tom baker & wife kate bring the clan together for a memorable summer getaway.But their dream vacation turns into an outrageous competition with the overachieving overzealous family of toms longtime rival jimmy murtaugh. Studio: Tcfhe Release Date: 10/16/2007 Starring: Steve Martin Bonnie Hunt Run time: 94 minutes Rating: Pg
Chicago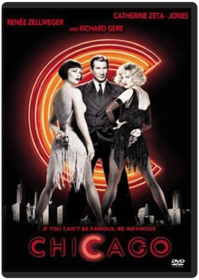 Rob Marshall
Based on the broadway musical two women convicted of murder in the 1920s become celebrities by manipulating the media. Studio: Buena Vista Home Video Release Date: 01/12/2007 Starring: Catherine Zeta Jones Richard Gere Run time: 113 minutes Rating: Pg13
The Chronicles of Narnia - The Lion, the Witch and the Wardrobe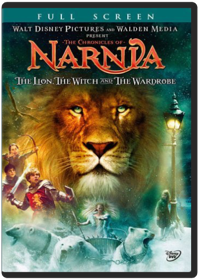 Andrew Adamson
Four young siblings discover a magical wardrobe and are transported to narnia an enchanted world ruled by the glacial powers of an evil white witch. With courage and heart-felt desire to save narnia the children must band together to fight the witch in a spectacular climatic battle. Studio: Buena Vista Home Video Release Date: 03/28/2008 Starring: Tilda Swinton Jim Broadbent Run time: 134 minutes Rating: Pg
The Client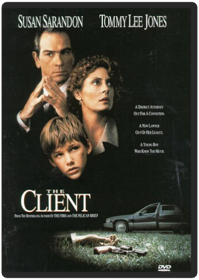 Joel Schumacher
Settle in. Take a deep breath. Hold tight. The best screen version yet of a novel by John Grisham (The Firm, The Pelican Brief) delivers all-out, moment-by-moment suspense! Headliners Susan Sarandon and Tommy Lee Jones join newcomer Brad Renfro in The Client, a whirlwind thriller that "starts like a house afire and keeps on blazing" (Chicago Tribune). Renfro plays Mark Sway, an 11-year-old torn between what he knows and what he can never tell. A hitman will snuff him in half a heartbeat if Mark reveals what he learned about a Mob murder. An ambitious federal prosecutor (Jones) will keep the pressure on until Mark tells all. Suddenly, Mark isn't a boy playing air guitar anymore. He's a pawn in a deadly game. And his only ally is a courageous but unseasoned attorney (Sarandon) who risks her career for him...but never imagines she'll also risk her life.
Confessions of a Teenage Drama Queen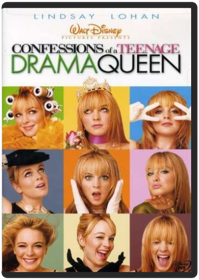 Anita Brandt-Burgoyne, Sara Sugarman
Tucked into the middle of Confessions of a Teenage Drama Queen is a charming sequence in which two girls from New Jersey (Linsay Lohan and Alison Pill) try to go to a rock concert in New York and have their illusions broken, then restored, and then broken, just a bit, again. Lola (Lohan) yearns for glory by playing the lead in the high school play and getting to meet the lead singer of a band called Sidarthur. Despite the spiteful efforts of a popular girl, Lola gets everything she wants without much of a struggle. Most of the movie takes place in a glitzy but flavorless high-school world with glossy teenagers dressed like a less discriminating Christina Aguilera. Pill (Pieces of April) shines in the thankless role of the geeky best friend. Also featuring Glenne Headley (Dick Tracy) and Carol Kane (Office Killer). —Bret Fetzer
The Count of Monte Cristo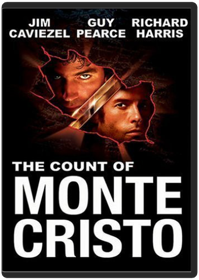 Kevin Reynolds
Revenge rarely gets sweeter than it does in The Count of Monte Cristo, a rousing, impeccably crafted adaptation of Alexandre Dumas père's literary classic. Filmed countless times before, the story is revitalized by director Kevin Reynolds (rallying after Waterworld) and screenwriter Jay Wolpert, who wisely avoid the action-movie anachronisms that plagued 2001's dubious Dumas-inspired The Musketeer. Leading a superior cast, Jim Caviezel (Frequency) expresses a delicate balance of obsession and nobility as Dantes, the wrongly accused Frenchman who endures 13 years of prison and torment, then uses a hidden treasure to finance elaborate vengeance on those who wronged him. Memento's Guy Pearce is equally effective as Dantes's betraying nemesis, and Richard Harris tops his Harry Potter wizardry with a humorous turn as Dantes's fellow prisoner and mentor. Filmed on stunning locations in Ireland and Malta, The Count of Monte Cristo easily matches Rob Roy for intelligent swashbuckling entertainment. —Jeff Shannon
Daddy Day Care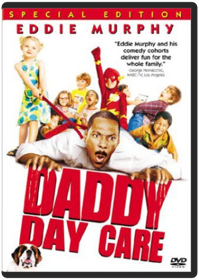 Steve Carr
Two men get laid off and have to become stay-at-home dads when they cant find jobs. This inspires them to open their own day-care center. Studio: Sony Pictures Home Ent Release Date: 09/20/2005 Starring: Eddie Murphy Steve Zaun Run time: 92 minutes Rating: Pg Director: Steve Carr Iii
Dark Shadows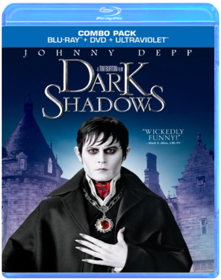 Tim Burton
From the wonderfully warped imagination of Tim Burton comes the story of Barnabas Collins (Johnny Depp), a dashing aristocrat who is turned into a vampire by a jilted lover and entombed for two centuries. Emerging from his coffin into the world of 1972, he returns to his once-majestic home, only to the few dysfunctional descendants of the Collins family who remain. Determined to return his family name to its former glory, Barnabas is thwarted at every turn by his former lover - the seductive witch Angelique (Eva Green) - in this wildly imaginative" (Sam Hallenbeck, NBC-TV adventure).
Diary of a Mad Black Woman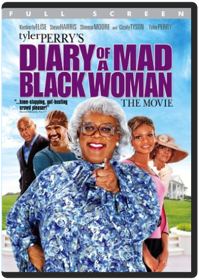 Darren Grant
Charles a powerful attorney & helen a devoted housewife seem to have everything: money beautiful mansion - the american dream. But as they prepare to celebrate their 20th anniversary helens picture perfect life is about to take an unexpected turn. Charles wants to divorce her for her best friend. Studio: Lions Gate Home Ent. Release Date: 02/06/2007 Starring: Kimberly Elise Shemar Moore Run time: 116 minutes Rating: Pg13
Die Another Day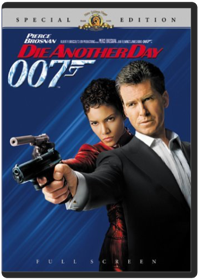 Lee Tamahori
Studio: Tcfhe/mgm Release Date: 10/26/2007
Dinosaur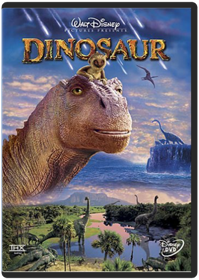 Eric Leighton, Ralph Zondag
An orphaned dinosaur raised by lemurs joins an arduous trek to a sancturary after a meteorite shower destroys his family home. Studio: Buena Vista Home Video Release Date: 12/21/2004 Starring: D.b. Sweeney Ossie Davis Run time: 82 minutes Rating: Pg
Divine Secrets of the Ya-Ya Sisterhood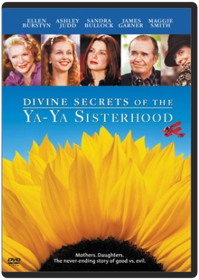 Callie Khouri
Grab your tissues and send the guys away, because Divine Secrets of the Ya-Ya Sisterhood is the most pedigreed chick flick since Steel Magnolias. You can tell by the title and the novelish names of the Louisiana ladies from Rebecca Wells's precious bestseller. First there's Sidda (Sandra Bullock), a successful playwright still wrestling with her manipulative mother, Vivi (Ellen Burstyn), after a traumatic upbringing. Then there's longtime friends Teensy (Fionnula Flanagan), Necie (Shirley Knight), and Caro (scene-stealer Maggie Smith), from Vivi's secret club of "Ya-Ya Priestesses," together since childhood and determined to heal the rift between Sidda and her mom. Through an ambitious flashback structure (including Ashley Judd as the younger Vivi), screenwriter and first-time director Callie Khouri (who wrote Thelma & Louise) establishes a rich context for this mother-daughter reunion. There's plenty of humor to temper the drama, which inspires Bullock's best work in years. Definitely worth a look for the curious, but only fans of Wells's fiction will feel any twinge of loyalty. —Jeff Shannon
Dodgeball - A True Underdog Story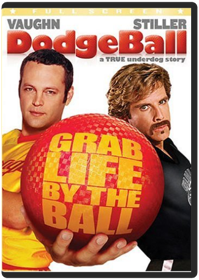 Stiller, Ben, Taylor, Christine, Vaughn, Vince
How's this for impressive trivia: Dodgeball faced off against The Terminal in opening-weekend competition, and 29-year-old writer-director Rawson Marshall Thurber aced Steven Spielberg by a score of $30 to $18.7 in box-office millions. That's no mean feat for a newcomer, but Thurber's lowbrow script and rapid-fire direction—along with a sublime cast of screen comedians—proved to be just what moviegoers were ravenous for: a consistently hilarious, patently formulaic romp in which the underdog owner of Average Joe's Gym (Vince Vaughn) faces foreclosure unless he can raise $50,000 in 30 days. The solution: A dodgeball tournament offering $50K to the winners, in which Vaughn and his nerdy clientele team up against the preening, abhorrently narcissistic owner (Ben Stiller) of Globo Gym, who's threatening a buy-out. That's it for story; any 5-year-old could follow it with brainpower to spare. But Thurber, Vaughn, Stiller, and their well-cast costars (including Stiller's off-screen wife, Christine Taylor) keep the big laughs coming for 96 nonsensical minutes. With spot-on cameos by champion bicyclist Lance Armstrong, David Hasselhoff, Hank Azaria, Chuck Norris, and William Shatner, and a crudely amusing coda for those who watch past the credits, Dodgeball is no masterpiece, but you can bet Spielberg was unexpectedly humbled by its popular appeal. —Jeff Shannon
Down Periscope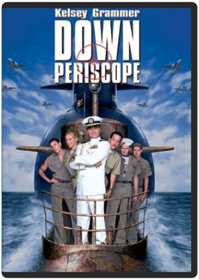 David S. Ward
Kelsey Grammer stars as the captain of a rust-bucket submarine who is fighting for his career by proving his skills in a contest against far more sophisticated ships. Rob Schneider provides comic support as an uptight ensign, and Lauren Holly plays an officer who has to fight her own will-they-accept-me-because-I'm-a-woman anxieties. The film didn't do well at the box office, but it is actually pretty funny, Grammer is enjoyable, and the above-the-water/below-the-water action sequences are as good as any in most submarine films. —Tom Keogh
Elf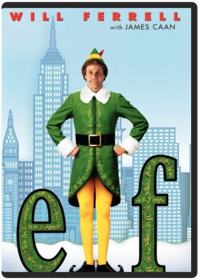 Newhart, Bob
This hilarious film tells the tale of a young orphan child who mistakenly crawls into santas bag of gifts on christmas eve & is transported back to the north pole & raised as an elf. Years later buddy learns hes not really an elf & goes on a journey to new york city to find his true identity. Studio: New Line Home Video Release Date: 09/30/2008 Starring: Will Ferrell Bob Newhart Run time: 95 minutes Rating: Pg
Enchanted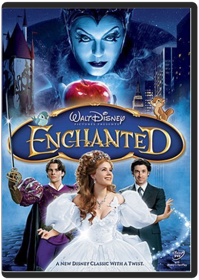 A classic disney fairytale collides with modern-day new york city when a fairytale princess is sent to our world by an evil queen. Soon after her arrival princess giselle begins to change her views on life & love after meeting a handsome lawyer. Can a storybook view of romance survive in the real world? Studio: Buena Vista Home Video Release Date: 12/26/2008 Starring: Amy Adams Susan Sarandon Run time: 107 minutes Rating: Pg
Eragon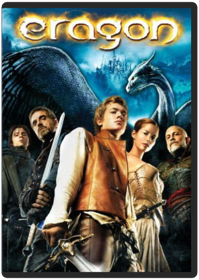 Stefen Fangmeier
While it owes much of its appeal and appearance to the Lord of the Rings trilogy, Eragon can stand on its own as an enjoyable fantasy for younger viewers. Faithfully adapted from the bestselling novel by teenage author Christopher Paolini, this boy-and-his-dragon tale offers clean, fast-paced family entertainment without compromising the darker qualities of Paolini's novel (the first in what is known as the "Inheritance" trilogy). The plot centers on 17-year-old peasant farmboy Eragon (played by appealing newcomer Ed Speleers) who discovers a mysterious blue object that turns out to be an egg that eventually hatches to reveal Saphira, a blue-scaled dragon that quickly grows to full-size. According to prophecy, Eragon is destined to be a dragon-rider like those who once protected a benevolent kingdom, thus reviving an ancient conflict against the army of King Galbatorix (John Malkovich), a former dragon rider who turned to evil, now in alliance with a! dark-magic "Shade" sorcerer named Durza (Robert Carlyle). While the movie serves up familiar fantasy elements and offers little if anything new to fans of the genre (or anyone who's read the books of Anne McCaffrey and Ursula K. Le Guin), it's visually impressive (especially the dragon scenes, with Rachel Weisz providing the telepathic "voice" of Saphira) and full of timeless wisdom, much of it delivered by Eragon's heroic mentor Brom (Jeremy Irons), himself a former dragon rider with memories of past battles and hope for Eragon's future. Add a fair warrior-maiden named Arya (Sienna Guillory) and you've got all the ingredients for a worthwhile (if not particularly original) fantasy that points directly to a sequel. Whether that's a good or a bad thing is up to individual viewers to decide. —Jeff Shannon

Eragon Extras
Christopher Paolini talks to us about his book and film inspirations and makes recommendations for fans of Eragon, click here to view the complete list. Build and customize your very own dragon with "Volksdragon".

Beyond Eragon
Eragon (Inheritance Trilogy, Book 1)
The Eragon Community on Amazon
Eragon Collectibles Stills from Eragon
Family Guy Presents Stewie Griffin - The Untold Story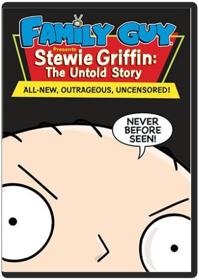 Pete Michels, Peter Shin
Studio: Tcfhe Release Date: 03/06/2007
Fantastic Four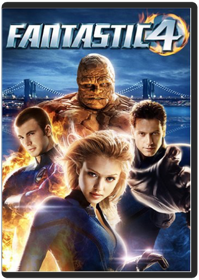 Tim Story
Marvels first family of comic book superheroes takes the world by storm as the longest running comic book series in history comes to the big screen. Mr fantastic invisibile woman human torch & the thing come together to battle the evil doctor doom. Studio: Tcfhe Release Date: 06/10/2008 Starring: Jessica Alba Chris Evans Run time: 105 minutes Rating: Pg13
Fargo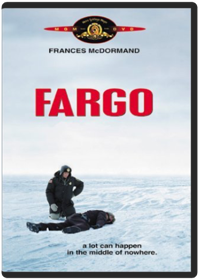 Ethan Coen, Joel Coen
Leave it to the wildly inventive Coen brothers (Joel directs, Ethan produces, they both write) to concoct a fiendishly clever kidnap caper that's simultaneously a comedy of errors, a Midwestern satire, a taut suspense thriller, and a violent tale of criminal misfortune. It all begins when a hapless car salesman (played to perfection by William H. Macy) ineptly orchestrates the kidnapping of his own wife. The plan goes horribly awry in the hands of bumbling bad guys Steve Buscemi and Peter Stormare (one of them being described by a local girl as "kinda funny lookin'" and "not circumcised"), and the pregnant sheriff of Brainerd, Minnesota, (played exquisitely by Frances McDormand in an Oscar-winning role) is suddenly faced with a case of multiple murders. Her investigation is laced with offbeat observations about life in the rural hinterland of Minnesota and North Dakota, and Fargo embraces its local yokels with affectionate humor. At times shocking and hilarious, Fargo is utterly unique and distinctly American, bearing the unmistakable stamp of its inspired creators. —Jeff Shannon
The Fast and the Furious: Tokyo Drift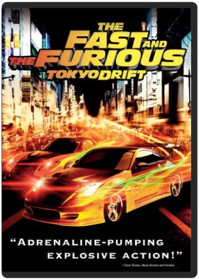 Justin Lin
In order to avoid a jail sentence sean boswell heads to tokyo to live with his military father. In a low-rent section of the city sean gets caught up iin the underground world of drift racing. Studio: Uni Dist Corp. (mca) Release Date: 05/06/2008 Starring: Lucas Black Nikki Griffin Run time: 105 minutes Rating: Pg13
Finding Nemo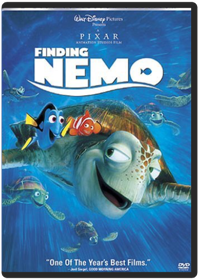 Stanton, Andrew
A delightful undersea world unfolds in Pixar's animated adventure Finding Nemo. When his son Nemo is captured by a scuba-diver, a nervous-nellie clownfish named Marlin (voiced by Albert Brooks) sets off into the vast—and astonishingly detailed—ocean to find him. Along the way he hooks up with a scatterbrained blue tang fish named Dory (Ellen DeGeneres), who's both helpful and a hindrance, sometimes at the same time. Faced with sharks, deep-sea anglers, fields of poisonous jellyfish, sea turtles, pelicans, and much more, Marlin rises above his neuroses in this wonderfully funny and nonstop thrill ride—rarely does more than 10 minutes pass without a sequence destined to become a theme park attraction. Pixar continues its run of impeccable artistic and economic success (their movies include Toy Story, A Bug's Life, Toy Story 2, and Monsters, Inc). Also featuring the voices of Willem Dafoe, Geoffrey Rush, and Allison Janney. —Bret Fetzer
Finding Neverland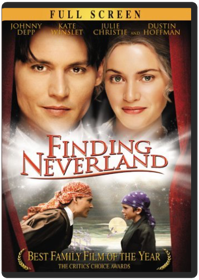 Marc Forster
James barrie a playwright whose latest play was a total flop. Determined to find a new subject for his next play he meets by chance a widow and her 4 boys. His friendship with the family shows james the love and passion for life he has been missing and is the inspiration for his most successful play - peter pan. Studio: Buena Vista Home Video Release Date: 08/08/2006 Starring: Johnny Depp Dustin Hoffman Run time: 101 minutes Rating: Pg
First Knight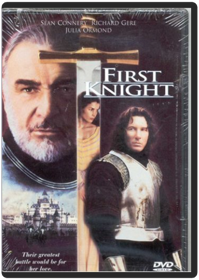 Jerry Zucker
Their greatest battle would be for her love. Richard gere sean connery and julia ormond play the legendary roles of sir lancelot king arthur and queen guinevere in the re-telling of the story of camelot. The glory and romance of king arthurs legend and the undying passions that camelot live forever. Studio: Sony Pictures Home Ent Release Date: 12/21/2004 Starring: Sean Connery Richard Gere Run time: 133 minutes Rating: Pg13 Director: Jerry Zucker
A Fish Called Wanda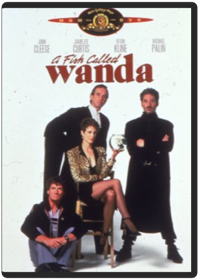 John Cleese
An odd quartet of thieves pull off a jewel heist and the only one who knows the location of the loot is sent to prison. Studio: Tcfhe/mgm Release Date: 01/22/2008 Starring: Jamie Lee Curtis Kevin Kline Run time: 108 minutes Rating: R Director: Charles Crichton
Freaky Friday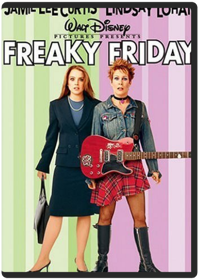 Mark Waters
An overworked mother and her daughter do not get along. When they switch bodies each is forced to adapt to the others life for one freaky friday. Studio: Buena Vista Home Video Release Date: 05/11/2007 Starring: Jamie Lee Curtis Mark Harmon Run time: 98 minutes Rating: Pg
Friday Night Lights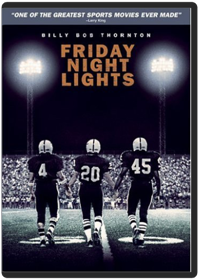 Josh Pate, Peter Berg, Mark Piznarski
A stand-up-&-cheer movie about a courageous high school football teams fight to fulfill their destiny & live their dream. A true story about how one legendary texas town made hope come alive. One of the greatest sports stories ever told is now one of the greatest sports movies. Studio: Uni Dist Corp. (mca) Release Date: 05/22/2007 Starring: Billy Bobo Thornton Lucas Black Run time: 118 minutes Rating: Pg13
Gallagher - The Best of Gallagher Volume 1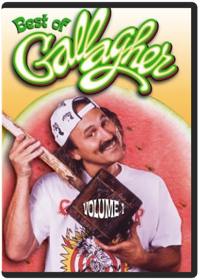 Gallagher - The Best of Gallagher Volume 2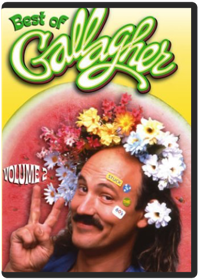 Rich Blankinship, Wayne Orr
Grumpier Old Men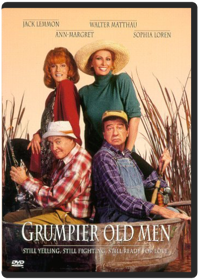 Howard Deutch
Turn the beloved bait shop into a chichi ristorante? this means war. With jack lemmon and walter matthau returning to wage it it also means funny. Studio: Warner Home Video Release Date: 02/03/2004 Starring: Jack Lemmon Ann Margret Run time: 100 minutes Rating: Pg13 Director: Howard Deutch
Grumpy Old Men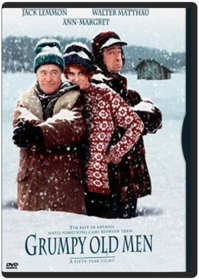 Donald Petrie
A sexy middle-aged widow moves in across the street and adds a lovely new twinkle to the long-standing feud between two eccentric next-door neighbors. Studio: Warner Home Video Release Date: 11/11/2008 Starring: Jack Lemmon Walter Matthau Run time: 104 minutes Rating: Pg13 Director: Donald Petrie
Hairspray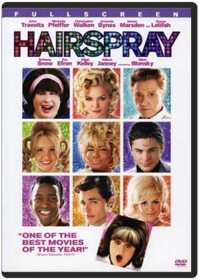 Adam Shankman
Pleasantly plum teenager tracy turnblad teaches 1962 baltimore a thing or two about integration after landing a spot on a local tv dance show. Studio: New Line Home Video Release Date: 11/11/2008 Starring: John Travolta Zac Efron Run time: 117 minutes Rating: Pg Director: Adam Shankman
Harry Potter and the Goblet of Fire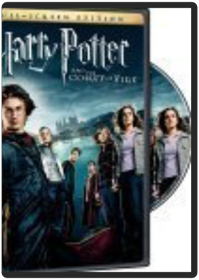 Mike Newell
When harrys name emerges from the goblet of fire he becomes a competitor in a grueling battle among 3 wizarding schools - the triwizard tournament. But since harry never submitted his name for the tournament who did? now harry must confront a deadly dragon fierce water demons & enchanted maze. Studio: Warner Home Video Release Date: 08/19/2008 Starring: Daniel Radcliffe Rupert Grint Run time: 157 minutes Rating: Pg13
Harry Potter and the Prisoner of Azkaban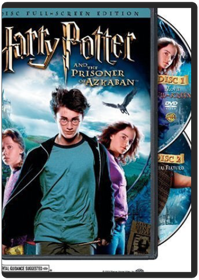 Alfonso Cuarón
Harry & his friends are forced to face escaped prisoner sirius black who poses a great threat to harry. Harry must overcome the soul-sucking dementors outsmart a dangerous werewolf & finally deal with the truth about sirius black & his relationship to harry & his parents. Studio: Warner Home Video Release Date: 11/14/2006 Starring: Daniel Radcliffe Rupert Grint Run time: 142 minutes Rating: Pg
Hitch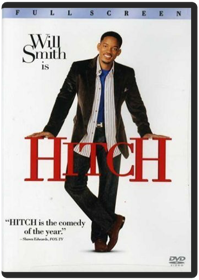 Andy Tennant
Alex hitch hitchens is a true urban myth - a legendary new york city date doctor who for a fee has helped hundreds of men woo the women of their dreams. The ultimate professional bachelor hitch discovers that all of his tried & true tricks of the trade are no match for sara the one woman he truly loves Studio: Sony Pictures Home Ent Release Date: 10/03/2006 Starring: Will Smith Eva Mendes Run time: 120 minutes Rating: Pg13 Director: Andy Tennant
Holes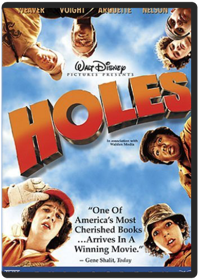 Andrew Davis
A wrongfully convicted boy is sent to a brutal desert detention camp where he joins the job of digging holes for some mysterious reason. Studio: Buena Vista Home Video Release Date: 06/06/2006 Starring: Sigourney Weaver Shia Lebeouf Run time: 117 minutes Rating: Pg Director: Andrew Davis
Hoosiers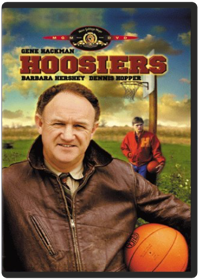 David Anspaugh
Based on the true story of a small-town Indiana team that made the state finals in 1954, this movie chronicles the attempts of a coach with a spotty past, and the town's basketball-loving drunk to lead their high school team to victory.
Hudson Hawk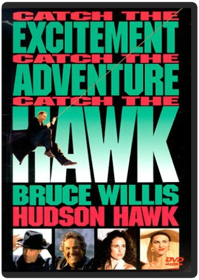 Michael Lehmann
Willis is top cat burglar who wants to go straight in this action-packed comedy adeventure. Studio: Sony Pictures Home Ent Release Date: 02/28/2006 Starring: Bruce Willis Danny Aiello Run time: 95 minutes Rating: R Director: Michael Lehmann
I Spy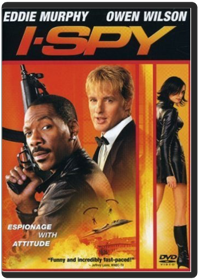 Betty Thomas
When the switchblade the most sophisticated stealth fighter ever created is stolen from the u.S. Government one of the united states top spies is called in to action. What he doesnt expect is to get teamed up with a cocky civilian boxing champion. Studio: Sony Pictures Home Ent Release Date: 12/21/2004 Starring: Eddie Murphy Famke Janssen Run time: 97 minutes Rating: Pg13 Director: Betty Thomas
Ice Age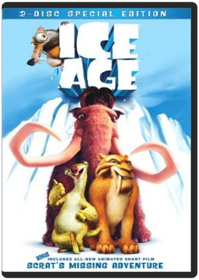 Chris Wedge
Just as A Bug's Life was a computer-animated comedy inspired by Akira Kurosawa's The Seven Samurai, the funny and often enthralling Ice Age is a digital re-imagining of the Western Three Godfathers. The heroes of this unofficial remake (set 20,000 years ago, during the titular Paleolithic era) are a taciturn mastodon named Manfred (voiced by Ray Romano), an annoying sloth named Sid (John Leguizamo), and a duplicitous saber-toothed tiger, Diego (Denis Leary). The unlikely team encounters a dying, human mother who relinquishes her chirpy toddler to the care of these critters. Hoping, against all odds, to return the little guy to his migrating tribe, Manfred and his associates need to establish trust among themselves, not an easy thing in a harsh world of predators, prey, and pushy glaciers. Audiences that have become accustomed to the rounded, polished, storybook look of Pixar's house brand of computer animation (Monsters, Inc.) will find the blunt edges and chilly brilliance of Ice Age—evoking the harsh, dangerous environment of a frozen world—a wholly different, and equally pleasing, trip. Recommended for ages 4 and up. —Tom Keogh
The Incredibles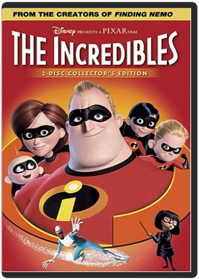 Bob parr and his wife used to be among the worlds greatest crime fighters. 15 years later they are living normal suburban lives with civilian identities. Bob gets his chance to get back into action with a top-secret assignment. He soon discovers it will take a super family effort to save the world. Studio: Buena Vista Home Video Release Date: 05/16/2008 Starring: Voices Of Craig T Nelson Samuel L Jackson Run time: 115 minutes Rating: Pg
Jimmy Neutron - Boy Genius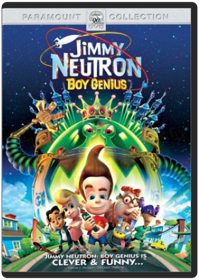 Paulsen, Rob, John A. Davis
A boy genius in the making must come to the rescue when the towns parents are kidnapped by alien invaders planning to take over the planet. Studio: Paramount Home Video Release Date: 08/22/2006 Starring: Debi Derryberry Patrick Stewart Run time: 82 minutes Rating: G Director: John A. Davis
Joan of Arc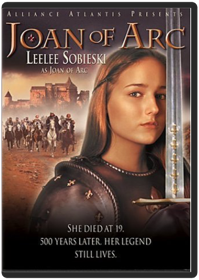 Christian Duguay
The heroic story of a 19-year-old woman whose saintly visions lead her to unite france against its english invaders. Five hundred years later she is burned at the stake for heresy she is declared a saint and revered by the country she saved. Features: cast and crew production notes and more. Studio: Lions Gate Home Ent. Release Date: 03/08/2005 Starring: Leelee Sobieski Chad Willet Run time: 140 minutes Rating: Nr Director: Christian Duguay
Kindergarten Cop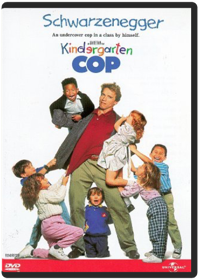 Ivan Reitman
Arnold Schwarzenegger made a successful transition to comedy with this 1990 box-office hit directed by Ivan Reitman. Arnold plays an undercover cop whose attempt to locate a little boy and his mother leads him to a small-town kindergarten class, where he poses as a teacher while continuing his investigation. He's also trying to catch a vicious drug dealer (Richard Tyson), whose ex-wife and son are the pair that Arnold's trying to rescue from impending danger. The scenes featuring Arnold and a classroom full of kindergartners are a real hoot, and Pamela Reed offers enjoyable support as Schwarzenegger's police partner, while Penelope Ann Miller (as another teacher) provides a low-key romantic interest and Carroll Baker steals her scenes as the villain's domineering mother. These familiar elements combine to make this a surprisingly lively and entertaining comedy-thriller, but parents are advised to heed the PG-13 rating: there are a lot of funny kids in the movie, but it's still a police thriller, with a violent climax that's not suitable for young viewers. —Jeff Shannon
Legally Blonde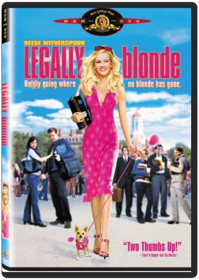 Robert Luketic
When her boyfriend ditches her simply because shes too blonde a beautiful fashion major vows to do anything to get him back even it means going to law school. Studio: Tcfhe/mgm Release Date: 08/24/2001 Starring: Reese Witherspoon Selma Blair Run time: 96 minutes Rating: Pg13 Director: Robert Luketic
The Legend of Zorro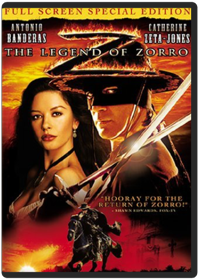 Martin Campbell
Having spent the last 10 years fighting injustice & cruelty alejandro de la vega is now facing his greatest challenge: his loving wife elena has filed for divorce & taken up with count armand who is behind a terrorist plot to destroy the u.S. Zorro has to try & save 2 unions before its too late! Studio: Sony Pictures Home Ent Release Date: 06/26/2007 Starring: Antonio Banderas Rufus Sewell Run time: 129 minutes Rating: Pg
Lemony Snicket's A Series of Unfortunate Events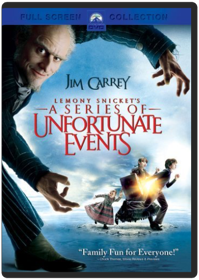 Brad Silberling
After violet klaus & sunny baudelaires parents perish in a terrible fire they are placed in the care of their uncle count olaf an evil fiend who is plotting to kill them & seize their fortune. Studio: Paramount Home Video Release Date: 01/16/2007 Starring: Jim Carrey Meryl Streep Run time: 107 minutes Rating: Pg13
Live Free or Die Hard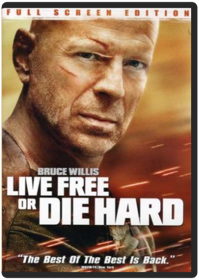 John mcclane takes on an internet based organization who is systematically shutting down the united states. Studio: Tcfhe Release Date: 10/14/2008 Starring: Bruce Willis Run time: 130 minutes Rating: Pg13 Director: Len Wiseman
The Long Walk Home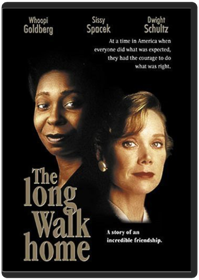 Richard Pearce
This underrated 1990 film directed by Richard Pearce (Country, Leap of Faith) features exceptionally nuanced performances by both Sissy Spacek (Coal Miner's Daughter) and Whoopi Goldberg (Ghost) in a story set against the backdrop of the emerging civil rights movement of the 1950s South. Spacek plays a Southern socialite who becomes gradually enlightened by the plight of her housekeeper, played by Whoopi Goldberg, as she struggles to raise her family amid the increasing turmoil, prejudice, and violence around her. A well-done treatment of an important period of American history, The Long Walk Home is an effective and accurate period drama. It is also an opportunity to see fine, understated performances by two very popular actresses in an earnest and socially conscious setting. —Robert Lane
The Lord of the Rings - The Return of the King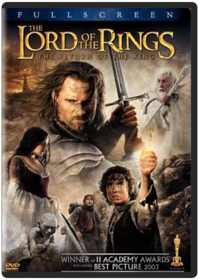 In the final film of the trilogy frodo makes his way through the darkness to mount doom to destroy the one ring whole aragon learns of his destiny & the others prepare for a battle that will decide the fate of all. Studio: New Line Home Video Release Date: 01/16/2007 Starring: Elijah Wood Ian Mckellan Run time: 200 minutes Rating: Pg13
Malice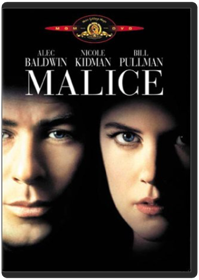 Harold Becker
Movie critic Roger Ebert made this amusing observation about Malice: "This is the only movie I can recall in which an entire subplot about a serial killer is thrown in simply for atmosphere." He's referring to the fact that this hokey but highly charged thriller is so packed with plot twists and red herrings that you'll soon find yourself so confused that you just have to sit back and hope that it will all make sense by the time the credits roll. It never does make much sense, but the movie at least has the look, feel, and twisted momentum of a really good thriller, and the talent on both sides of the camera is pretty impressive. Alec Baldwin plays a hot-shot surgeon who meets up with an old med-school buddy (Bill Pullman), whose wife (Nicole Kidman) has no objections when Baldwin moves into the upstairs room of their New England Victorian home. The situation's ripe for intrigue, suspicion, temptation, emergency surgery, legal proceedings, and just about anything else you'd find in a movie that desperately struggles to out-Hitchcock Hitchcock. Talk about McGuffins—this movie's chock full of 'em! When the plot thickens to the consistency and clarity of quicksand, you can still enjoy the darkly stylish work of master cinematographer Gordon Willis—or you can check out director Harold Becker's more coherent thriller Sea of Love. With Kidman and Baldwin working up a steamy lather, this one's just fun enough to be an agreeable waste of time. —Jeff Shannon
Mamma Mia! The Movie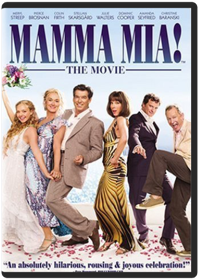 The story of a bride-to-be trying to find her real father from three possible candidates told using songs by the popular 70s group abba. Based on the hit broadway musical. Studio: Uni Dist Corp. (mca) Release Date: 12/16/2008 Starring: Meryl Streep Colin Firth Run time: 109 minutes Rating: Pg13
The Mask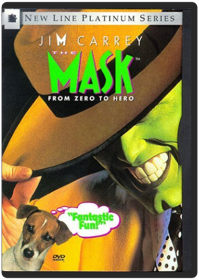 Chuck Russell
A quiet bank clerk is turned into a cartoon character with strange abilities usually only available in animatation, all through an ancient mask he finds.
Genre: Feature Film-Comedy
Rating: PG13
Release Date: 3-FEB-2004
Media Type: DVD
The Matrix Reloaded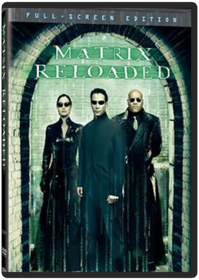 Andy Wachowski, Larry Wachowski
Neo and the rebel leaders estimate that they have 72 hours until 250000 probes discover zion and destroy it and its inhabitants. During this neo must decide how he can save trinity from a dark fate in his dreams. Studio: Warner Home Video Release Date: 05/15/2007 Starring: Keanu Reeves Laurence Fishburne Run time: 138 minutes Rating: R Director: Andy & Larry Wachowski
Mean Girls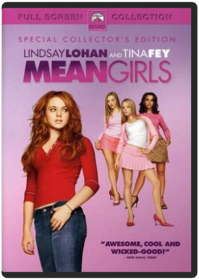 Mark Waters
Having been home-schooled and raised in the African bush, Cady is unprepared for the cut-throat politics of public school.
Genre: Feature Film-Comedy
Rating: PG13
Release Date: 9-AUG-2005
Media Type: DVD
Meet The Fockers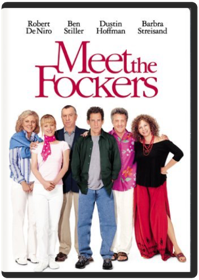 Jay Roach
Now that greg focker is in with his soon-to-be-in-laws jack & dina byrnes it looks like smooth sailing for him & his fiance pam. But thats before pams parents meet gregs parents bernie & roz focker. The hyper-relaxed fockers & the tightly-wound byrneses are woefully mismatched from the start. Studio: Uni Dist Corp. (mca) Release Date: 08/22/2006 Starring: Ben Stiller Dustin Hoofman Run time: 116 minutes Rating: Pg13
Miracle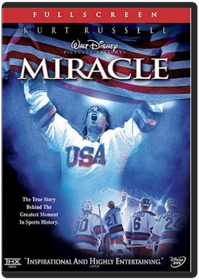 Gavin O'Connor
From the studio that brought you THE ROOKIE and REMEMBER THE TITANS comes the movie everybody loves — MIRACLE. Filled with exhilarating nonstop hockey action and heart-racing suspense, it's the inspiring true story behind one of the greatest moments in s
Misery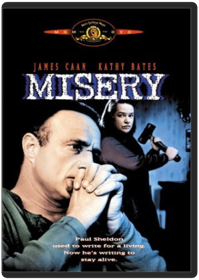 An injured novelist is held captive and violently tortured by a woman who claims to be his number one fan. Special features: collectible booklet theatrical trailer teaser widescreen and fullscreen versions subtitles in french and spanish. Studio: Tcfhe/mgm Release Date: 07/03/2007 Starring: James Caan Kathy Bates Run time: 108 minutes Rating: R Director: Rob Reiner
Monster House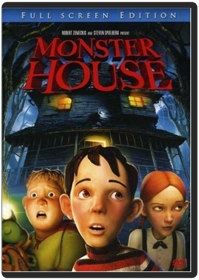 Gil Kenan
Even for a 12 year-old dj walker has an overactive imagination. He is convinced that any toy that touches his crabby neighbors property promptly disappears. Dj has seen it with his own eye! what everyone doesnt know is that dj isnt imagining things. Its all true & its about to get worse than dj imagined. Studio: Sony Pictures Home Ent Release Date: 09/25/2007 Starring: Voices Of Steve Buscemi Jon Heder Run time: 91 minutes Rating: Pg
Mouse Hunt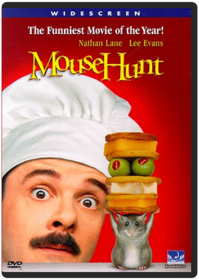 Craig Wood, Gore Verbinski
TWO BUMBLING BROTHERS INHERIT A RUN-DOWN HOUSE, ONLY TO DISCOVER THAT IT'S WORTH A FORTUNE. BUT BEFORE THEY CAN CASH IN ON THEIR WINDFALL, THEY NEED TO EVICT A STUBBORN TENANT - ONE WITH A TAIL AND A NOSE FOR COMIC REVENGE. BONUS FEATURES: STUNT FOOTAGE, PRODUCTION NOTES, CAST AND FILMMAKER BIOS' AND MORE.
My Big Fat Greek Wedding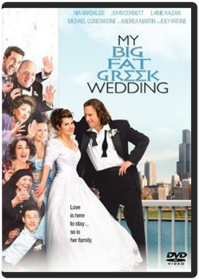 Joel Zwick
When toul portokalos decides to change her life for the better she starts by getting a new wardrobe and ends up getting married! but can the quiet daughter in a loud greek family meet and marry the all-american man of her ddream without breaking a few plates. Studio: Hbo Home Video Release Date: 09/11/2007 Starring: Nia Vardols Michael Constantine Run time: 96 minutes Rating: Pg
Mystic River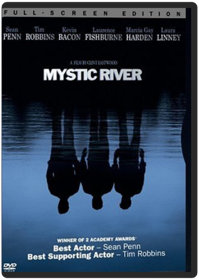 Clint Eastwood
Drama. Mystic River tells the story of three men whose dark, interwoven history forces them to come to terms with a brutal murder on the mean streets of Boston.
National Treasure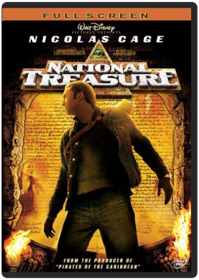 Jon Turteltaub
Ever since benjamin franklin gates was a boy he has been obsessed with finding the legendary knights templar treasure the greatest treasure known to man. Now in a race against time gates must steal one of americas most sacred & guarded documents - the declaration of independence. Studio: Buena Vista Home Video Release Date: 09/01/2006 Starring: Nicolas Cage Sean Bean Run time: 131 minutes Rating: Pg
Nim's Island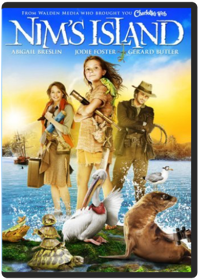 Jennifer Flackett, Mark Levin
Studio: Tcfhe Release Date: 08/05/2008 Run time: 96 minutes Rating: Pg
The North Avenue Irregulars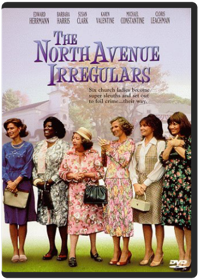 Bruce Bilson (II)
Typical of Disney's 1970s output, this squeaky-clean comic adventure about a group of church volunteers and soccer moms who take on local gangsters is packed with slapstick humor, sight gags, and nonlethal car crashes. Curiously enough, it's based on the true story of Reverend Albert Fay Hill, who wrote a book about his efforts to stop mob-run gambling in his city. Edward Herrmann plays the fictionalized Presbyterian minister Mike Hill, a soft-spoken widower with two kids who ruffles the feathers of the dedicated church secretary (Susan Clark) when he organizes a group of women to help the Treasury Department catch the bookies in the act. The mobsters are more Damon Runyon than John Gotti: no one gets hurt and everything ends in a demolition derby free-for-all as the suburban-lady volunteers play bumper cars with the mobsters. There's a potentially fascinating story in there that Disney keeps a G-rated cap on (though seeing Karen Valentine swingin' her booty under the cover of pounds of makeup and a little halter top is a surprise in a family film), but it's a harmless little comedy enlivened by plucky performances by Barbara Harris and Cloris Leachman and a fun turn by Ruth Buzzie as a church elder with a CB-radio handle. —Sean Axmaker
The Order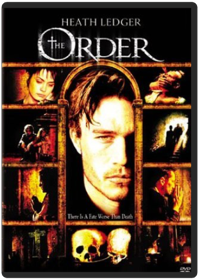 Brian Helgeland
Studio: Tcfhe Release Date: 09/09/2008
The Pacifier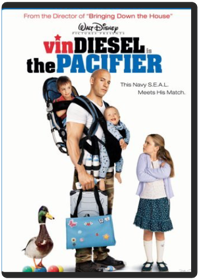 Thieriot, Max
Lt shane wolfe is a tough-as-nails navy seal who has controlled military operations in every corner of the globe. Now the ultimate test comes when hes assigned to protect the home front ..In a house loaded with 5 out-of-control kids! Studio: Buena Vista Home Video Release Date: 05/11/2007 Starring: Vin Diesel Run time: 95 minutes Rating: Pg
Passenger 57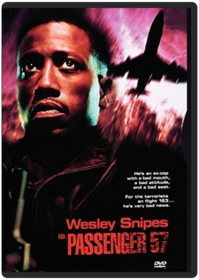 Kevin Hooks
Security agent cutter steps into the plane lavoratory and reemerges to find a hi-jacking in progress. Relying on his cool cunning and his street lethal martial arts moves he defies the hi-jackers in a running cat and mouse battle in the air. Studio: Warner Home Video Release Date: 11/14/2006 Starring: Wesley Snipes Bruce Payne Run time: 84 minutes Rating: R Director: Kevin Hooks
The Princess Diaries 2 - Royal Engagement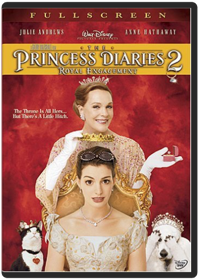 Garry Marshall
If you're a ten-year-old girl, this sequel to Disney's 2001 hit will completely transfix you. How could it not? Bubbly Mia (Anne Hathaway), the American teenager who in the first film learned she was actually European royalty, finishes college and—whoosh!—heads off to Genovia, where he's given a closet full of fabulous clothes and jewelry in preparation to rule the kingdom under the tutelage of grandmother Julie Andrews. Throw in a horse and a volatile but innocent romantic attraction to the dreamy young stud (Chris Pine) who's also vying for the throne, and you have the kind of stuff that prepubescent girls rhapsodize about at slumber parties. Oh—and there's a slumber party here, too, featuring a bevy of cute, international young princesses mattress-surfing down a giant slide. Resistance is futile. For the rest of us, though, director Garry Marshall has managed to make his Laverne & Shirley days seem positively Shakespearean in comparison. The movie is precious, padded (two hours!), and pandering twaddle; Andrews, in her role as Queen Mother, is even shoehorned into a faux-hip-hop duet with Disney Channel favorite Raven (one of many, many grueling moments intended to sell the soundtrack). Then the film takes a maddening left turn three-quarters of the way into the plot and decides that, despite all the preceding consumption and connubial fantasies to the contrary, it's really about feminine emancipation. But don't worry—what causes you to smack your forehead in frustration will go right over the heads of its hypnotized target market. —Steve Wiecking
The Producers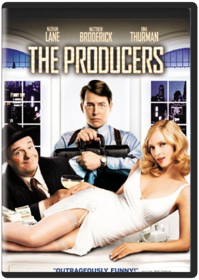 Susan Stroman
New york 1959. Max & leo come up with a scheme to make only flops for broadway: raise more money than you need & make sure the show is despised. No one will be interested & you can pocket the surplus. They produce a musical called springtime for hitler. What can go wrong? theres no accounting for taste. Studio: Uni Dist Corp. (mca) Release Date: 09/09/2008 Starring: Nathan Lane Uma Thurman Run time: 135 minutes Rating: Pg13
Ray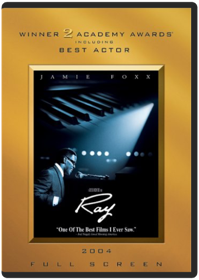 Taylor Hackford
The triumphant & remarkable story of one of americas true musical geniusus ray charles. From his humble beginnings in the south through his meteoric rise to the top rays inspirational journey is a tale of hpe redemption and the power of the human spirit. Studio: Uni Dist Corp. (mca) Release Date: 08/26/2008 Starring: Jamie Foxx Regina King Run time: 153 minutes Rating: Pg13
Robots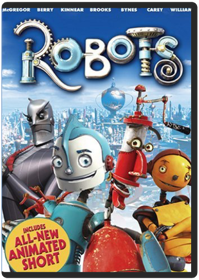 Chris Wedge
A young robot, who is a genius inventor, dreams of making the world a better place and meeting his idol, master inventor Bigweld.
Genre: Feature Film Family
Rating: PG
Release Date: 12-FEB-2008
Media Type: DVD
Rumor Has It...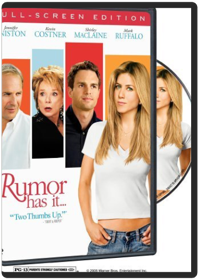 Rob Reiner
Old pro Shirley MacLaine steals her every scene in Rumor Has It..., a very curiously conceived comedy directed by Rob Reiner (When Harry Met Sally..., The Princess Bride). Sarah (Jennifer Aniston, The Good Girl) arrives at her sister's wedding with her fiance Jeff (Mark Ruffalo, 13 Going on 30). She's already feeling anxiety-ridden about her impending marriage when she gleans from some odd hints from her grandmother Katherine (MacLaine, The Apartment, Terms of Endearment) that her family was the basis for the movie The Graduate. Quicker that you can say "Mrs. Robinson" she slips away from Jeff to investigate, suspecting that the guy Dustin Hoffman's character was based on—Beau Burroughs (Kevin Costner, Tin Cup)—might be her actual father...well, from there the plot takes a few twists, but this is not a movie that succeeds based on its story (which never really becomes persuasive). Instead, Rumor Has It... rests on the surprisingly complex and mature emotional interactions between the characters (particularly given that it's a movie about someone refusing to make choices in her life). Aniston won't win any awards for this, but she certainly gives her role more depth than a typical romantic comedy heroine; Costner and Ruffalo are both in fine form; and MacLaine appears just often enough to inject some delightfully prickly personality into a movie that often teeters on the edge of too much niceness. Also featuring Richard Jenkins (Six Feet Under) and Mena Suvari (American Beauty). —Bret Fetzer
Sahara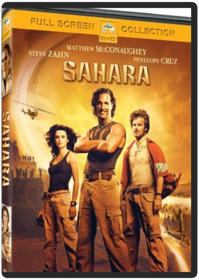 Breck Eisner
In the scorching desert dirk pitt uncovers the truth behind his lifelong quest - the fate of a civil war ironclad. Now amidst the blazing shifting sands of the sahara dirk pitt will make a desperate stand - in a battle the world cannot afford to lose! Studio: Paramount Home Video Release Date: 08/21/2007 Starring: Matthew Mcconaughey Steve Zahn Rating: Pg13
School of Rock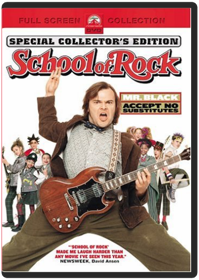 Sandra Adair, Richard Linklater
A diehard rock guitarist-turned-substitute-teacher transforms a class of fifth graders into a high-voltage rock group. His lesson: to lead the kids on to victory in the local battle of the bands competition. Studio: Paramount Home Video Release Date: 08/22/2006 Starring: Jack Black Joan Cusack Run time: 109 minutes Rating: Nr
Secondhand Lions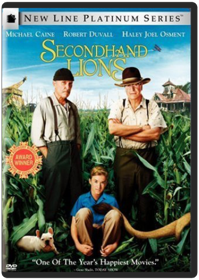 Tim McCanlies
A comedic and touching family film about a shy boy who finds shy boy who finds himself spending the summer with a pair of cranky & eccentric great-uncles have a mysterious and secret past. Studio: New Line Home Video Release Date: 09/12/2006 Starring: Michael Caine Robert Duvall Run time: 107 minutes Rating: Pg
Sex and the City - The Complete Second Season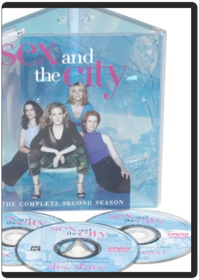 Alan Taylor, Allen Coulter, Allison Anders, Daniel Algrant, Darren Star
Studio: Hbo Home Video Release Date: 02/13/2007 Run time: 540 minutes Rating: R
Shark Tale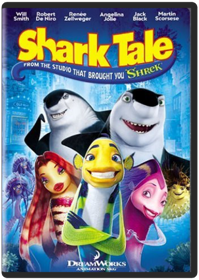 Bibo Bergeron, Rob Letterman, Vicky Jenson
Oscar a lowly tongue-scrubber at the local whale wash becomes an improbable hero when he tells a great white lie. To keep his secret oscar teams up with an outcast vegetarian shark lenny and the 2 become the most unlikely of friends. When the lie begins to unravel its up to oscars friends to help him. Studio: Paramount Home Video Release Date: 05/01/2007 Starring: Will Smith Renee Zellweger Run time: 90 minutes Rating: Pg
Shrek 2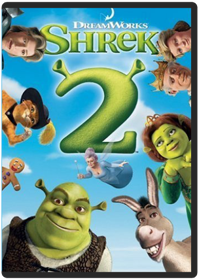 Andrew Adamson
Happily ever after never seemed so far away when a trip to meet the in-laws turns into another hilariously twisted adventure for shrek & fiona. With the help of his faithful donkey shrek takes on a potion-brewing fairy godmother the pompous prince charming & the famed ogre-killer puss in boots. Studio: Paramount Home Video Release Date: 08/23/2005 Starring: Mike Myers Cameron Diaz Run time: 92 minutes Rating: Pg
Shrek the Third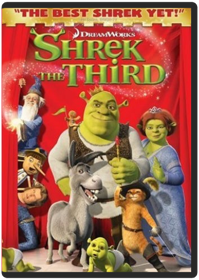 Chris Miller
Smooth Talk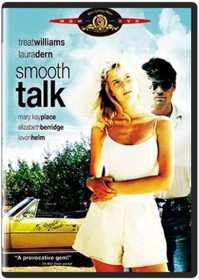 Joyce Chopra
Laura Dern stars in this sensitive and beautifullydirected picture (The Wall Street Journal ) about the joysand perils of growing up in small-town America whereinnocence can be lost in the blink of an eye.System Requirements: Running Time 92 MinFormat: DVD MOVIE Genre: DRAMA Rating: PG-13 UPC: 027616915207 Manufacturer No: 1007439
Snakes on a Plane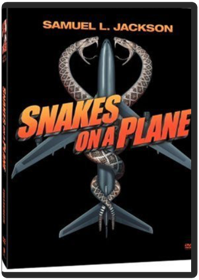 David R. Ellis
Studio: New Line Home Video Release Date: 05/06/2008 Run time: 106 minutes Rating: R
Snow Dogs
Brian Levant
Studio: Buena Vista Home Video Release Date: 08/02/2005 Run time: 139 minutes Rating: Pg
Spider-Man 2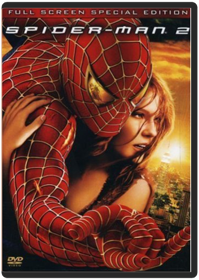 Sam Raimi
Peter parkers having a rough time. Things are so bad he declares that hes quitting & never putting on the suit again. However his sense of duty forces him to become a hero again when dr octavius is deformed in an accident & becomes dr octopus. Studio: Sony Pictures Home Ent Release Date: 04/25/2006 Starring: Tobey Maguire James Franco Run time: 127 minutes Rating: Pg13
Stand and Deliver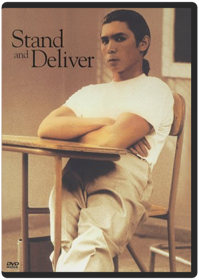 Nancy Richardson, Ramón Menéndez
Based on a true story, this inspiring American Playhouse production stars Edward James Olmos as a high school teacher who motivated a class full of East L.A. barrio kids to care enough about mathematics to pass an Advanced Placement Calculus Test. Not exactly a variation of To Sir, With Love, the film concerns itself with assumptions and biases held by mainstream authorities about disadvantaged kids, and Olmos's efforts to keep his students coolheaded enough to prove them wrong. Olmos, virtually unrecognizable as the pudgy, balding instructor, gives a career performance in this fine piece directed by Ramón Menéndez, and written by the director and Tom Musca. —Tom Keogh
Star Wars - Episode III, Revenge of the Sith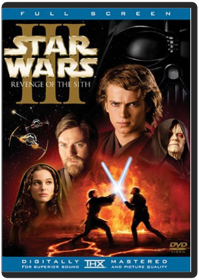 McGregor, Ewan, Portman, Natalie
The Star Wars saga is now complete on DVD with Episode III REVENGE OF THE SITH. Torn between loyalty to his mentor Obi-Wan Kenobi and the seductive powers of the Sith Anakin Skywalker ultimately turns his back on the Jedi thus completing his journey to the dark side and his transformation into Darth Vader. Experience the breathtaking scope of the final chapter in spectacular clarity and relive all the epic battles including the final climactic lightsaber duel between Anakin and Obi-Wan.System Requirements:Starring: Ewan McGregor Natalie Portman Hayden Christensen Ian McDiarmid Samuel L. Jackson Christopher Lee Directed By: George Lucas Running Time: 140Format: DVD MOVIE Genre: SCI-FI/FANTASY Rating: PG-13 UPC: 024543212768 Manufacturer No: 2231276
Stuart Little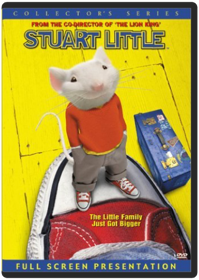 Rob Minkoff
This live-action version of E.B. White's novel doesn't have quite the magic of, say, Toy Story. Instead of entertainment the whole family can be enthralled with, Stuart Little is squarely aimed, and successfully so, at the 4- to 10-year-old watcher. Does this make it a bad family film? Not in the slightest. The gee-whiz visual effects (created by original Star Wars wizard John Dykstra) and the film's ebullient wholesomeness make this a welcome addition to the home library.

In E.B. White's world, it's hardly surprising that human parents would adopt "outside their species." The smooth-talking mouse Stuart (voiced by Michael J. Fox) seems the perfect new child for parents Geena Davis and Hugh Laurie, especially with an adorable wardrobe of very small sweaters and pants. Harder is fitting in with the Little's family cat, Snowbell (voiced by Nathan Lane, who also deftly voiced Timon in director Rob Minkoff's last feature, The Lion King). The simple story deals with Stuart trying to fit in with his new life, including big brother George (Jerry Maguire's scene-stealing Jonathan Lipnicki). And of course there's an adventure when Snowbell's schemes lead Stuart into true danger, in the form of the devious plans of an alley cat named Smokey (voiced by Chazz Palminteri). Brisk—85 minutes—amusing, and tolerably cute, Stuart Little stands tall. Two curios: The effects are so cleanly done that we could call Stuart the first successfully computer-animated actor, and the screenplay was cowritten by M. Night Shyamalan, who made bigger waves in 1999 writing and directing The Sixth Sense. —Doug Thomas
Stuck On You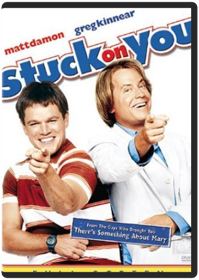 Mark Steilen, Bobby Farrelly, Peter Farrelly
Conjoin the fun with bob & walt tenor two brothers who share a passion for life — & a liver. But their unique bond leads to wild complications when walt decides to pursue his dreams of becoming an actor & persuades his reluctant sibling to go along for the ride! Studio: Tcfhe Release Date: 12/19/2006 Starring: Matt Damon Cher Run time: 119 minutes Rating: Pg13 Director: Bobby & Peter Farrelly
TCM Greatest Classic Films Collection: Comedy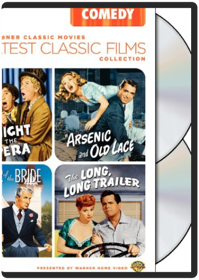 ARSENIC AND OLD LACE Cary Grant and a stellar cast romp through this classic farce based on the Broadway hit and breezily directed by Frank Capra. A frazzled drama critic's two maiden aunts put a secret ingredient in their elderberry wine – and the resulting circus is howlingly hilarious, with a comically rubber-faced, rubber-legged Grant in the center ring. A NIGHT AT THE OPERA Grand opera equals grand comedy as the Marx Brothers cram a ship's stateroom and more with wall-to-wall gags, one-liners, musical riffs and two hard-boiled eggs – all while skewering pompous schemes to sabotage an opera production. "Arguably their finest film" (4 Star Rating! - Leonard Maltin's Movie Guide). THE LONG, LONG TRAILER Anyone know how to park this thing? Lucille Ball and Desi Arnaz play newlyweds who hit the honeymoon road with a 40-foot house trailer in tow in this slaphappily-ever-after comedy directed by Vincente Minnelli. FATHER OF THE BRIDE (1950) Spencer Tracy is the father and Elizabeth Taylor the bride in this comic celebration of an American rite (and wrongs) of passage. Here comes the bride, there goes dad's wallet…and everyone's heart. What sparkling fun!
Teenage Mutant Ninja Turtles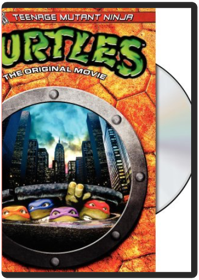 Steve Barron
Catch americas favorite green teens in the original live-action blockbuster film. After wading in a puddle of radioactive waste these radical reptiles are transformed into new york citys greatest crime-fighting quartet. Studio: New Line Home Video Release Date: 02/10/2009 Run time: 95 minutes Rating: Pg
The Terminal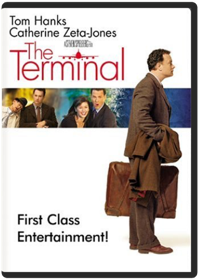 Steven Spielberg
After arriving at nys jfk airport viktor vivorski gets caught in bureaucratic glitches that make it impossible for him to return to his home country or enter the u.S. Now caught up in the world inside the airport viktor makes friends gets a job & finds romance - all inside the terminal. Studio: Paramount Home Video Release Date: 05/01/2007 Starring: Tom Hanks Stanley Tucci Run time: 128 minutes Rating: Pg13
Transporter 3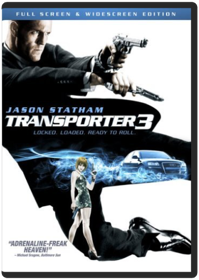 Camille Delamarre, Carlo Rizzo, Olivier Megaton
Frank martin puts the driving gloves on to deliver valentina the kidnapped daughter of a ukranian government official from marseilles to odessa on the black sea. En route he has to contend with thugs who want to intercept valentinas safe delivery and not let his personal feelings get in the way. Studio: Lions Gate Home Ent. Release Date: 03/10/2009 Starring: Jason Statham Natalya Rudakova Run time: 104 minutes Rating: Pg13 Director: Olivier Megaton
Troy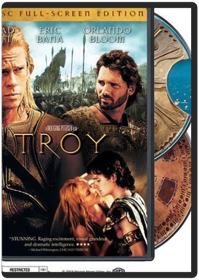 Wolfgang Petersen
A re-creation of a long-ago world of bireme warships clashing armies the amssive fortress city & the towering trojan horse. Studio: Warner Home Video Release Date: 05/06/2008 Starring: Brad Pitt Diane Kruger Run time: 163 minutes Rating: R
Van Helsing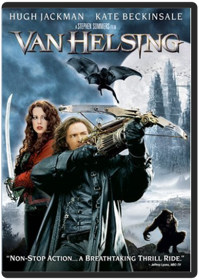 Stephen Sommers
Legendary monster hunter van helsing is summoned to mysterious transylvania on a mission that will thrust him into a sweeping battle against the forces of darkness! Studio: Uni Dist Corp. (mca) Release Date: 09/18/2007 Starring: Hugh Jackman Kate Beckinsale Run time: 132 minutes Rating: Pg13
Wallace & Gromit - The Curse of the Were-Rabbit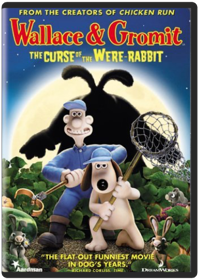 Nick Park, Steve Box
When their towns prized produce stars disappearing our cheese-loving inventor and his savvy canine companion must use all their wildly imaginative inventions to try to capture a mysterious beast of epic and fluffy proportions! Studio: Paramount Home Video Release Date: 02/05/2008 Run time: 85 minutes Rating: G
Wanted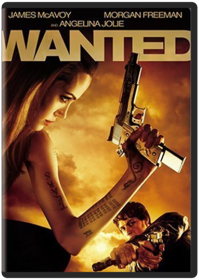 Timur Bekmambetov
A young man finds out his long lost father is an assassin. And when his father is murdered the son is recruited into his fathers old organization & trained by a man names sloan to follow in his dads footsteps. Studio: Uni Dist Corp. (mca) Release Date: 12/02/2008 Starring: James Mcavoy Angelina Jolie Run time: 110 minutes Rating: R
Wedding Crashers - Uncorked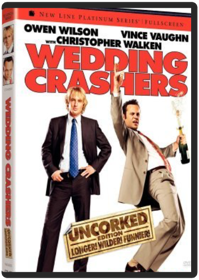 David Dobkin
With Vince Vaughn and Owen Wilson as a pair of brazen wedding crashers, this buddy/romantic comedy milks a few big laughs from its foolproof premise. Under the direction of David Dobkin (who previously worked with Wilson on Shanghai Knights), the movie ranges from bawdy romp to mushy romance, and that tonal identity crisis curtails the overall hilarity. But when the well-teamed costars are firing on all pistons with fast-paced dialogue and manic situations, belly laughs are delivered at a steady clip. Things get complicated when the guys infiltrate the family of the Treasury Secretary (Christopher Walken), resulting in a romantic pair-off between Vaughn and the congressman's oversexed daughter Gloria (Isla Fisher) while Wilson sincerely woos another daughter, Claire (Rachel McAdams), who's unhappily engaged to an Ivy League cheater (Bradley Cooper). Walken is more or less wasted in his role, but Jane Seymour and Henry Gibson make amusing appearances, and a surprise guest arrives late in the game for some over-the-top scene-stealing. It's all a bit uneven, but McAdams (considered by some to be "the next Julia Roberts") is a pure delight, and with enough laughs to make it easily recommended, Wedding Crashers will likely find its place on DVD shelves alongside other flawed but enjoyable R-rated comedies that embrace a naughtier, nastier brand of humor with no need for apologies. —Jeff Shannon
The Wedding Singer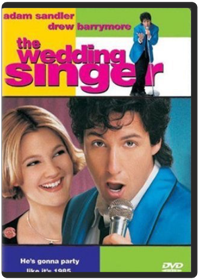 Frank Coraci
You're better off having been born after, say, 1965, if you really want to enjoy this corny romantic comedy and its abundant references to the MTV culture of the mid-1980s—and even then the odds are only 50-50 that you'll have a shamelessly good time. But a lot of people beat those odds, because The Wedding Singer was a surprise box-office hit when released in early 1998, and it resulted in Saturday Night Live graduate Adam Sandler's salary going ridiculously sky-high. It's a schizophrenic film about a seemingly schizophrenic wedding singer (Sandler) who's charmingly sweet to some people but a tongue-lashing maniac to others, probably out of frustration over his fading ambition as a wannabe rock star (not to mention Sandler's penchant for loud-mouthed lunacy). When he meets an admiring young waitress (delightfully played by Drew Barrymore), it's love at first sight, complicated by their pending marriages to much less appealing fiancés. The plot then contorts itself to accommodate this contrived will-they-or-won't-they? scenario, so you're better off ignoring the love story and focusing on the comedy, which is sporadic but occasionally hilarious. This is also a lighter, friendlier Sandler than moviegoers had seen before, which probably accounts for the movie's success. Toss in a fine supporting cast—including a show-stopping drunk act by indie-movie stalwart Steve Buscemi—and you've got the ingredients for a no-brainer that's ultimately more fun than it is annoying. —Jeff Shannon
Wrongfully Accused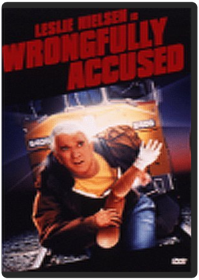 With the success of There's Something About Mary, the brothers Farrelly would seem to have inherited the dumb-comedy crown from the various talents who made Airplane! and its many descendants: Top Secret!, The Naked Gun, Hot Shots!. For the most part, that's true, but as Wrongfully Accused proves, there's a bit of life in the old shtick. Pat Proft, a screenwriter on The Naked Gun series and Hot Shots!, makes his directorial debut with this farce, which stars—surprise, surprise—Leslie Nielsen in a parody of the feature version of The Fugitive. More than that: Proft piles on joking references to a host of other dramas, including Casablanca, Mission: Impossible, and Braveheart. While the persistence of these inter-movie gags can wear a viewer down a bit, the fact is some of the silly stuff really does hit its target. If the progeny of Airplane! were to end with this movie, it would be a worthy way to say farewell to a once-good idea. The DVD includes trailers, a game, Dolby, audiovisual production notes, cast interviews, biographies and filmographies, English and French soundtracks, and English, French, and Spanish subtitles. With Kelly LeBrock, Richard Crenna, Sandra Bernhard, and Michael York. —Tom Keogh
Yours, Mine & Ours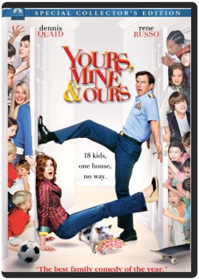 Raja Gosnell
A widowed coast guard admiral and a widowed handbag designer fall in love and marry much to the dismay of her 10 and his 8 children. Studio: Paramount Home Video Release Date: 08/21/2007 Starring: Dennis Quaid Rene Russo Run time: 90 minutes Rating: Pg