2 Fast 2 Furious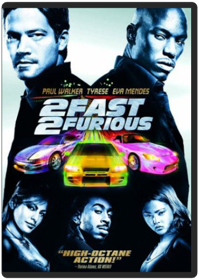 John Singleton
Because of his part in letting Dominic Toretto escape the police, officer Brian O'Connor lost his job and seeks redemption in an investigation into a dog street racer with drug connections.
No Track Information Available
Media Type: DVD
Artist: WALKER/GIBSON/MENDES/HAUSER
Title: 2 FAST 2 FURIOUS
Street Release Date: 08/23/2005
Domestic
Genre: ACTION / ADVENTURE
21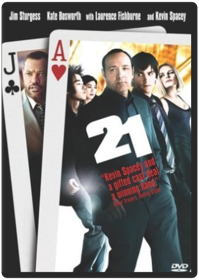 An unconvincing exercise in moral complexity, 21 is based on Ben Mezrich's book Bringing Down the House: The Inside Story of Six M.I.T. Students Who Took Vegas for Millions. Jim Sturgess (Across the Universe) plays brilliant, blue-collar scholar Ben Campbell, whose doubts that he'll win a scholarship to Harvard Medical School compel him to join a secret, M.I.T. gang of math whiz kids. Under the silky but chilling command of a math professor (Kevin Spacey), Jim and the others master card counting, i.e., the statistical analysis of cards dealt in blackjack games. The team lives a humdrum existence during the week, but on weekends in Sin City, the students are rolling in cash, going to exclusive clubs, and feeling on top of the world. (Ben even gets the girl: a comely, fellow counter played by Kate Bosworth.) Despite all that success, Ben feels ethically compromised, and indeed director Robert Luketic (Legally Blonde), in the old tradition of American movies, plays it both ways where fun vices are concerned. On the one hand, it feels so good; on the other, ahem, we know it's wrong. That studied ambivalence proves wearing after a while, making the most interesting character in the film a casino watchdog played by Laurence Fishburne. A master at reading the emotions of gamblers beating the house with a scam, he's admirable for being good at his job, but repellent for wrecking the faces of counters in casino dungeons. He's all about moral complexity in the tradition of anti-heroes, and a truly provocative element in an otherwise superficial movie. —Tom Keogh

Beyond 21
On Blu-ray
Read the book 21 was based on
UMD for PSP

Stills from 21 (click for larger image)
24 - Season Three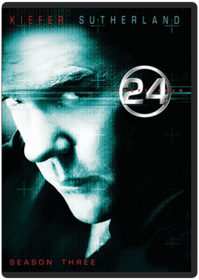 Studio: Tcfhe Release Date: 12/07/2004
24 - Season Two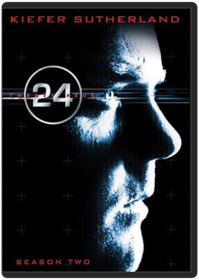 Studio: Tcfhe Release Date: 09/09/2003 Run time: 404 minutes Rating: Nr
24: Season One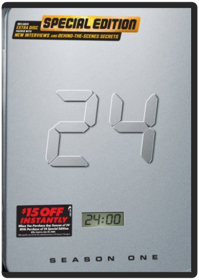 Studio: Tcfhe Release Date: 05/20/2008 Run time: 1056 minutes Rating: Nr
102 Dalmatians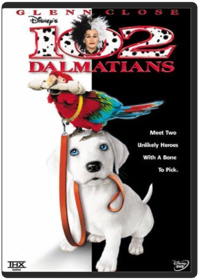 Kevin Lima
Get ready for outrageous fun in Disney's 102 DALMATIANS. It's a brand-new hilarious adventure, starring the audacious Oddball, the spotless Dalmatian puppy on a search for her rightful spots, and Waddlesworth, the wisecracking, delusional macaw who thinks he's a Rottweiler. Barking mad, this unlikely duo leads a posse of puppies on a mission to outfox the wildly wicked, ever-scheming Cruella De Vil (Glenn Close). Filled with chases, close calls, hilarious antics, and thrilling escapes all the way from London through the streets of Paris — and a Parisian bakery — this adventure-packed tale is wacky good fun your entire family will want to howl over again and again.
3000 Miles to Graceland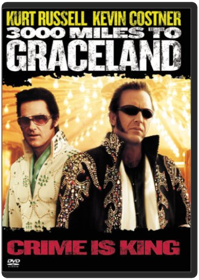 Russell, Kurt
Elvis has left the building with $3.2 million in stolen jack. Participants in a las vegas international elvis week pull off a daring casino heist then must confront their worst enemy: each other. Special features: original theatrical trailer cast/filmmaker career highlights and much more. Studio: Warner Home Video Release Date: 12/12/2006 Starring: Kevin Costner Courteney Cox Run time: 125 minutes Rating: R Director: Demian Lichtenstein
About Schmidt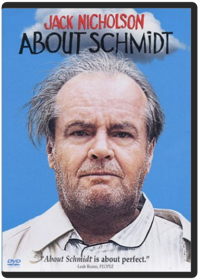 Alexander Payne
Warren schmidt is forced to deal with an ambiguousfuture as he enters retirement. Soon after his wife passes away he must come to terms with his daughters marriage to a man he doesnt care for & the failure that his life has become. Studio: New Line Home Video Release Date: 11/14/2006 Starring: Jack Nicholson Hope Davis Run time: 124 minutes Rating: R Director: Alexander Payne
Adobe Photoshop Elements 11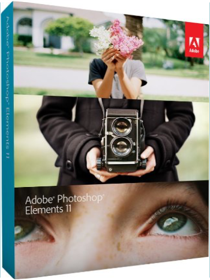 Adobe
Bring your photos to life with a powerful picture editing solution built from Adobe Photoshop software, the professional standard for digital image editing.
Adobe Photoshop Elements 11
Adobe
Bring your photos to life with a powerful picture editing solution built from Adobe Photoshop software, the professional standard for digital image editing.
After the Sunset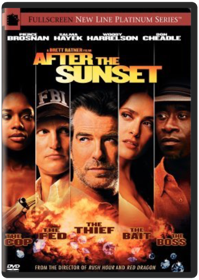 Brett Ratner
After the Sunset may not be the greatest jewel-heist caper comedy ever made, but it sure is easy on the eyes. Shifting back into his crowd-pleasing Rush Hour mode, director Brett Ratner kicks off the action with a rousing chase scene that pretty much describes the entire film: utter nonsense, but adequately enjoyable. Things get very sunny thereafter, when FBI agent Woody Harrelson lands in the Bahamas to track down ace diamond thief Pierce Brosnan and his lovely accomplice Salma Hayek, whom he suspects of planning their next big heist on a cruise ship. A Bahamian gangster (Don Cheadle) wants in on the action, and the whole thing's about as fluffy as an Elmo doll and just as harmless, especially when you consider Hayek's revealing wardrobe (which, thankfully, distracts from Brosnan's less-than-Bond-like physique). There's an abundance of witty banter between everyone, and the tropical locations make After the Sunset a balmy, vicarious vacation. Critics weren't exactly kind to this breezy dose of popcorn entertainment, but it's an agreeable time-killer and an instant cure for seasonal affective disorder, even if the comedic chemistry leaves something to be desired. —Jeff Shannon
Along Came a Spider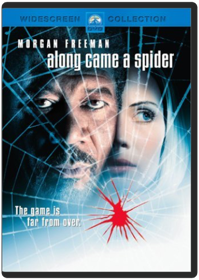 Morgan freeman reprises his kiss the girls role as detective alex cross teaming with a beautiful secret service agent to try and stop a brilliant psychopath from committing the crime of the century. Studio: Paramount Home Video Release Date: 08/22/2006 Starring: Morgan Freeman Michael Wincott Run time: 103 minutes Rating: R
Alvin and the Chipmunks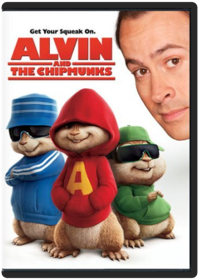 Studio: Tcfhe Release Date: 04/01/2008 Rating: Pg
Alvin and the Chipmunks: Chipwrecked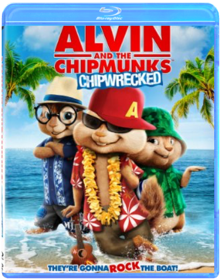 Mike Mitchell
In the third entry in the popular live-action/animated series, Alvin, Simon, Theodore, their guardian Dave (Jason Lee), old foe Ian (David Cross), and Chipettes Brittany, Jeanette, and Eleanor wind up marooned on a tropical island. Their adventure includes an encounter with a mysterious castaway named Zoe (Jenny Slate), a dangerous volcano, a buried treasure, and a spider bite that brings about an odd change in Simon. Also features the voices of Justin Long, Anna Faris, Amy Poehler, and Christina Applegate. 88 min. Widescreen; Soundtracks: English DTS HD 5.1 Master Audio, French Dolby Digital 5.1, Spanish Dolby Digital 5.1; Subtitles: English, French, Spanish; featurettes; extended scenes; sing-along songs; bonus digital copy; more. Also includes a DVD version of the film. Two-disc set.
Alvin and the Chipmunks: The Squeakquel [Blu-ray]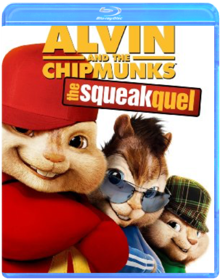 Betty Thomas
Studio: Tcfhe Release Date: 03/30/2010 Run time: 89 minutes Rating: Pg
American Pie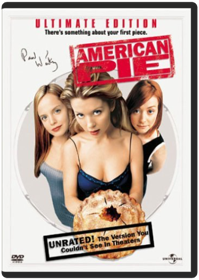 Weitz, Chris
Anyone who's watched just about any teenage film knows that the greatest evil in this world isn't chemical warfare, ethnic cleansing, or even the nuclear bomb. The worst crime known to man? Why, virginity, of course. As we've learned from countless films—from Summer of '42 to Risky Business—virginity is a criminal burden that one must shed oneself of as quickly as possible. And while many of these films have given the topic a bad name, American Pie quietly sweeps in and gives sex some of its dignity back. Dignity, you may say? How can a film that highlights intercourse with fruit pies, premature ejaculation broadcasted across the Internet, and the gratuitous "gross-out" shots restore the dignity of a genre that's been encumbered with such heavyweights as Porky's and Losin' It? The plot may be typical, with four high school friends swearing to "score" by prom, yet the film rises above the muck with its superior cast, successful and sweet humor, and some actually rather retro values about the meaning and importance of sex. Jason Biggs, Chris Klein, Thomas Ian Nicholas, and Eddie Kaye Thomas make up the odd quartet of pals determined to woo, lie, and beg their way to manhood. The young women they pursue are wary girlfriend Vicky (Tara Reid), choir girl Heather (Mena Suvari), band geek Michelle (Alyson Hannigan), and just about any other female who is willing and able. Natasha Lyonne as Jessica, playing a similar role as in Slums of Beverly Hills, is the general adviser to the crowd (when Vicky tells her "I want it to be the right time, the right place," Jessica responds, "It's not a space shuttle launch, it's sex"). The comedic timing hits the mark—especially in the deliberately awkward scenes between Jim (Biggs) and his father (Eugene Levy). And, of course, lessons are learned in this genuinely funny film, which will probably please the adult crowd even more than it will the teenage one. —Jenny Brown
American Pie 2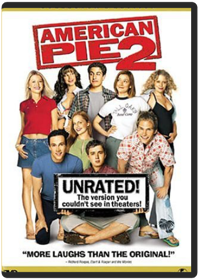 Scott, Seann William
After their first year at college the guys reunite for another summer of fun. Jim continues his quest for sexual independence by seeking the help of his old prom date michele after an unexpected call from nadia who plans to visit jim. Meanwhile kev and vicky find themselves in an awkward situation. Studio: Uni Dist Corp. (mca) Release Date: 08/24/2004 Starring: Seann William Scott Jason Biggs Run time: 104 minutes Rating: Ur Director: J.b. Rogers
American Wedding - Unrated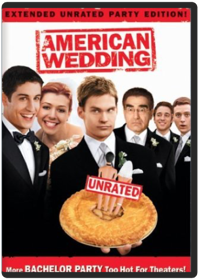 Jesse Dylan
The third film in the american pie series deals with the wedding of jim and michelle and the gathering of their families and friends including jims old friends from high school and michelles little sister. Studio: Uni Dist Corp. (mca) Release Date: 06/28/2005 Starring: Jason Biggs Alyson Hannigan Run time: 104 minutes Rating: Ur Director: Jesse Dylan
Analyze This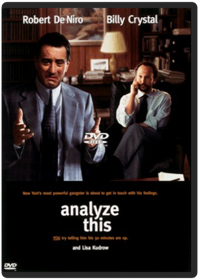 Harold Ramis
Paul vitti is one of new yorks most powerful mobster. But when its time to assume his role as leader of the crime family he starts suffering anxiety attacks. Suburban psychiatrist ben sobol is unsatisfied with his patients routine problems. Features: interactive menus filmographies scene access & more. Studio: Warner Home Video Release Date: 09/26/2006 Starring: Robert De Niro Lisa Kudrow Run time: 103 minutes Rating: R Director: Harold Ramis
Anger Management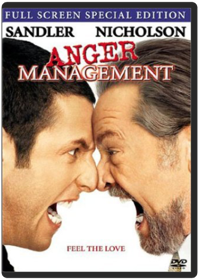 Peter Segal
After a misunderstanding aboard an airplane that escalates out of control the mild-mannered dave buznik is ordered by judge daniels to attend anger management sessions run by doctor buddy rydell which are filled with highly eccentric and volatile men and women. Studio: Sony Pictures Home Ent Release Date: 09/20/2005 Starring: Adam Sandler Jack Nicholson Run time: 106 minutes Rating: Pg13 Director: Peter Segal
Arthur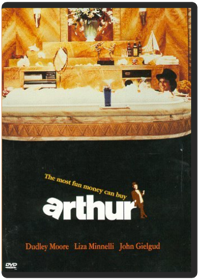 Susan E. Morse, Steve Gordon
Arthur is the worlds richest alcoholic. But all is not well in his pickled paradise. He will lose access to the familys great wealth if he doesnt marry the uptight debutante picked out for him by his parents. Hes not in love with her doesnt even like her. Whats worse is hes in love with a wacky shoplifter. Studio: Warner Home Video Release Date: 06/07/2005 Starring: John Gielgud Dudley Moore Run time: 97 minutes Rating: Pg Director: Steve Gordon
The Associate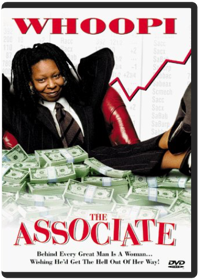 Donald Petrie
Goldberg plays a savvy businesswoman on the fast track until a conniving male co-worker steals her promotion. The laughs start when goldberg opens her own firm and invents a male partner so she can be taken seriously in the male-dominated corporate world. Studio: Buena Vista Home Video Release Date: 07/01/2003 Starring: Whoopi Goldberg Tim Daly Run time: 114 minutes Rating: Pg13 Director: Donald Petrie
August Rush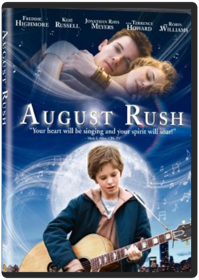 Cellist lyla and rock musican louis meet at a party spend the night. Lyla learns she is pregnant. Her father forces them apart she gets pregnant. Lyla has an accident her father tells her the baby died the child survives and is give up for adoption the child(evan)11 now embarks finding his parents through music Studio: Warner Home Video Release Date: 09/30/2008 Starring: Freddie Highmore Jonathan Rhys Meyers Run time: 113 minutes Rating: Pg Director: Kirsten Sheridan
Auntie Mame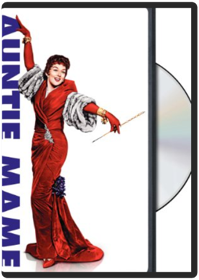 Studio: Warner Home Video Release Date: 11/09/2010
Avatar (Two-Disc Blu-ray/DVD Combo) [Blu-ray]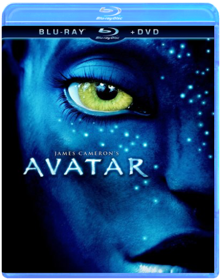 James Cameron
A reluctant hero. An epic journey. A choice between the life he left behind and the incredible new world he's learned to call home. Return to James Cameron's Avatar — the greatest adventure of all time.

Please note: This edition of the film is not in 3D
Bad Boys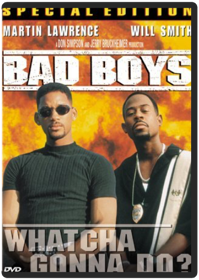 Michael Bay
When a brilliant thief steals $120 million worth of confiscated heroin out from under their noses miamis top cops have to solve the case before the fbi shuts them down. Special features: subtitles in english spanish portuguese chinese korean and thai music videos theatrical trailers and much more. Studio: Sony Pictures Home Ent Release Date: 01/17/2006 Starring: Martin Lawrence Will Smith Run time: 118 minutes Rating: R Director: Michael Bay
Bad Boys II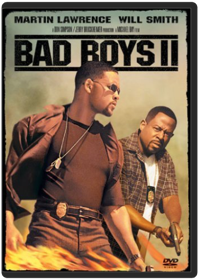 Smith, Will, Union, Gabrielle
No one goes to a movie directed by Michael Bay for delicacy and grace; you go because Michael Bay (Armageddon, The Rock) knows how to make your bones rattle during a high-speed chase when a car flips over, spins through the air, and smacks another car with a visceral crunch. Bad Boys II fulfills this expectation and then some. Will Smith and Martin Lawrence may be mere puppets amid all this burning rubber and shrieking metal, but they actually provide a human core to the endless cascade of car wrecks and gunfights. Their easy rapport makes their personal problems—a running joke is Lawrence's attempts at anger management—as engaging as the sheer visual hullabaloo of bullets and explosions. The plot is recycled nonsense about drug lords and dead bodies being used to smuggle drugs, but orchestration of violence is symphonic. If that's your thing, then this is for you. —Bret Fetzer
Bad Teacher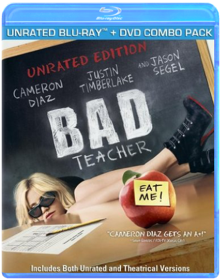 Jake Kasdan
Elizabeth Halsey (Cameron Diaz) is a foulmouthed, ruthless, and inappropriate teacher. She drinks, gets high, and can't wait to marry a meal ticket to get out of her bogus day job. When she's dumped by her fiancé, she sets her sights on a rich, handsome substitute (Justin Timberlake) while shrugging off the advances of the school gym teacher (Jason Segel). The consequences of her wild and outrageous schemes give her students, coworkers, and even herself an education like no other!
Badder Santa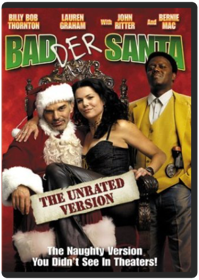 Terry Zwigoff
Instantly qualifying as a perennial cult favorite, Bad Santa is as nasty as it wants to be, and there's something to be said for comedy without compromise. The Coen brothers conceived the basic idea and served as executive producers, but it's director Terry Zwigoff (Crumb, Ghost World) who brings his unique affinity for losers and outcasts to the twisted tale of Willie T. Stokes (Billy Bob Thornton), a hard-drinking, chain-smoking, foul-mouthed sexaholic safe-cracker who targets a different department store every holiday season, playing Santa while he cases the joint with his dwarf elf-partner Marcus (Tony Cox). With comedic support from Bernie Mac, Lauren Graham, Cloris Leachman, and John Ritter in his final film, Thornton milks the lowbrow laughs with a slovenly lack of sentiment, warming Bad Santa's pickled heart just enough to please a chubby misfit (Brett Kelly, hilariously deadpan) who may or may not be mentally challenged. As dry as an arid martini and blacker than morning-after coffee, Bad Santa is an instant cure for yuletide schmaltz, and if you think this appropriately R-rated comedy is suitable for kids, your parenting skills are no better than Willie's. —Jeff Shannon
The Banger Sisters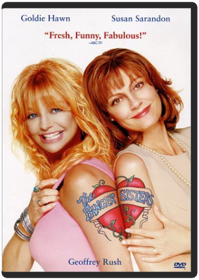 Aram Nigoghossian, Bob Dolman
Studio: Tcfhe Release Date: 04/15/2008
Barbershop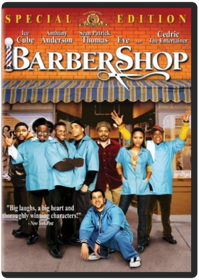 Tim Story
A day in the life of a south side chicago barbershop Studio: Tcfhe/mgm Release Date: 01/08/2008 Starring: Anthony Anderson Sean Patrick Thomas Run time: 102 minutes Rating: Pg13 Director: Tim Story
Barry Manilow - Ultimate Manilow!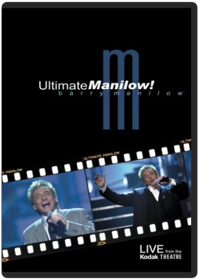 Basic Instinct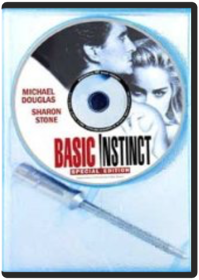 Frank J. Urioste, Paul Verhoeven
The take-no-prisoners sex thriller from 1992 now stands as a milestone in the career of screenwriter Joe Eszterhas, but in the hands of director Paul Verhoeven Basic Instinct is an undeniably stylish and provocative study of obsession. In the role that made her a star (and showed the audience a little more skin than she intended), Sharon Stone plays the cleverly manipulative novelist Catherine Tramell who snares San Francisco detective Nick Curran (Michael Douglas) with her insatiable sexual appetite during the investigation of her boyfriend's murder. Tramell is the prime suspect, but the plot twists and turns until Curran is trapped in a dangerous cycle of dead ends and unsolved murders, never sure if Tramell is committing the crimes or if it is some other, unknown suspect. With a plot that keeps viewers guessing, Basic Instinct is the work of a director who is clearly in his element. —Jeff Shannon
Basic Instinct 2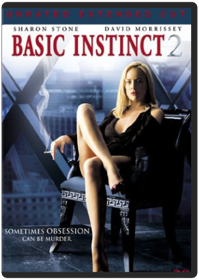 Michael Caton-Jones
Notorious crime novelist catherine tramnell is back & shes criminal psychologist dr michael glass deadliest challenge. With professional boundaries blurred by obsession dr glass is lured into a murderous web of lies & deceit & begins a torrid affair with tramell that takes him to the point of no return. Studio: Sony Pictures Home Ent Release Date: 09/25/2007 Starring: Sharon Stone David Morrissey Run time: 117 minutes Rating: Ur
Batman Begins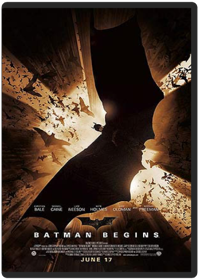 Christopher Nolan
Batman Begins explores the origins of the Batman legend and the Dark Knight's emergence as a force for good in Gotham. In the wake of his parents' murder, disillusioned industrial heir Bruce Wayne (Christian Bale) travels the world seeking the means to fight injustice and turn fear against those who prey on the fearful. He returns to Gotham and unveils his alter-ego: Batman, a masked crusader who uses his strength, intellect and an array of high tech deceptions to fight the sinister forces that threaten the city.
Beautiful Creatures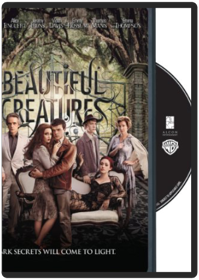 Richard Lagravenese
When newcomer Lena Duchannes arrives in the small town of Gatlin she quickly captures the attention of Ethan Wate, who only wants to escape what he views as a boring and dead end town. He quickly gets more than he bargained for, as Lena possesses strange powers that have long kept her at a distance from others in her life. Lena and Ethan are drawn together, but their budding romance is threatened by the dangers posed by Lena's being a Caster and her family's Dark powers, for upon her sixteenth birthday Lena must undergo the Claiming, a process that will decide her fate forever: Light or Dark.
Because I Said So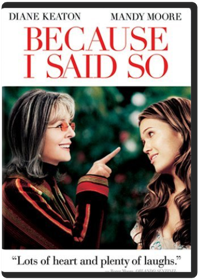 Michael Lehmann
In Because I Said So, Diane Keaton outdoes any pushy parent trying to marry off their children. On the eve of her 60th birthday, Daphne (Keaton) decides that she will find a suitable suitor for her youngest daughter Milly (Mandy Moore). Never mind that Moore was barely into her 20's when she shot the film and easily could pass as a high-school senior. The film asks us to believe that an otherwise smart, loving mother would push marriage on a young woman who obviously wasn't ready for that kind of commitment. The romantic comedy has a cute premise that grows old fast: In order to root for Daphne's almost manic desire to see Milly walk down the aisle, the audience has to believe she's undergoing some kind of trauma, or at least dying of an incurable disease. But because she is such an overbearing busybody whose best interests for her daughter have little to do with reality, viewers just see an obnoxious, meddling mother trying to micromanage her child's life. That we don't want to strangle Daphne is a credit to Keaton's acting skills, which manage to shine through, even in the most over-the-top scenes. Lauren Graham and the always adorable Piper Perabo play Milly's older, married sisters. Had the film revolved around the three sisters' lives—sans mom—Because I Said So would have been a much more interesting picture. —Jae-Ha Kim
Because of Winn-Dixie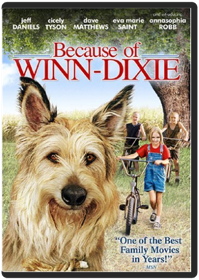 Wayne Wang
Based on the best-selling book this is the heartwarming tail of a young girl whose life is changed by a scruffy fun-loving pooch she names winn-dixie. The special bond between them works magic on her reserved dad & the eccentric townspeople they meet during one unforgettable summer. Studio: Tcfhe Release Date: 02/12/2008 Starring: Jeff Daniels Run time: 106 minutes Rating: Pg
Behind Enemy Lines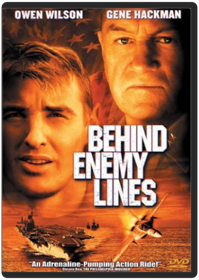 John Moore
When a u.S. Navy pilot is shot down over bosnia he must struggle to survive the relentless pursuit of hostile serbian forces. With time running out his commander defies strict nato directives and launches a renegade rescue mission to bring an american hero home. Studio: Tcfhe Release Date: 01/30/2007 Starring: Owen Wilson Gene Hackman Run time: 105 minutes Rating: Pg13
The Best Exotic Marigold Hotel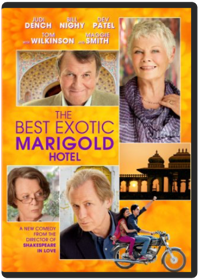 John Madden
An award-winning, all-star cast, led by Judi Dench, Bill Nighy, Tom Wilkinson, and Maggie Smith, lights up this "buoyant comedy laced with genuine emotion." (Peter Travers, Rolling Stone) When seven cash-strapped seniors decide to "outsource" their retirement to a resort in far-off India, friendship and romance blossom in the most unexpected ways. Smart, life-affirming and genuinely charming, THE BEST EXOTIC MARIGOLD HOTEL is a "true classic that reminds us that it's never too late to find love and a fresh beginning at any age." (Rex Reed, The New York Observer)
The Best of The Chris Rock Show - Volume 2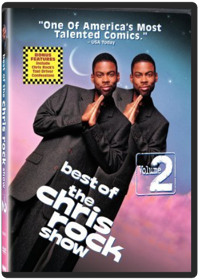 Linda Mendoza
A jaw-dropping comedy event as chris rock turns activist to free bobby brown exposes mr. Sweet potato head & other racist toys visits the make-you-wait hair salon teaches you how to not get your *ss kicked by the police & more. Studio: Hbo Home Video Release Date: 05/30/2006 Starring: Chris Rock Run time: 59 minutes Rating: Ur
Beverly Hills Chihuahua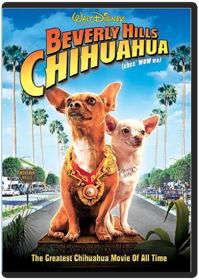 Raja Gosnell
While on vacation in mexico chloe a ritzy beverly hills chihuahua finds herself lost and in need of assistance in order to get back home. Studio: Buena Vista Home Video Release Date: 03/03/2009 Starring: Jamie Lee Curtis George Lopez Run time: 91 minutes Rating: Pg
Beverly Hills Cop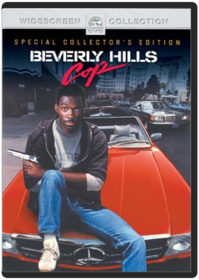 Murphy, Eddie
While its sequels were formulaic and safe, the first Beverly Hills Cop set out to explore some uncharted territory, and succeeded. A blend of violent action picture and sharp comedy, the film has an excellent director, Martin Brest (Scent of a Woman), who finds some original perspectives on stock scenes (highway chases, police rousts) and hits a gleeful note with Murphy while skewering L.A. culture. Good support from Judge Reinhold and John Ashton as local cops not used to doing things the Detroit way (Murphy's character hails from the Motor City). Paul Reiser has a funny, brief moment at the beginning, and Bronson Pinchot makes a hilarious impression in a great, never-to-be-duplicated scene with the star. —Tom Keogh
Big Hero 6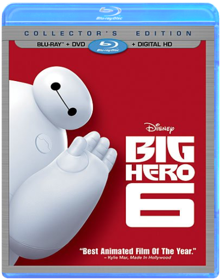 Chris Williams Don Hall
With all the heart and humor audiences expect from Walt Disney Animation Studios, BIG HERO 6 is an action-packed comedy adventure that introduces Baymax, a lovable, personal companion robot, who forms a special bond with robotics prodigy Hiro Hamada. When a devastating turn of events catapults them into the midst of a dangerous plot unfolding in the streets of San Fransokyo, Hiro turns to Baymax and his diverse group of friends — adrenaline junky Go Go Tomago, neatnik Wasabi, chemistry whiz Honey Lemon and fanboy Fred — who transform into a band of unlikely heroes. Bring home Disney's BIG HERO 6, featuring comic-book-style action and hilarious, unforgettable characters — it's fun for the whole family!
Blade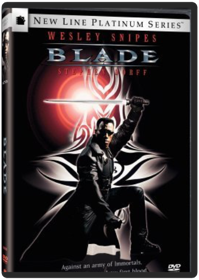 WESLEY SNIPES STARS AS THE TORTURED SOUL BLADE-POSSESSING POWERS GREATER THAN ANY MAN OR CREATURE OF THE NIGHT. BLADE SHARPENS HIS LETHAL SKILLS UNDER THE GUIDANCE OF A PROFESSIONAL VAMPIRE HUNTER. WHEN THE BLOODTHIRSTY IMMORTALS' LORD, DEACON FROST, DECLARES WAR ON THE HUMAN RACE, BLADE IS THE LAST HOPE.
The Blind Side [Blu-ray DVD]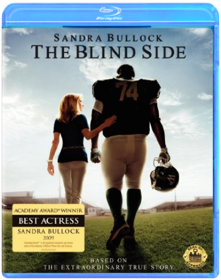 John Lee Hancock
Michael Oher (Quinton Aaron) knows little about family. Less about football. What the homeless teen knows are the streets and projects of Memphis. Well-to-do Leigh Anne Tuohy (Sandra Bullock) knows little about his world. Yet when she and Michael meet, he's found a home. And the Tuohys have found something just as life-changing: a beloved new son and brother. This real-life story of family and of Michael's growth into a blue-chip football star will have you cheering with its mix of gridiron action and heartwarming emotion. Share the remarkable journey of the college All-American and first-round NFL draft pick who was a winner before he ever stepped onto the playing field.
Blue Collar Comedy Tour - The Movie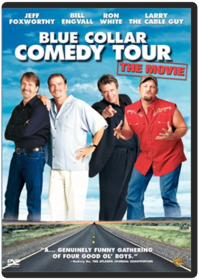 C.B. Harding
The comedic stylings of four sort-of famous funnymen are brought to the big screen courtesy of this 2002 documentary. Studio: Warner Home Video Release Date: 01/16/2007 Starring: Ron White Bill Engvall Run time: 106 minutes Rating: Pg Director: C B Harding
The Blues Brothers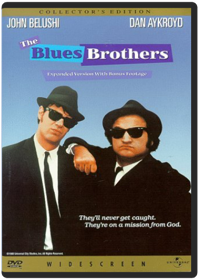 After building up the duo's popularity through recordings and several performances on Saturday Night Live, John Belushi and Dan Aykroyd—as "legendary" Chicago blues brothers Jake and Elwood Blues—took their act to the big screen in this action-packed hit from 1980. As Jake and Elwood struggle to reunite their old band and save the Chicago orphanage where they were raised, they wreak enough good-natured havoc to attract the entire Cook County police force. The result is a big-budget stunt-fest on a scale rarely attempted before or since, including extended car chases that result in the wanton destruction of shopping malls and more police cars than you can count. Along the way there's plenty of music to punctuate the action, including performances by Ray Charles, Aretha Franklin, Cab Calloway, and James Brown that are guaranteed to knock you out. As played with deadpan wit by Belushi and Aykroyd, the Blues Brothers are "on a mission from God," and that gives them a kind of reckless glee that keeps the movie from losing its comedic appeal. Otherwise this might have been just a bloated marathon of mayhem that quickly wears out its welcome (which is how some critics described this film and its 1998 sequel). Keep an eye out for Steven Spielberg as the city clerk who stamps some crucial paperwork near the end of the film.—Jeff Shannon
Bolt (Three-Disc Edition w/ Standard DVD + Digital Copy + BD Live) [Blu-ray]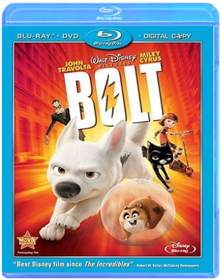 Chris Williams, Byron Howard
Bolt (voiced by John Travolta) is the star of the biggest show in Hollywood. The only problem is, he thinks the whole thing is real. When the super dog is accidentally shipped to New York City and separated from Penny (voiced by Miley Cyrus), his beloved co-star and owner, Bolt springs into action to find his way home. Together with his hilarious new sidekicks  Rhino (voiced by Mark Walton) – Bolt's #1 Fan – and a street-smart cat named Mittens (voiced by Susie Essman), Bolt sets off on an amazing journey where he discovers he doesn't need super powers to be a hero.

Bonus Features:
All-New Exclusive Super Rhino Short
Deleted Scenes
A New Breed Of Director: A Filmmaker's Journey
Act, Speak! The Voices Of Bolt
Creating The World Of Bolt
Miley Cyrus And John Travolta Sing The Song I Thought I Lost You In Studio
Bolt's Be-Awesome Mission Game
DisneyFile Digital Copy
Disney BD-Live
The Bourne Legacy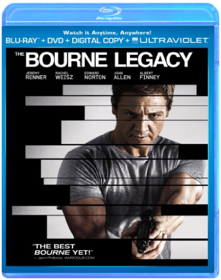 Tony Gilroy
The Bourne Legacy takes the action-packed Bourne series to an explosive new level. On the verge of having their conspiracy exposed, members of the government's intelligence community will stop at nothing to erase all evidence of their top secret programs - even the agents involved. Aaron Cross (Jeremy Renner) must use his genetically-engineered skills to survive the ultimate game of cat-and-mouse and finish what Jason Bourne started. Also starring Academy Award winner Rachel Weisz and Academy Award nominee Edward Norton, critics are calling this a "thrilling, edge-of-your-seat heart-pounder" (Meg Porter Berns, WSVN-TV (FOX), Miami).
Boys on the Side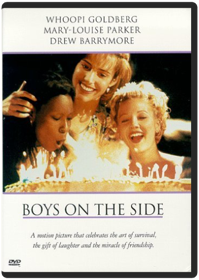 Herbert Ross
Three women a club musician a demure real estate agent and a flaky drug-dealers girlfriend make a break with their pasts and form an unlikely family while traveling across the country together. Studio: Warner Home Video Release Date: 06/01/2004 Starring: Whoopi Goldberg Mary-louise Parker Run time: 113 minutes Rating: R Director: Herbert Ross
Brewster's Millions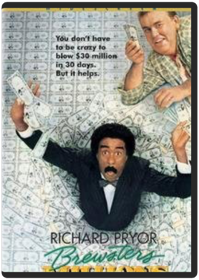 Walter Hill
A minor-league pitcher inherits $300 million but must spend $30 million in 30 days to get it. Studio: Uni Dist Corp. (mca) Release Date: 06/24/2008 Starring: Richard Pryor Jerry Orbach Run time: 97 minutes Rating: Pg Director: Walter Hill
Bridesmaids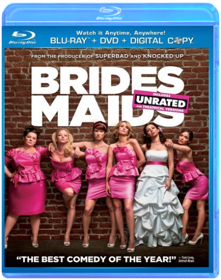 Thirty-something annie has hit a rough patch but finds her life turned completely upside down when she takes on the maid of honor role in her best friend lillians wedding. In way over her head but determined to succeed annie leads a hilarious hodgepod ge of bridesmaids a wild ride down the road to the big event. Studio: Uni Dist Corp. (mca) Release Date: 09/20/2011 Starring: Kristen Wiig Maya Rudolph Rating: R
Bringing Down The House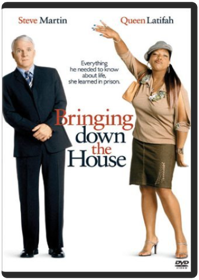 Adam Shankman
He wanted a soul-mate what he got was a soul-sister. Studio: Buena Vista Home Video Release Date: 09/06/2005 Starring: Steve Martin Queen Latifah Run time: 105 minutes Rating: Pg13
Brother Bear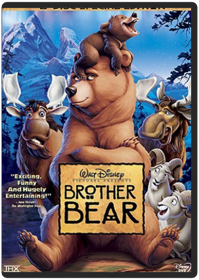 Aaron Blaise, Robert Walker
When an impulsive boy named kenai is magically transformed into a bear he must literally walk in anoterhs footsteps until he learns some valuable life lessons. His courageous & often zaney journey introduces him to a forest full of wild-life. Studio: Buena Vista Home Video Release Date: 02/15/2008 Starring: Joaquin Phoenix Rick Moranis Run time: 85 minutes Rating: G
Bruce Almighty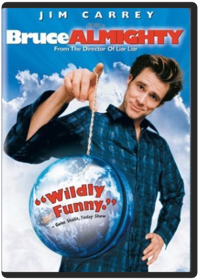 Tom Shadyac
Bestowing Jim Carrey with godlike powers is a ripe recipe for comedy, and Bruce Almighty delivers the laughs that Carrey's mainstream fans prefer. The high-concept premise finds Carrey playing Bruce Nolan, a frustrated Buffalo TV reporter, stuck doing puff-pieces while a lesser colleague (the hilarious Steven Carell) gets the anchor job he covets. Bruce demands an explanation from God, who pays him a visit (in the serene form of Morgan Freeman) and lets Bruce take over while he takes a brief vacation. What does a petty, angry guy do when he's God? That's where Carrey has a field day, reuniting with his Ace Ventura and Liar, Liar director, Tom Shadyac, while Jennifer Aniston gamely keeps pace as Bruce's put-upon fiancée. Carrey's actually funnier before he becomes Him, and the movie delivers a sappy, safely diluted notion of faith that lacks the sincerity of the 1977 hit Oh, God! Still, we can be thankful that Carrey took the high road and left Little Nicky to Adam Sandler. —Jeff Shannon
The Bucket List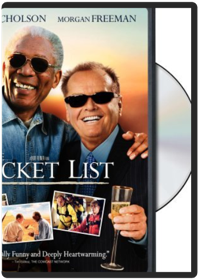 Rob Reiner
In THE BUCKET LIST cancer doesn't discriminate in its choice of victims. It's equally eager in its attacks on kindly sage of a mechanic Carter Chambers (Morgan Freeman) and mean-spirited millionaire Edward Cole (Jack Nicholson). When the unlikely pair shares a room at a hospital they learn that they both have less than a year to live as a result of the deadly disease. Inspired by the words of a college professor Carter begins to make a "bucket list" of things he wants to accomplish before he dies. With Edward's limitless funds at their disposal the men embark on an adventure that takes them from Egypt to France to Hong Kong crossing items off their list as death grows closer.System Requirements:Running Time: 97 minutesFormat: DVD MOVIE Genre: COMEDY/FRIENDS Rating: PG-13 UPC: 085391139881 Manufacturer No: 113988
A Bug's Life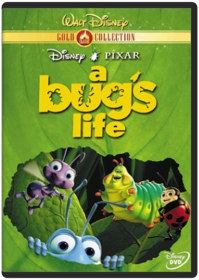 Spacey, Kevin, Stanton, Andrew
There was such a magic on the screen in 1995 when the people at Pixar came up with the first fully computer-animated film, Toy Story. Their second feature film, A Bug's Life, may miss the bull's-eye but Pixar's target is so lofty, it's hard to find the film anything less than irresistible.

Brighter and more colorful than the other animated insect movie of 1998 (Antz), A Bug's Life is the sweetly told story of Flik (voiced by David Foley), an ant searching for better ways to be a bug. His colony unfortunately revolves around feeding and fearing the local grasshoppers (lead by Hopper, voiced with gleeful menace by Kevin Spacey). When Flik accidentally destroys the seasonal food supply for the grasshoppers he decides to look for help ("We need bigger bugs!"). The ants, led by Princess Atta (Julia Louis-Dreyfus), are eager to dispose of the troublesome Flik. Yet he finds help—a hearty bunch of bug warriors—and brings them back to the colony. Unfortunately they are just traveling performers afraid of conflict.

As with Toy Story, the ensemble of creatures and voices is remarkable and often inspired. Highlights include wiseacre comedian Denis Leary as an un-ladylike ladybug, Joe Ranft as the German-accented caterpillar, David Hyde Pierce as a stick bug, and Michael McShane as a pair of unintelligible pillbugs. The scene-stealer is Atta's squeaky-voiced sister, baby Dot (Hayden Panettiere), who has a big sweet spot for Flik.

More gentle and kid-friendly than Antz, A Bug Life's still has some good suspense and a wonderful demise of the villain. However, the film—a giant worldwide hit—will be remembered for its most creative touch: "outtakes" over the end credits à la many live-action comedy films. These dozen or so scenes (both "editions" of outtakes are contained here) are brilliant and deserve a special place in film history right along with 1998's other most talked-about sequence: the opening Normandy invasion in Saving Private Ryan.

The video also contains Pixar's delightful Oscar-winning short, Geri's Game. Box art varies. —Doug Thomas
Calendar Girls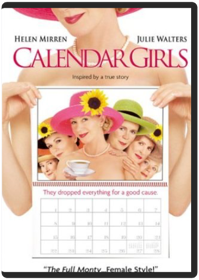 Michael Parker, Nigel Cole
Chris & annie are best friends living in yorkshire when annies husband dies or leukemia. Chris enlists the help of the womans institute in a fund-raiser for the local hospital. Her idea is to produce a calendar with different woman photograped for each month. The radical twist - the woman will be in the nude! Studio: Buena Vista Home Video Release Date: 08/10/2007 Starring: Helen Mirren Linda Bassett Run time: 108 minutes Rating: Pg13
Cars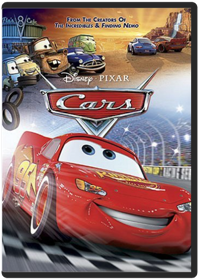 Andrew Jimenez, Dan Scanlon, Joe Ranft, John Lasseter, Mark Andrews
Lightning McQueen is a cocky, rookie race car. Speeding on his way to a big race, he crashes into Radiator Springs, destroying lots of the inhabitants belongings. In order to make up for what he did, the cocky roadster is sentenced to community service. Though he will do anything to get away from the work, McQueen must learn to respect and bond with the Radiator Springs inhabitants in order to get out of the town and back on the racetracks. Features:All-new animated short: Mater and the GhostlightAcademy Award-nominated animated short: One Man BandJohn Lasseter's inspiration for CarsRatatouille teaser trailerDeleted scenes
Cars 2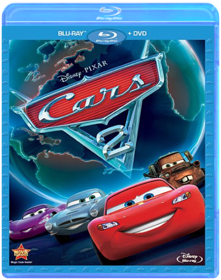 From the creators of CARS and TOY STORY 3 comes a new, laugh-out-loud, heartwarming adventure geared for the entire family. Star race car Lightning McQueen (Owen Wilson) and the incomparable tow truck Mater (Larry the Cable Guy) take their friendship on the road from Radiator Springs to exciting new places when they head overseas to compete in the first-ever World Grand Prix! Product Measures: 0.5 x 5.5 x 7.5
Casino Royale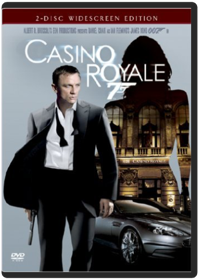 Martin Campbell
In his first mission james bond must stop le chiffre a banker to the worlds terrorist organizations from winning a high-stakes poker game at casino royale in montenegro. Studio: Sony Pictures Home Ent Release Date: 01/22/2008 Starring: Daniel Craig Mads Mikkelsen Run time: 144 minutes Rating: Pg13
Cats & Dogs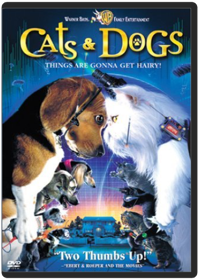 Lawrence Guterman
For years a secret battle has been waged between cats and dogs. Now an untrained puppy named lou is the only one who can save humanity from total cat-tastrophe. Special features: separate dog and cat commentaries: storyboard comparisons: teaching a new dog new tricks: plus lots of hidden dog and cat treats. Studio: Warner Home Video Release Date: 05/15/2007 Starring: Jeff Goldblum Elizabeth Perkins Run time: 87 minutes Rating: Pg Director: Lawrence Guterman
The Cell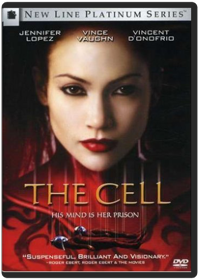 Tarsem Singh
Schizoid serial killer Carl Stargher (Vincent D'Onofrio) has been captured at last, but a neurological seizure has rendered him comatose, and FBI agent Peter Novak (Vince Vaughan) has no way to determine the location of Stargher's latest and still-living victim. To probe the secrets contained in Stargher's traumatized psyche, the FBI recruits psychologist Catherine Deane (Jennifer Lopez), who has mastered a new technology that allows her to enter the mind of another person. What she finds in Stargher's head is a theater of the grotesque, which, as envisioned by first-time director Tarsem Singh, is a smorgasbord of the surreal that borrows liberally from the Brothers Quay, Czech animator Jan Svankmajer, Hieronymous Bosch, Salvador Dali, and a surplus of other cannibalized sources.

This provides one of the wildest, weirdest visual feasts ever committed to film, and The Cell earns a place among such movie mind-trips as 2001: A Space Odyssey, Altered States, What Dreams May Come, and Un Chien Andalou. Is this a good thing? Sure, if all you want is freakazoid eye-candy. If you're looking for emotional depth, substantial plot, and artistic coherence, The Cell is sure to disappoint. The pop-psychology pablum of Mark Protosevich's screenplay would be laughable if it weren't given such somber significance, and Singh's exploitative use of sadomasochistic imagery is repugnant (this movie makes Seven look tame), so you're better off marveling at the nightmare visions that are realized with astonishing potency. The Cell is too shallow to stay in your head for long, but while it's there, it's one hell of a show. —Jeff Shannon
Charlie and the Chocolate Factory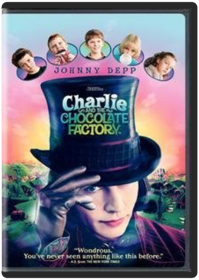 Tim Burton
Mixed reviews and creepy comparisons to Michael Jackson notwithstanding, Tim Burton's splendidly imaginative adaptation of Charlie and the Chocolate Factory would almost surely meet with Roald Dahl's approval. The celebrated author of darkly offbeat children's books vehemently disapproved of 1971's Willy Wonka and the Chocolate Factory (hence the change in title), so it's only fitting that Burton and his frequent star/collaborator, Johnny Depp, should have another go, infusing the enigmatic candyman's tale with their own unique brand of imaginative oddity. Depp's pale, androgynous Wonka led some to suspect a partial riff on that most controversial of eternal children, Michael Jackson, but Burton's film is too expansively magnificent to be so narrowly defined. While preserving Dahl's morality tale on the hazards of indulgent excess, Burton's riotous explosion of color provides a wondrous setting for the lessons learned by Charlie Bucket (played by Freddie Highmore, Depp's delightful costar in Finding Neverland), as he and other, less admirable children enjoy a once-in-a-lifetime tour of Wonka's confectionary wonderland. Elaborate visual effects make this an eye-candy overdose (including digitally multiplied Oompa-Loompas, all played by diminutive actor Deep Roy), and the film's underlying weirdness is exaggerated by Depp's admirably risky but ultimately off-putting performance. Of course, none of this stops Burton's Charlie from being the must-own family DVD of 2005's holiday season, perhaps even for those who staunchly defend Gene Wilder's portrayal of Wonka from 34 years earlier. —Jeff Shannon
Cheaper By the Dozen 2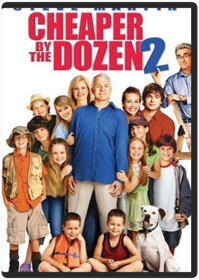 Tom baker & wife kate bring the clan together for a memorable summer getaway.But their dream vacation turns into an outrageous competition with the overachieving overzealous family of toms longtime rival jimmy murtaugh. Studio: Tcfhe Release Date: 10/16/2007 Starring: Steve Martin Bonnie Hunt Run time: 94 minutes Rating: Pg
Chicago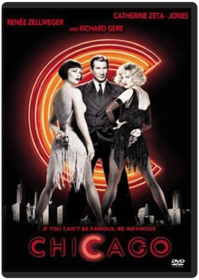 Rob Marshall
Based on the broadway musical two women convicted of murder in the 1920s become celebrities by manipulating the media. Studio: Buena Vista Home Video Release Date: 01/12/2007 Starring: Catherine Zeta Jones Richard Gere Run time: 113 minutes Rating: Pg13
Chicken Little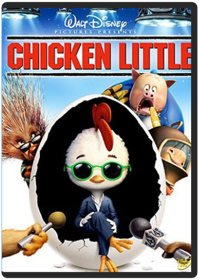 Mark Dindal
When the sky really is falling and sanity has flown the coop who will rise to save the day? together with his hysterical band of misfit friends chicken little must hatch a plan to save the planet from alien invasion & prove that the worlds biggest hero is a little chicken. Studio: Buena Vista Home Video Release Date: 02/02/2007 Run time: 81 minutes Rating: G
Chicken Run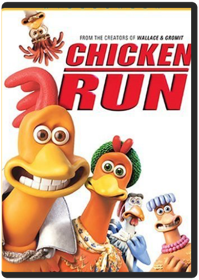 Nick Park, Peter Lord
While the chickens on evil mrs. Tweedys farm dream of a better life a clever hen named ginger is hatching plans to fly the coop for good. The only problem is chickens cant fly or can they? every escape attempt goes fowl until rocky a smooth talking all-american rooster crash-lands into the coop. Studio: Paramount Home Video Release Date: 08/21/2007 Starring: Animated Run time: 84 minutes Rating: G Director: Peter Lord/nick Park
Children of Men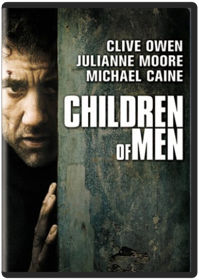 Alfonso Cuarón
In 2027 as humankind faces the likelihood of its own extinction a disillusioned government agent agrees to help transport and protect a miraculously pregnant woman to a sanctuary at sea where her childs birth may help scientists to save the future of mankind. Studio: Uni Dist Corp. (mca) Release Date: 09/09/2008 Starring: Clive Owen Michael Caine Run time: 110 minutes Rating: R
Chocolat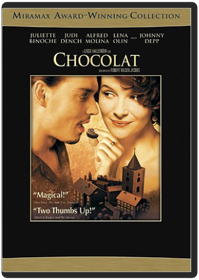 Lasse Hallström
Nominated for 5 Academy Awards(R) including Best Picture, Best Actress (Juliette Binoche — THE ENGLISH PATIENT), and Best Supporting Actress (Judi Dench — SHAKESPEARE IN LOVE), CHOCOLAT is the beautiful and captivating comedy from the acclaimed director of THE CIDER HOUSE RULES! Nobody could have imagined the impact that the striking Vianne (Binoche) would make when she arrived in a tranquil, old-fashioned French town. In her very unusual chocolate shop, Vianne begins to create mouth-watering confections that almost magically inspire the straitlaced villagers to abandon themselves to temptation and happiness! But it is not until another stranger, the handsome Roux (Johnny Depp — SLEEPY HOLLOW), arrives in town that Vianne is finally able to recognize her own desires!
The Chronicles of Narnia - The Lion, the Witch and the Wardrobe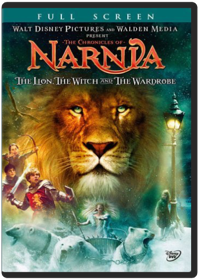 Andrew Adamson
Four young siblings discover a magical wardrobe and are transported to narnia an enchanted world ruled by the glacial powers of an evil white witch. With courage and heart-felt desire to save narnia the children must band together to fight the witch in a spectacular climatic battle. Studio: Buena Vista Home Video Release Date: 03/28/2008 Starring: Tilda Swinton Jim Broadbent Run time: 134 minutes Rating: Pg
Cleaner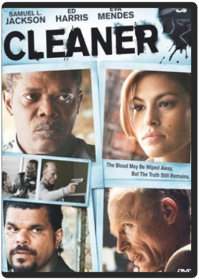 Tom carver is an ex-cop who now makes his living cleaning up crime scenes. His life of order & control is suddenly turned upside down when one of his jobs hits too close to home. Studio: Sony Pictures Home Ent Release Date: 11/25/2008 Starring: Samuel L Jackson Ed Harris Run time: 89 minutes Rating: R Director: Renny Harlin
The Client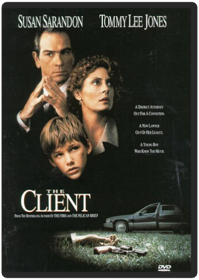 Joel Schumacher
Settle in. Take a deep breath. Hold tight. The best screen version yet of a novel by John Grisham (The Firm, The Pelican Brief) delivers all-out, moment-by-moment suspense! Headliners Susan Sarandon and Tommy Lee Jones join newcomer Brad Renfro in The Client, a whirlwind thriller that "starts like a house afire and keeps on blazing" (Chicago Tribune). Renfro plays Mark Sway, an 11-year-old torn between what he knows and what he can never tell. A hitman will snuff him in half a heartbeat if Mark reveals what he learned about a Mob murder. An ambitious federal prosecutor (Jones) will keep the pressure on until Mark tells all. Suddenly, Mark isn't a boy playing air guitar anymore. He's a pawn in a deadly game. And his only ally is a courageous but unseasoned attorney (Sarandon) who risks her career for him...but never imagines she'll also risk her life.
Coming to America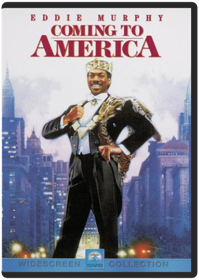 John Landis
Half of the characters in this 1988 John Landis potboiler seem to be played either by Eddie Murphy or costar Arsenio Hall, swaddled in elaborate Rick Baker makeup appliances that render them unrecognizable but also weirdly immobile. As a pampered African prince who journeys incognito to Queens, New York, to find a bride who will love him just for himself, Murphy manages to look smug and naive at the same time. There are enjoyable sequences of Murphy's Prince Akeem applying his lordly manner to his new job in a fast-food emporium, and falling for the boss's spirited daughter (Shari Headley), who teaches him how to party down, American style. But the fish-out-water premise is never fully exploited. Star spotters will have a field day locating Cuba Gooding Jr., Donna Summer, Louie Anderson, Vondie Curtis Hall, E.R.'s Eriq La Salle, and Samuel L. Jackson in their minuscule supporting roles. —David Chute
Confessions of a Teenage Drama Queen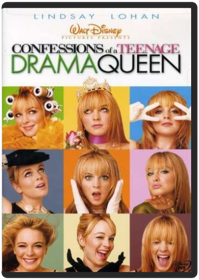 Anita Brandt-Burgoyne, Sara Sugarman
Tucked into the middle of Confessions of a Teenage Drama Queen is a charming sequence in which two girls from New Jersey (Linsay Lohan and Alison Pill) try to go to a rock concert in New York and have their illusions broken, then restored, and then broken, just a bit, again. Lola (Lohan) yearns for glory by playing the lead in the high school play and getting to meet the lead singer of a band called Sidarthur. Despite the spiteful efforts of a popular girl, Lola gets everything she wants without much of a struggle. Most of the movie takes place in a glitzy but flavorless high-school world with glossy teenagers dressed like a less discriminating Christina Aguilera. Pill (Pieces of April) shines in the thankless role of the geeky best friend. Also featuring Glenne Headley (Dick Tracy) and Carol Kane (Office Killer). —Bret Fetzer
The Count of Monte Cristo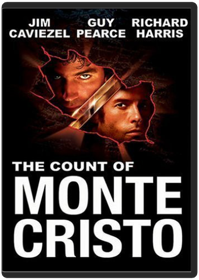 Kevin Reynolds
Revenge rarely gets sweeter than it does in The Count of Monte Cristo, a rousing, impeccably crafted adaptation of Alexandre Dumas père's literary classic. Filmed countless times before, the story is revitalized by director Kevin Reynolds (rallying after Waterworld) and screenwriter Jay Wolpert, who wisely avoid the action-movie anachronisms that plagued 2001's dubious Dumas-inspired The Musketeer. Leading a superior cast, Jim Caviezel (Frequency) expresses a delicate balance of obsession and nobility as Dantes, the wrongly accused Frenchman who endures 13 years of prison and torment, then uses a hidden treasure to finance elaborate vengeance on those who wronged him. Memento's Guy Pearce is equally effective as Dantes's betraying nemesis, and Richard Harris tops his Harry Potter wizardry with a humorous turn as Dantes's fellow prisoner and mentor. Filmed on stunning locations in Ireland and Malta, The Count of Monte Cristo easily matches Rob Roy for intelligent swashbuckling entertainment. —Jeff Shannon
Courage Under Fire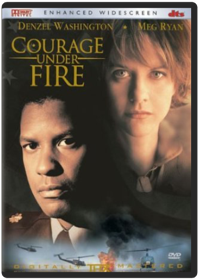 Edward Zwick
A year after a devastating friendly fire incident during the Gulf War, Lt. Colonel Nathaniel Serling (Denzel Washington) is in a Washington, D.C., desk job assigned the rudimentary task of overseeing a Medal of Honor candidate who died in the war. However, the case and soldier in question are a political hot potato—Captain Karen Walden (Meg Ryan) is America's first female soldier to be killed in combat.

Serling soon finds discrepancies in the case of a downed Medevac helicopter in the rocky Kuwait territory. What unfolds in flashback are several versions of Walden's tactics (à la Kurosawa's Rashomon) to rescue the soldiers and survive the downing. As with Glory, Director Edward Zwick's cast of unknown and famous faces always comes off as the real article. Walden's crew is especially convincing. Matt Damon as the medic comes off as the giddy scaredy-cat when telling his story to Washington. In battle he's a flawed, humorous soldier. The most surprising work in the movie is done by Lou Diamond Phillips (as the group's gunman), whose career had been headed to straight-to-video oblivion.

Then there's Ryan. She has done well with dramatic work in the past (When a Man Loves a Woman, Flesh and Bone) but has never been able to escape the romantic-comedy image. With dyed hair, a light accent, and the dramatics of the situation, Ryan finally has an enduring dramatic film. Even though she has half of Washington's screen time, her brave and ultimately haunting performance makes Courage something special, right down to its curious but rewarding final scene. —Doug Thomas
Coyote Ugly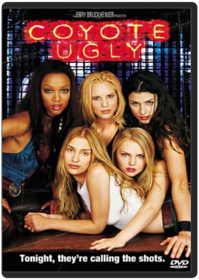 David McNally
Bar dancing and fire-breathing are all in a days work at coyote ugly new york citys rowdiest bar. Perabo stars as the suburbanite who makes good in this sexy romantic comedy with a hot soundtrack. Studio: Buena Vista Home Video Release Date: 01/12/2007 Starring: Piper Perabo Maria Bello Run time: 101 minutes Rating: Pg13
Crimson Tide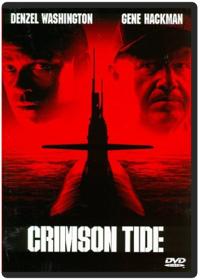 Tony Scott
When the uss alabama is given an unconfirmed order to launch nuclear missiles and possibly trigger world war iii captain frank ramsey faces off against his young executive officer over the validity of their orders and then the two men battle for control of the submarine. Studio: Buena Vista Home Video Release Date: 01/12/2007 Starring: Denzel Washington Gene Hackman Run time: 115 minutes Rating: R Director: Tony Scott
Daddy Day Care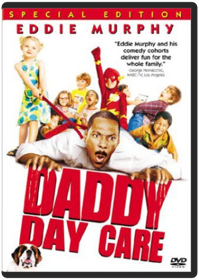 Steve Carr
Two men get laid off and have to become stay-at-home dads when they cant find jobs. This inspires them to open their own day-care center. Studio: Sony Pictures Home Ent Release Date: 09/20/2005 Starring: Eddie Murphy Steve Zaun Run time: 92 minutes Rating: Pg Director: Steve Carr Iii
The Dark Knight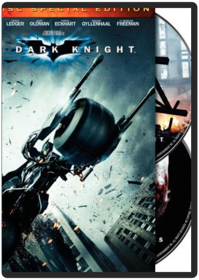 SPECIAL EDITION INCLUDES THE DIGITAL COPY
Dark Shadows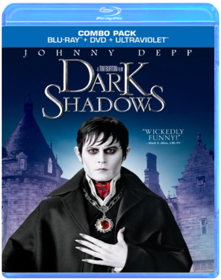 Tim Burton
From the wonderfully warped imagination of Tim Burton comes the story of Barnabas Collins (Johnny Depp), a dashing aristocrat who is turned into a vampire by a jilted lover and entombed for two centuries. Emerging from his coffin into the world of 1972, he returns to his once-majestic home, only to the few dysfunctional descendants of the Collins family who remain. Determined to return his family name to its former glory, Barnabas is thwarted at every turn by his former lover - the seductive witch Angelique (Eva Green) - in this wildly imaginative" (Sam Hallenbeck, NBC-TV adventure).
Delta Farce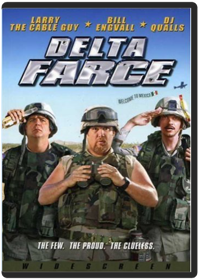 C.B. Harding
Studio: Lions Gate Home Ent. Release Date: 02/05/2008 Run time: 89 minutes Rating: Pg13
Dennis the Menace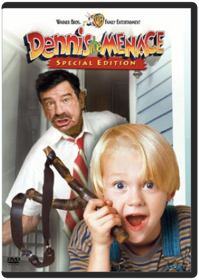 Nick Castle
Dennis everyones favorite kid from the comics is back. When his parents have to go out of town he stays with mr and mrs wilson Studio: Warner Home Video Release Date: 02/14/2006 Starring: Walter Matthau Christopher Lloyd Run time: 94 minutes Rating: Pg Director: Nick Castle
Despicable Me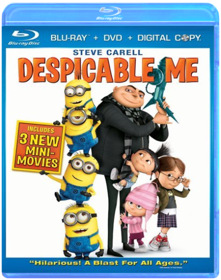 Pierre Coffin and Chris Renaud
"**** This Year's COOLEST Animated Comedy!" – Jeff Craig, Sixty Second Preview

Get ready for a minion laughs in the funniest blockbuster hit of the year!

Vying for the title of "World's Greatest Villain", Gru (voiced by Steve Carell) – along with his hilarious crew of mischievous minions – plots to pull off the craziest crime of the century: steal the moon! But when Gru enlists the help of three little girls, they see something in him nobody else has ever seen: the perfect dad. From executive producer Chris Meledandri (Horton Hears a Who, Ice Age), and featuring the voices of an all-star comedic cast, including Jason Segel, Russell Brand, Miranda Cosgrove and Julie Andrews, Despicable Me is "rousingly funny, heartfelt and imaginative" (Pete Hammond, Boxoffice Magazine).
Despicable Me 2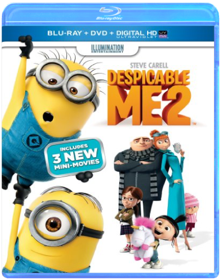 Gregory Perler, Chris Renaud, Pierre Coffin
Gru, his adorable girls, and the mischievous Minions are back with a cast of unforgettable new characters in the blockbuster sequel to the worldwide phenomenon. Just as Gru has given up being super-bad to be a super-dad, the Anti-Villain League recruits him to track down a new criminal mastermind and save the world. Partnered with secret agent Lucy Wilde, Gru, along with the wildly unpredictable Minions, must figure out how to keep his cover while also keeping up with his duties as a father. Assemble the Minions for laugh-out-loud comedy in "one of the funniest, most enjoyable movies ever!" (MovieGuide)
Diary of a Mad Black Woman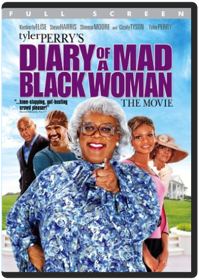 Darren Grant
Charles a powerful attorney & helen a devoted housewife seem to have everything: money beautiful mansion - the american dream. But as they prepare to celebrate their 20th anniversary helens picture perfect life is about to take an unexpected turn. Charles wants to divorce her for her best friend. Studio: Lions Gate Home Ent. Release Date: 02/06/2007 Starring: Kimberly Elise Shemar Moore Run time: 116 minutes Rating: Pg13
Die Another Day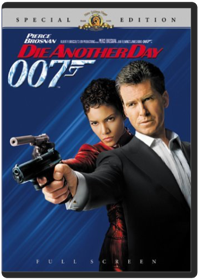 Lee Tamahori
Studio: Tcfhe/mgm Release Date: 10/26/2007
Die Hard Box (3 Pk) (Sensormatic) / Ws & Ultimate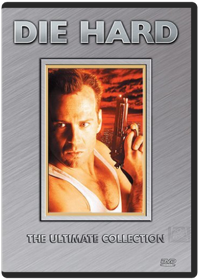 The Dilemma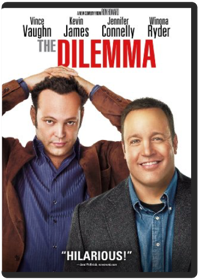 Ron Howard
A MAN DISCOVERS THAT HIS BEST FRIEND'S WIFE IS HAVING AN AFFAIR.
Dinosaur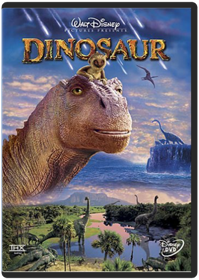 Eric Leighton, Ralph Zondag
An orphaned dinosaur raised by lemurs joins an arduous trek to a sancturary after a meteorite shower destroys his family home. Studio: Buena Vista Home Video Release Date: 12/21/2004 Starring: D.b. Sweeney Ossie Davis Run time: 82 minutes Rating: Pg
Dirty Grandpa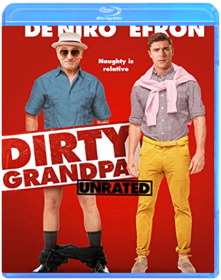 Dan Mazer
Robert De Niro and Zac Efron get down and dirtier in this unrated version of the raunchy comedy about a wild road trip shared by an uptight guy and his foul-mouthed granddad.
Divine Secrets of the Ya-Ya Sisterhood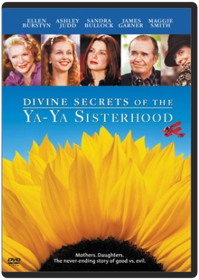 Callie Khouri
Grab your tissues and send the guys away, because Divine Secrets of the Ya-Ya Sisterhood is the most pedigreed chick flick since Steel Magnolias. You can tell by the title and the novelish names of the Louisiana ladies from Rebecca Wells's precious bestseller. First there's Sidda (Sandra Bullock), a successful playwright still wrestling with her manipulative mother, Vivi (Ellen Burstyn), after a traumatic upbringing. Then there's longtime friends Teensy (Fionnula Flanagan), Necie (Shirley Knight), and Caro (scene-stealer Maggie Smith), from Vivi's secret club of "Ya-Ya Priestesses," together since childhood and determined to heal the rift between Sidda and her mom. Through an ambitious flashback structure (including Ashley Judd as the younger Vivi), screenwriter and first-time director Callie Khouri (who wrote Thelma & Louise) establishes a rich context for this mother-daughter reunion. There's plenty of humor to temper the drama, which inspires Bullock's best work in years. Definitely worth a look for the curious, but only fans of Wells's fiction will feel any twinge of loyalty. —Jeff Shannon
Dodgeball - A True Underdog Story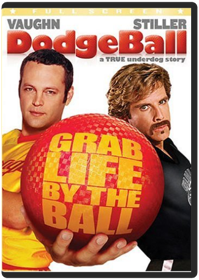 Stiller, Ben, Taylor, Christine, Vaughn, Vince
How's this for impressive trivia: Dodgeball faced off against The Terminal in opening-weekend competition, and 29-year-old writer-director Rawson Marshall Thurber aced Steven Spielberg by a score of $30 to $18.7 in box-office millions. That's no mean feat for a newcomer, but Thurber's lowbrow script and rapid-fire direction—along with a sublime cast of screen comedians—proved to be just what moviegoers were ravenous for: a consistently hilarious, patently formulaic romp in which the underdog owner of Average Joe's Gym (Vince Vaughn) faces foreclosure unless he can raise $50,000 in 30 days. The solution: A dodgeball tournament offering $50K to the winners, in which Vaughn and his nerdy clientele team up against the preening, abhorrently narcissistic owner (Ben Stiller) of Globo Gym, who's threatening a buy-out. That's it for story; any 5-year-old could follow it with brainpower to spare. But Thurber, Vaughn, Stiller, and their well-cast costars (including Stiller's off-screen wife, Christine Taylor) keep the big laughs coming for 96 nonsensical minutes. With spot-on cameos by champion bicyclist Lance Armstrong, David Hasselhoff, Hank Azaria, Chuck Norris, and William Shatner, and a crudely amusing coda for those who watch past the credits, Dodgeball is no masterpiece, but you can bet Spielberg was unexpectedly humbled by its popular appeal. —Jeff Shannon
Doubt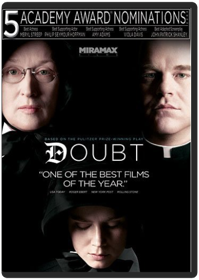 Set in 1964 doubt centers on a nun who confronts a priest after suspecting him of abusing a black student. He denies the charges and much of the plays quick-fire dialogue tackles themes of religion morality and authority. Studio: Buena Vista Home Video Release Date: 04/07/2009 Starring: Meryl Streep Amy Adams Run time: 103 minutes Rating: Pg13 Director: John Patrick Shanley
Down Periscope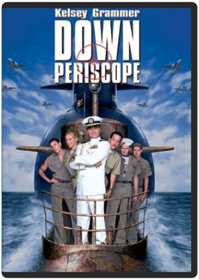 David S. Ward
Kelsey Grammer stars as the captain of a rust-bucket submarine who is fighting for his career by proving his skills in a contest against far more sophisticated ships. Rob Schneider provides comic support as an uptight ensign, and Lauren Holly plays an officer who has to fight her own will-they-accept-me-because-I'm-a-woman anxieties. The film didn't do well at the box office, but it is actually pretty funny, Grammer is enjoyable, and the above-the-water/below-the-water action sequences are as good as any in most submarine films. —Tom Keogh
Dr. Dolittle 2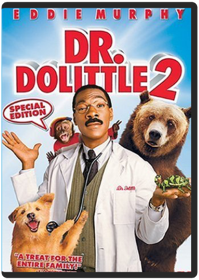 Steve Carr
It's only a marginal improvement, but Dr. Dolittle 2 defies the odds by rising above its popular 1998 predecessor (and once again, let's not confuse these movies with the earlier Rex Harrison musical). Eddie Murphy cakewalks through his title role with the confident professionalism of a comedian who knows when to share the spotlight—especially when he's being upstaged by a bunch of animals who steal all the punch lines. And once again the movie's aimed at a preteen audience, so many of those punch lines involve flatulence, bodily functions, and frequent use of the word butt.

The difference this time: Dr. Dolittle has settled into his talk-to-the-animals routine; his 16-year-old daughter (Raven-Symone) is getting to be a feisty handful (it turns out she's coping with a hereditary gift); and his lawyer wife (Kristen Wilson) is representing him in a trial against corporate villains who want to clear-cut a local forest. Naturally, the local critter mafia (their Don is a beaver... fugeddaboutit!) want Dolittle to fight for their cause, and this involves the successful mating of an endangered bear and a domesticated circus bear who's forgotten all the bear necessities of life in the wild. The bears are voiced by Lisa Kudrow and Steve Zahn, and they almost steal the show, but the whole menagerie (with digitally animated "talking") is equally amusing. Adults might wish that the filmmakers had tried harder to make a truly memorable sequel, but this is a movie for kids, and they're going to love it without quibbling. —Jeff Shannon
DreamWorks Dragons: Gift of the Night Fury / Book of Dragons Double Pack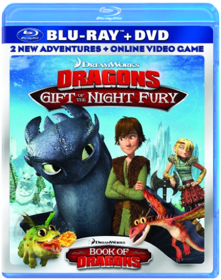 Disc 1:
DreamWorks Dragons: Gift of the Night Fury
- Gobber's Training Secrets
- Deleted Scenes
- Spot the Difference
- Learn How to Draw a Baby Gronckle
- How to Host a Snoggletog Party (DVD-ROM)
- Previews
- World of DreamWorks Animation

Disc 2:
DreamWorks Dragons: Book of Dragons
- Dragon Lair (DVD-ROM)
- Your Book of Dragons
- 3D Land of the Dragons

Dragons Online Video Game

Use your game card to gain exclusive access to this all-new online video game

- Create your own Viking avatar 
- Learn to train dragons 
- Fight epic dragon battles
14 Battle Arenas8 Dragon Lairs4 Legend Games
- Challenge the dragons you loved in the film
- Discover and battle seven never-before-seen dragons
- Earn training and battle badges
Drowning Mona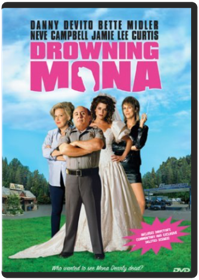 Nick Gomez
After years of driving the town crazy mona dearly drove herself into a river. Now the chief of police finds himself drowning in suspects. The big mystery isnt who would want to see mona dead but who wouldnt. Special features: talent files theatrical trailers interactive menus scene selections and much more. Studio: Sony Pictures Home Ent Release Date: 03/23/2004 Starring: Danny Devito Neve Campbell Run time: 96 minutes Rating: Pg13 Director: Nick Gomez
Eddie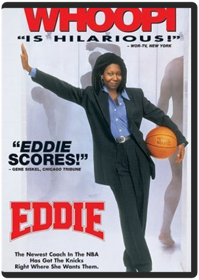 Steve Rash
The newest coach in the nba has got the knicks right where she wants them. Studio: Buena Vista Home Video Release Date: 07/01/2003 Starring: Frank Langella Lisa Ann Walter Run time: 100 minutes Rating: Pg13 Director: Steve Rash
Elf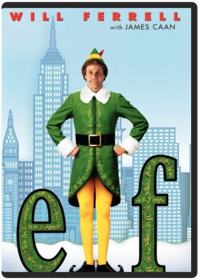 Newhart, Bob
This hilarious film tells the tale of a young orphan child who mistakenly crawls into santas bag of gifts on christmas eve & is transported back to the north pole & raised as an elf. Years later buddy learns hes not really an elf & goes on a journey to new york city to find his true identity. Studio: New Line Home Video Release Date: 09/30/2008 Starring: Will Ferrell Bob Newhart Run time: 95 minutes Rating: Pg
Enchanted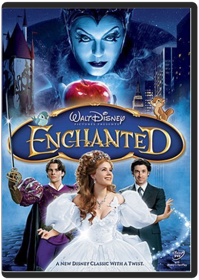 A classic disney fairytale collides with modern-day new york city when a fairytale princess is sent to our world by an evil queen. Soon after her arrival princess giselle begins to change her views on life & love after meeting a handsome lawyer. Can a storybook view of romance survive in the real world? Studio: Buena Vista Home Video Release Date: 12/26/2008 Starring: Amy Adams Susan Sarandon Run time: 107 minutes Rating: Pg
End of Days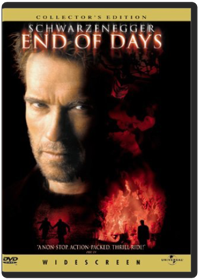 Peter Hyams
When a burned-out former new york city cop named jericho thwarts a hit on a mysterious and foreboding stranger all hell breaks loose. While investigating the crime he finds himself the reluctant saviour of the beautiful and terrified christine york whose destiny involves death the devil and the fate of mankind. Studio: Uni Dist Corp. (mca) Release Date: 05/23/2006 Starring: Arnold Schwarzenegger Kevin Pollak Run time: 122 minutes Rating: R Director: Peter Hyams
Enemy of the State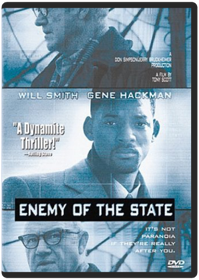 Tony Scott
When successful labor lawyer robert clayton dean has a chance meeting with an old pal he has no idea the trouble hes about to encounter. He later discovers his pal has secretly slipped him a disc containing footage of a hidden political assassination overseen by the senior advisor to the nsa. Studio: Buena Vista Home Video Release Date: 01/12/2007 Starring: Will Smith Gene Hackman Run time: 132 minutes Rating: R Director: Tony Scott
Eragon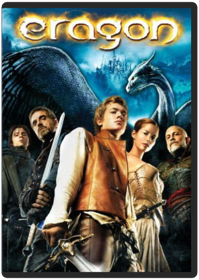 Stefen Fangmeier
While it owes much of its appeal and appearance to the Lord of the Rings trilogy, Eragon can stand on its own as an enjoyable fantasy for younger viewers. Faithfully adapted from the bestselling novel by teenage author Christopher Paolini, this boy-and-his-dragon tale offers clean, fast-paced family entertainment without compromising the darker qualities of Paolini's novel (the first in what is known as the "Inheritance" trilogy). The plot centers on 17-year-old peasant farmboy Eragon (played by appealing newcomer Ed Speleers) who discovers a mysterious blue object that turns out to be an egg that eventually hatches to reveal Saphira, a blue-scaled dragon that quickly grows to full-size. According to prophecy, Eragon is destined to be a dragon-rider like those who once protected a benevolent kingdom, thus reviving an ancient conflict against the army of King Galbatorix (John Malkovich), a former dragon rider who turned to evil, now in alliance with a! dark-magic "Shade" sorcerer named Durza (Robert Carlyle). While the movie serves up familiar fantasy elements and offers little if anything new to fans of the genre (or anyone who's read the books of Anne McCaffrey and Ursula K. Le Guin), it's visually impressive (especially the dragon scenes, with Rachel Weisz providing the telepathic "voice" of Saphira) and full of timeless wisdom, much of it delivered by Eragon's heroic mentor Brom (Jeremy Irons), himself a former dragon rider with memories of past battles and hope for Eragon's future. Add a fair warrior-maiden named Arya (Sienna Guillory) and you've got all the ingredients for a worthwhile (if not particularly original) fantasy that points directly to a sequel. Whether that's a good or a bad thing is up to individual viewers to decide. —Jeff Shannon

Eragon Extras
Christopher Paolini talks to us about his book and film inspirations and makes recommendations for fans of Eragon, click here to view the complete list. Build and customize your very own dragon with "Volksdragon".

Beyond Eragon
Eragon (Inheritance Trilogy, Book 1)
The Eragon Community on Amazon
Eragon Collectibles Stills from Eragon
Escape Plan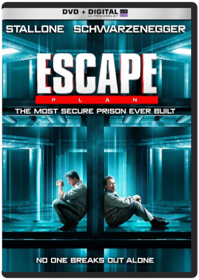 Mickael Hafstrom
The Expendables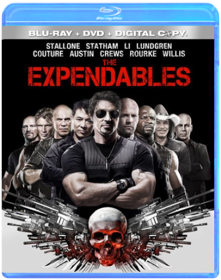 Sylvester Stallone
Sylvester Stallone stars as Barney Ross, leader of The Expendables, a tight-knit team of skilled combat vets turned mercenaries. Hired by a powerful covert operator, the team jets off to a small South American country to overthrow a ruthless dictator. Once there, they find themselves caught in a deadly web of deceit and betrayal. Using every weapon at their disposal, they set out to save the innocent and punish the guilty in this blistering action-packed thriller.
Family Guy Presents Stewie Griffin - The Untold Story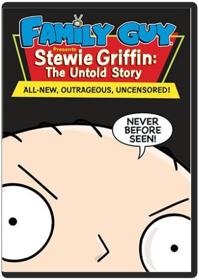 Pete Michels, Peter Shin
Studio: Tcfhe Release Date: 03/06/2007
Fantastic Four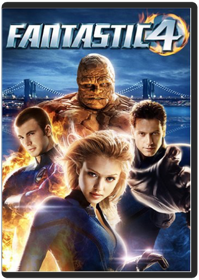 Tim Story
Marvels first family of comic book superheroes takes the world by storm as the longest running comic book series in history comes to the big screen. Mr fantastic invisibile woman human torch & the thing come together to battle the evil doctor doom. Studio: Tcfhe Release Date: 06/10/2008 Starring: Jessica Alba Chris Evans Run time: 105 minutes Rating: Pg13
Fantastic Four - Rise of the Silver Surfer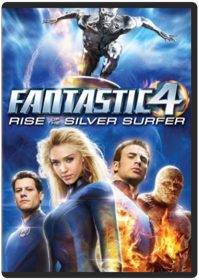 Studio: Tcfhe Release Date: 06/10/2008 Run time: 92 minutes Rating: Pg
Fargo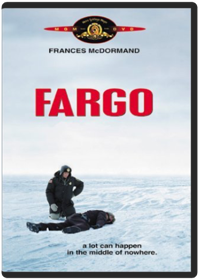 Ethan Coen, Joel Coen
Leave it to the wildly inventive Coen brothers (Joel directs, Ethan produces, they both write) to concoct a fiendishly clever kidnap caper that's simultaneously a comedy of errors, a Midwestern satire, a taut suspense thriller, and a violent tale of criminal misfortune. It all begins when a hapless car salesman (played to perfection by William H. Macy) ineptly orchestrates the kidnapping of his own wife. The plan goes horribly awry in the hands of bumbling bad guys Steve Buscemi and Peter Stormare (one of them being described by a local girl as "kinda funny lookin'" and "not circumcised"), and the pregnant sheriff of Brainerd, Minnesota, (played exquisitely by Frances McDormand in an Oscar-winning role) is suddenly faced with a case of multiple murders. Her investigation is laced with offbeat observations about life in the rural hinterland of Minnesota and North Dakota, and Fargo embraces its local yokels with affectionate humor. At times shocking and hilarious, Fargo is utterly unique and distinctly American, bearing the unmistakable stamp of its inspired creators. —Jeff Shannon
Fast & Furious 6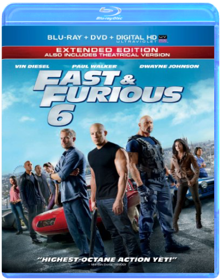 Justin Lin
Vin Diesel, Paul Walker, Dwayne Johnson and Michelle Rodriguez lead a cast of returning all-stars as the global blockbuster franchise built on speed delivers the biggest adrenaline rush yet. Hobbs (Johnson) has been tracking an organization of lethally skilled drivers, whose mastermind (Luke Evans) is aided by the love Dom (Diesel) thought was dead, Letty (Rodriguez). The only way to stop the criminal mercenaries from stealing a top secret weapon is to outmatch them at street level, so Hobbs asks for the help of Dom and his elite team. Payment for the ultimate chase? Full pardons for all of them and a chance to make their families whole again.
The Fast and the Furious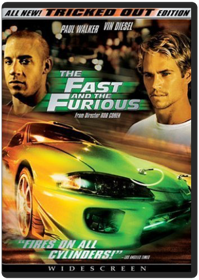 Walker, Paul
Studio: Uni Dist Corp. (mca) Release Date: 02/05/2008 Run time: 107 minutes Rating: Pg13
The Fast and the Furious: Tokyo Drift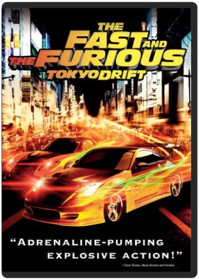 Justin Lin
In order to avoid a jail sentence sean boswell heads to tokyo to live with his military father. In a low-rent section of the city sean gets caught up iin the underground world of drift racing. Studio: Uni Dist Corp. (mca) Release Date: 05/06/2008 Starring: Lucas Black Nikki Griffin Run time: 105 minutes Rating: Pg13
Fast Five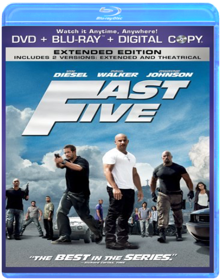 Justin Lin
Get ready for "five times the action, excitement and fun" (Shawn Edwards, FOX-TV) as Vin Diesel and Paul Walker lead a reunion of all-stars from every chapter of the explosive franchise built on speed. Fugitive Dom Toretto (Diesel) partners with former cop Brian O'Conner (Walker) on the opposite side of the law in exotic Rio de Janeiro, Brazil. There they are hunted by a high-powered U.S. strike force led by its toughest Fed (Dwayne Johnson) and an army of corrupt cops working for a ruthless drug kingpin. To gain their freedom and win this ultimate high-stakes race, they must pull off one last job - an insane heist worth $100 million.
Fiddler on the Roof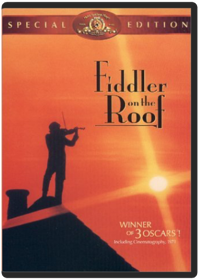 Antony Gibbs, Robert Lawrence, Norman Jewison
This rousing musical, based on the stories of Shalom Aleichem, takes place in pre-revolutionary Russia and centers on the life of Tevye (Topol), a milkman who is trying to keep his family's traditions in place while marrying off his three older daughters. Yet, times are changing and the daughters want to make their own matches, breaking free of many of the constricting customs required of them by Judaism. In the background of these events, Russia is on the brink of revolution and Jews are feeling increasingly unwelcome in their villages. Tevye—who expresses his desire for sameness in the opening number, "Tradition"—is trying to keep everyone, and everything, together. The movie is strongly allegorical—Tevye represents the common man—but it does it dexterously, and the resulting film is a stunning work of art. The music is excellent (it won Oscars for the scoring and the sound), with plenty of familiar songs such as "Sunrise, Sunset" and "If I Were a Rich Man," which you'll be humming long after the movie is over. Isaac Stern's violin—he provides the music for the fiddler on the roof—is hauntingly beautiful. And despite the serious subject matter, the film is quite comedic in parts; it also well deserves the Oscar it won for cinematography. —Jenny Brown
The Fighting Temptations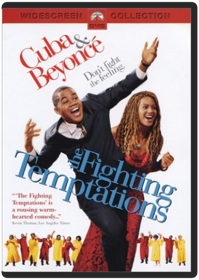 Jonathan Lynn
A romantic comedy about a slick-talking con artist who loses his job and returns to his hometown georgia to collect an inheritance. As stipulated in the will he must recruit a gospel choir and lead it to success before he can cash in. Studio: Paramount Home Video Release Date: 01/16/2007 Starring: Beyonce. Run time: 122 minutes Rating: Pg13
Finding Forrester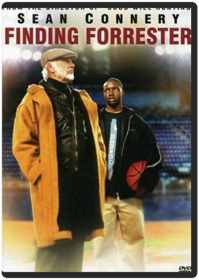 Gus Van Sant
Jamal wallas is a 16-year-old basketball star with a secret passion for writing. William forrester is a famous reclusive novelist who is angry at the world. After an unexpected meeting forrester becomes jamals unlikely mentor and both men learn lessons from each other about the importance of friendship Studio: Sony Pictures Home Ent Release Date: 01/22/2008 Starring: Sean Connery Anna Paquin Run time: 136 minutes Rating: Pg13 Director: Gus Van Sant
Finding Nemo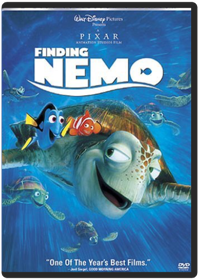 Stanton, Andrew
A delightful undersea world unfolds in Pixar's animated adventure Finding Nemo. When his son Nemo is captured by a scuba-diver, a nervous-nellie clownfish named Marlin (voiced by Albert Brooks) sets off into the vast—and astonishingly detailed—ocean to find him. Along the way he hooks up with a scatterbrained blue tang fish named Dory (Ellen DeGeneres), who's both helpful and a hindrance, sometimes at the same time. Faced with sharks, deep-sea anglers, fields of poisonous jellyfish, sea turtles, pelicans, and much more, Marlin rises above his neuroses in this wonderfully funny and nonstop thrill ride—rarely does more than 10 minutes pass without a sequence destined to become a theme park attraction. Pixar continues its run of impeccable artistic and economic success (their movies include Toy Story, A Bug's Life, Toy Story 2, and Monsters, Inc). Also featuring the voices of Willem Dafoe, Geoffrey Rush, and Allison Janney. —Bret Fetzer
Finding Neverland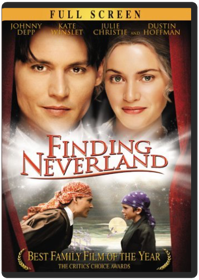 Marc Forster
James barrie a playwright whose latest play was a total flop. Determined to find a new subject for his next play he meets by chance a widow and her 4 boys. His friendship with the family shows james the love and passion for life he has been missing and is the inspiration for his most successful play - peter pan. Studio: Buena Vista Home Video Release Date: 08/08/2006 Starring: Johnny Depp Dustin Hoffman Run time: 101 minutes Rating: Pg
First Knight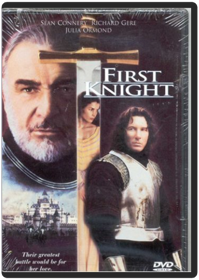 Jerry Zucker
Their greatest battle would be for her love. Richard gere sean connery and julia ormond play the legendary roles of sir lancelot king arthur and queen guinevere in the re-telling of the story of camelot. The glory and romance of king arthurs legend and the undying passions that camelot live forever. Studio: Sony Pictures Home Ent Release Date: 12/21/2004 Starring: Sean Connery Richard Gere Run time: 133 minutes Rating: Pg13 Director: Jerry Zucker
The First Wives Club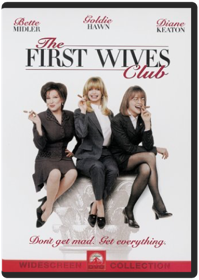 Hugh Wilson
Brenda elise and annie are three well-heeled manhattan women who were college chums. They all helped their husbands build up successful businesses and now theyre reunited by catastrophe. Each has just been dumped by her husband for a young trophy wife they concoct a plan to exact bitter vengeance upon their exes. Studio: Paramount Home Video Release Date: 01/16/2007 Starring: Bette Midler Diane Keaton Run time: 104 minutes Rating: Pg Director: Hugh Wilson
A Fish Called Wanda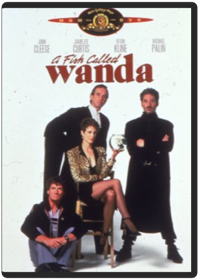 John Cleese
An odd quartet of thieves pull off a jewel heist and the only one who knows the location of the loot is sent to prison. Studio: Tcfhe/mgm Release Date: 01/22/2008 Starring: Jamie Lee Curtis Kevin Kline Run time: 108 minutes Rating: R Director: Charles Crichton
Flushed Away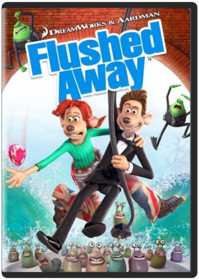 John H. Venzon, Eric Dapkewicz, Henry Anderson, David Bowers, Sam Fell
The story of an uptown rat that gets flushed down the toilet from his penthouse apartment ending in the seewers of london where he has to learn a whole new & different way of life. Studio: Paramount Home Video Release Date: 08/21/2007 Starring: Hugh Jackman Ian Mckellen Run time: 84 minutes Rating: Pg
Freaky Friday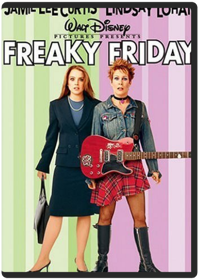 Mark Waters
An overworked mother and her daughter do not get along. When they switch bodies each is forced to adapt to the others life for one freaky friday. Studio: Buena Vista Home Video Release Date: 05/11/2007 Starring: Jamie Lee Curtis Mark Harmon Run time: 98 minutes Rating: Pg
Friday Night Lights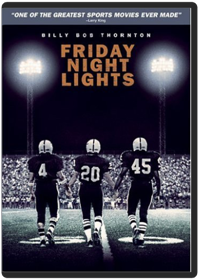 Josh Pate, Peter Berg, Mark Piznarski
A stand-up-&-cheer movie about a courageous high school football teams fight to fulfill their destiny & live their dream. A true story about how one legendary texas town made hope come alive. One of the greatest sports stories ever told is now one of the greatest sports movies. Studio: Uni Dist Corp. (mca) Release Date: 05/22/2007 Starring: Billy Bobo Thornton Lucas Black Run time: 118 minutes Rating: Pg13
From Paris with Love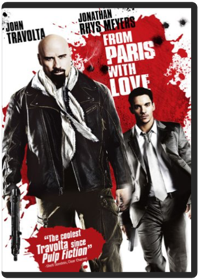 Pierre Morel
James Reece (Jonathan Rhys-Meyers), personal aide to the U.S. Ambassador to France, is secretly moonlighting as a low-level CIA operative. Looking for more action, Reece accepts a job that teams him with wise-cracking special agent Charlie Wax (John Travolta), a trigger-happy loose cannon sent to Paris on a mission of international importance. Now, Reece finds himself on the wildest ride of his life as the new partners pull out all the stops to annihilate the enemy in this explosive, white-knuckle, non-stop thriller.
Frozen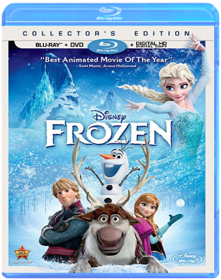 Chris Buck, Jennifer Lee
Fearless optimist Anna teams up with Kristoff in an epic journey, encountering Everest-like conditions, and a hilarious snowman named Olaf in a race to find Anna's sister Elsa, whose icy powers have trapped the kingdom in eternal winter.
G.I. Jane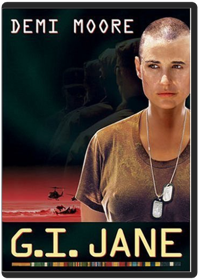 Ridley Scott
Demi moore stars as gutsy lt. Oneil the first woman to endure the brutal tarining of the elite navy seals. No one wants to see her succeed including powerful politicians top military brass or her male navy seal teammates. But a determined lt. Oneil hangs tough with the best of the best. Studio: Buena Vista Home Video Release Date: 06/03/2003 Starring: Demi Moore Vittgo Mortensen Run time: 125 minutes Rating: R Director: Ridley Scott
Gallagher - The Best of Gallagher Volume 1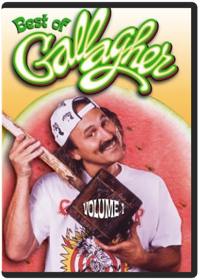 Gallagher - The Best of Gallagher Volume 2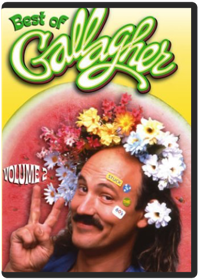 Rich Blankinship, Wayne Orr
The General's Daughter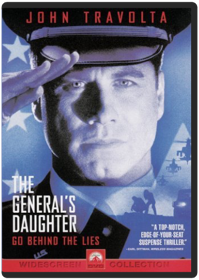 Simon West
A undercover military investigator uncovers a shocking trail of murderous sexual obsession in this electrifying psychological thriller. Special features: director commentary: four deleted scenes including an alternate ending and two romantically charged scenes between john travolta and madeleine stowe & more. Studio: Paramount Home Video Release Date: 03/22/2005 Starring: John Tavolta James Cromwell Run time: 117 minutes Rating: R Director: Simon West
Ghost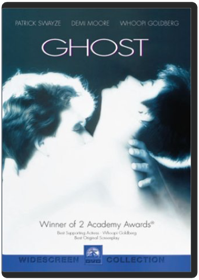 Walter Murch, Jerry Zucker
A love story of a man who is killed and comes back with the help of a spiritual advisor to solve his own murder and protect his lover. Studio: Paramount Home Video Release Date: 01/04/2005 Starring: Patrick Swayze Demi Moore Run time: 126 minutes Rating: Pg13 Director: Jerry Zucker
Gladiator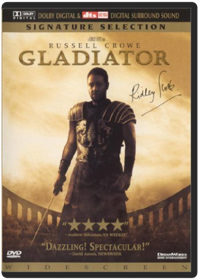 Ridley Scott
A big-budget summer epic with money to burn and a scale worthy of its golden Hollywood predecessors, Ridley Scott's Gladiator is a rousing, grisly, action-packed epic that takes moviemaking back to the Roman Empire via computer-generated visual effects. While not as fluid as the computer work done for, say, Titanic, it's an impressive achievement that will leave you marveling at the glory that was Rome, when you're not marveling at the glory that is Russell Crowe. Starring as the heroic general Maximus, Crowe firmly cements his star status both in terms of screen presence and acting chops, carrying the film on his decidedly non-computer-generated shoulders as he goes from brave general to wounded fugitive to stoic slave to gladiator hero. Gladiator's plot is a whirlwind of faux-Shakespearean machinations of death, betrayal, power plays, and secret identities (with lots of faux-Shakespearean dialogue ladled on to keep the proceedings appropriately "classical"), but it's all briskly shot, edited, and paced with a contemporary sensibility. Even the action scenes, somewhat muted but graphic in terms of implied violence and liberal bloodletting, are shot with a veracity that brings to mind—believe it or not—Saving Private Ryan, even if everyone is wearing a toga. As Crowe's nemesis, the evil emperor Commodus, Joaquin Phoenix chews scenery with authority, whether he's damning Maximus's popularity with the Roman mobs or lusting after his sister Lucilla (beautiful but distant Connie Nielsen); Oliver Reed, in his last role, hits the perfect notes of camp and gravitas as the slave owner who rescues Maximus from death and turns him into a coliseum star. Director Scott's visual flair is abundantly in evidence, with breathtaking shots and beautiful (albeit digital) landscapes, but it's Crowe's star power that will keep you in thrall—he's a true gladiator, worthy of his legendary status. Hail the conquering hero! —Mark Englehart
GREEN HORNET (2011) 3D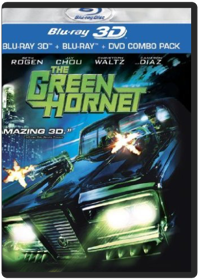 DVD Details * Actor(s): Seth Rogen * Format: Widescreen * Soundtrack: English French * Subtitles: English French * Additional: Closed Captioned Box Set * Rating: PG13 * MSRP: $49.95 * Run Time: 119 Minutes * Release Date: 5 3 2011 * Number of Discs: 3
The Green Mile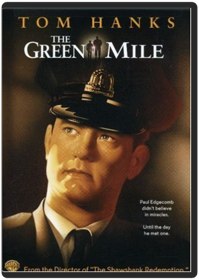 Oscar nomimated best picure adaptation of a Stephen King novel about a gentle giant of a prisoner with supernatural powers who brings a sense of spirit and humanity to his guards and fellow inmates. Oscar award winning actor Tom Hanks heads the cast in this emotionally riveting story.Format: DVD MOVIE Genre: DRAMA UPC: 053939273328 Manufacturer No: C2733
Grumpier Old Men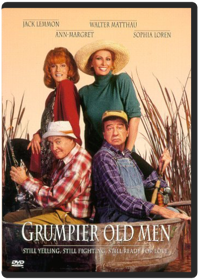 Howard Deutch
Turn the beloved bait shop into a chichi ristorante? this means war. With jack lemmon and walter matthau returning to wage it it also means funny. Studio: Warner Home Video Release Date: 02/03/2004 Starring: Jack Lemmon Ann Margret Run time: 100 minutes Rating: Pg13 Director: Howard Deutch
Grumpy Old Men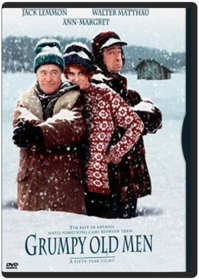 Donald Petrie
A sexy middle-aged widow moves in across the street and adds a lovely new twinkle to the long-standing feud between two eccentric next-door neighbors. Studio: Warner Home Video Release Date: 11/11/2008 Starring: Jack Lemmon Walter Matthau Run time: 104 minutes Rating: Pg13 Director: Donald Petrie
The Guardian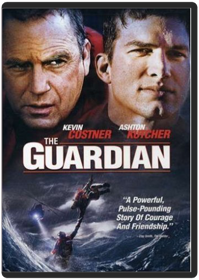 Andrew Davis
Reeling with grief after a mission gone tragically wrong rescue swimmer ben randall is given a mission he doesnt want - training raw recruits. Once there he knocks heads with cocky jake fischer a swimming champ whos more interested in breaking records than saving lives. Studio: Buena Vista Home Video Release Date: 12/26/2008 Starring: Kevin Costner Ashton Kutcher Run time: 136 minutes Rating: Pg13 Director: Andrew Davis
Guess Who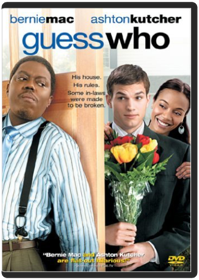 Kevin Rodney Sullivan
Studio: Sony Pictures Home Ent Release Date: 02/20/2007 Run time: 105 minutes Rating: Pg13
Hairspray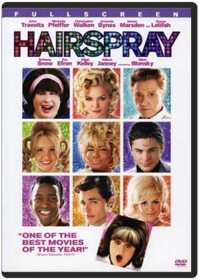 Adam Shankman
Pleasantly plum teenager tracy turnblad teaches 1962 baltimore a thing or two about integration after landing a spot on a local tv dance show. Studio: New Line Home Video Release Date: 11/11/2008 Starring: John Travolta Zac Efron Run time: 117 minutes Rating: Pg Director: Adam Shankman
Hall Pass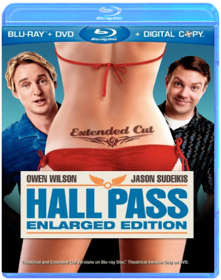 Bobby Farrelly, Peter Farrelly
A MARRIED MAN IS GRANTED THE OPPORTUNITY TO HAVE AN AFFAIR BY HIS WIFE. JOINED IN THE FUN BY HIS BEST PAL, THINGS GET A OUT OF CONTROL WHEN BOTH WIVES START ENGAGING IN EXTRAMARITAL ACTIVITIES AS WELL.
Hannibal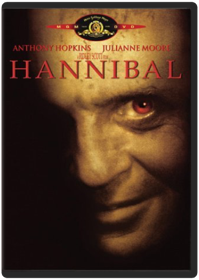 Ridley Scott
Dr. Hannibal lecter escaped from the asylum in baltimore to florence italy where he has become one of the curators of the palazzo vecchio and has learned to stop eating human flesh all the time. But his cover is broken when cop rinaldo pazzi will turn dr. Lecter over for money to mason verger. Studio: Tcfhe/mgm Release Date: 10/16/2007 Starring: Anthony Hopkins Gary Oldman Run time: 131 minutes Rating: R Director: Ridley Scott
The Happening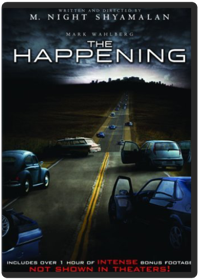 M. Night Shyamalan
A paranoid thriller about a family on the run from a natural crisis that presents a large-scale threat to humanity. Studio: Tcfhe Release Date: 10/07/2008 Starring: Mark Wahlberg John Leguizamo Run time: 91 minutes Rating: R
Harry Potter and the Chamber of Secrets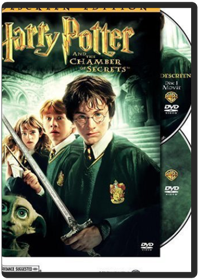 Chris Columbus
First sequels are the true test of an enduring movie franchise, and Harry Potter and the Chamber of Secrets passes with flying colors. Expanding upon the lavish sets, special effects, and grand adventure of Harry Potter and the Sorcerer's Stone, Harry's second year at Hogwarts School of Witchcraft and Wizardry involves a darker, more malevolent tale (parents with younger children beware), beginning with the petrified bodies of several Hogwarts students and magical clues leading Harry (Daniel Radcliffe), Ron (Rupert Grint), and Hermione (Emma Watson) to a 50-year-old mystery in the monster-laden Chamber of Secrets. House elves, squealing mandrakes, giant spiders, and venomous serpents populate this loyal adaptation (by Sorcerer's Stone director Chris Columbus and screenwriter Steve Kloves), and Kenneth Branagh delightfully tops the supreme supporting cast as the vainglorious charlatan Gilderoy Lockhart (be sure to view past the credits for a visual punchline at Lockhart's expense). At 161 minutes, the film suffers from lack of depth and uneven pacing, and John Williams' score mostly reprises established themes. The young, fast-growing cast offers ample compensation, however, as does the late Richard Harris in his final screen appearance as Professor Albus Dumbledore. Brimming with cleverness, wonderment, and big-budget splendor, Chamber honors the legacy of J.K. Rowling's novels. —Jeff Shannon
Harry Potter and the Deathly Hallows, Part 1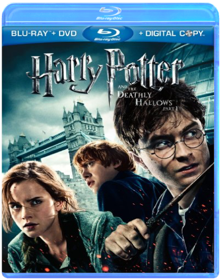 David Yates
Harry, Ron and Hermione set out on their perilous mission to track down and destroy the secret to Voldemort's immortality and destruction – the Horcruxes. On their own and on the run, the three friends must now rely on one another more than ever…but Dark Forces in their midst threaten to tear them apart. Meanwhile the wizarding world has become a dangerous place. The long-feared war has begun and the Dark Lord has seized control of the Ministry of Magic and even Hogwarts, terrorizing and arresting all who might oppose him. The Chosen One has become the hunted one as the Death Eaters search for Harry with orders to bring him to Voldemort…alive.
Harry Potter and the Goblet of Fire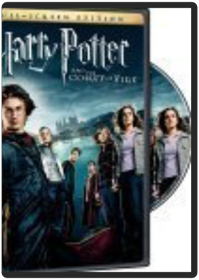 Mike Newell
When harrys name emerges from the goblet of fire he becomes a competitor in a grueling battle among 3 wizarding schools - the triwizard tournament. But since harry never submitted his name for the tournament who did? now harry must confront a deadly dragon fierce water demons & enchanted maze. Studio: Warner Home Video Release Date: 08/19/2008 Starring: Daniel Radcliffe Rupert Grint Run time: 157 minutes Rating: Pg13
Harry Potter and the Order of the Phoenix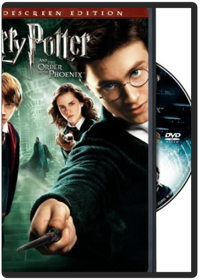 David Yates (II)
Studio: Warner Home Video Release Date: 05/06/2008 Run time: 138 minutes Rating: Pg13
Harry Potter and the Prisoner of Azkaban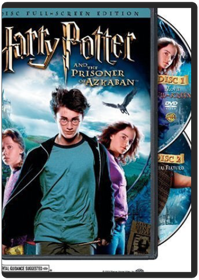 Alfonso Cuarón
Harry & his friends are forced to face escaped prisoner sirius black who poses a great threat to harry. Harry must overcome the soul-sucking dementors outsmart a dangerous werewolf & finally deal with the truth about sirius black & his relationship to harry & his parents. Studio: Warner Home Video Release Date: 11/14/2006 Starring: Daniel Radcliffe Rupert Grint Run time: 142 minutes Rating: Pg
Harry Potter and the Sorcerer's Stone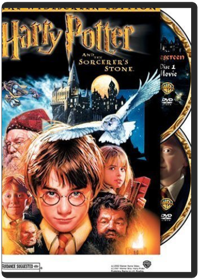 Chris Columbus
Rescued from the outrageous neglect of his aunt and uncle a young boy with a great destiny proves his worth while attending hogwarts school of witchcraft and wizardry. Subtitles in english and spanish self-guided tour of hogwarts new interviews with the director and the producer and much more. Studio: Warner Home Video Release Date: 11/14/2006 Starring: Daniel Radcliffe Emma Watson Run time: 152 minutes Rating: Pg Director: Chris Columbus
The Heat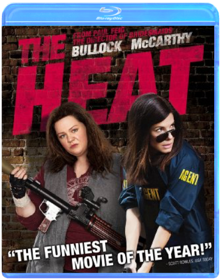 Paul Feig
Oscarr Winner Sandra Bullock* and Oscarr Nominee Melissa McCarthy** team up in this outrageously funny comedy from the director of Bridesmaids, Paul Feig. Uptight FBI Special Agent Sarah Ashburn (Bullock) and foul-mouthed Boston cop Shannon Mullins (McCarthy) couldn't be more incompatible. But when they join forces to bring down a ruthless drug lord, they become the last thing anyone expected...buddies.
Hidden Figures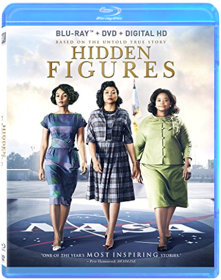 Hidden Figures [Blu-ray] [Blu-ray] [2017] ...
Hitch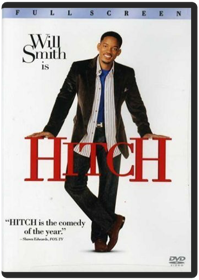 Andy Tennant
Alex hitch hitchens is a true urban myth - a legendary new york city date doctor who for a fee has helped hundreds of men woo the women of their dreams. The ultimate professional bachelor hitch discovers that all of his tried & true tricks of the trade are no match for sara the one woman he truly loves Studio: Sony Pictures Home Ent Release Date: 10/03/2006 Starring: Will Smith Eva Mendes Run time: 120 minutes Rating: Pg13 Director: Andy Tennant
The Hobbit: The Desolation of Smaug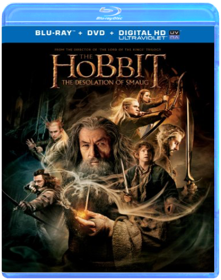 Peter Jackson
Holes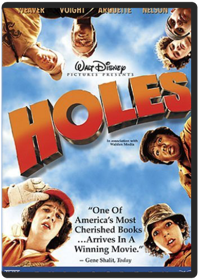 Andrew Davis
A wrongfully convicted boy is sent to a brutal desert detention camp where he joins the job of digging holes for some mysterious reason. Studio: Buena Vista Home Video Release Date: 06/06/2006 Starring: Sigourney Weaver Shia Lebeouf Run time: 117 minutes Rating: Pg Director: Andrew Davis
Hollow Man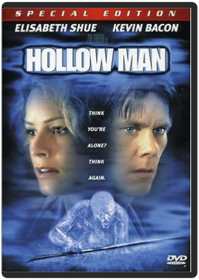 Paul Verhoeven
Kevin bacon and elisabeth shue play former lovers who along with a team of other scientists like themselves discover the secret of invisibility. Bacon volunteers to be the guinea pig but then uses the power to wreak havoc on unsuspecting victims. Studio: Sony Pictures Home Ent Release Date: 12/21/2004 Starring: Kevin Bacon Josh Brolin Run time: 113 minutes Rating: R Director: Paul Verhoeven
Home on the Range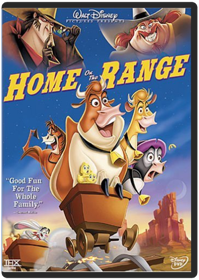 John Sanford (II)
When a greedy outlaw named alameda slim schemes to take possession of the patch of heaven dairy farm 3 determined cows a karate kicking stallion & a colorful corral of critters join forces to save the farm. Studio: Buena Vista Home Video Release Date: 12/26/2008 Starring: Judi Dench Randy Quaid Run time: 76 minutes Rating: Pg
Hoosiers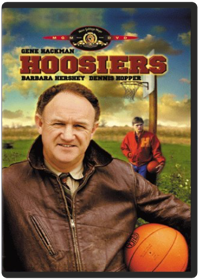 David Anspaugh
Based on the true story of a small-town Indiana team that made the state finals in 1954, this movie chronicles the attempts of a coach with a spotty past, and the town's basketball-loving drunk to lead their high school team to victory.
Horrible Bosses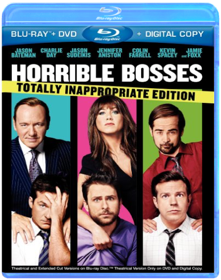 Seth Gordon
For Nick (Jason Bateman), Kurt (Jason Sudeikis) and Dale (Charlie Day), the only thing that would make the daily grind more tolerable would be to grind their intolerable bosses into dust. Quitting is not an option, so, with the benefit of a few too many drinks and some dubious advice from a hustling ex-con, the three friends devise a convoluted and seemingly foolproof plan to rid themselves of their respective employers...permanently. There's only one problem: even the best-laid plans are only as foolproof as the brains behind them.
How To Train Dragon 1+2 Df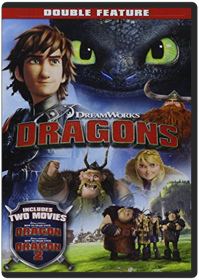 Hudson Hawk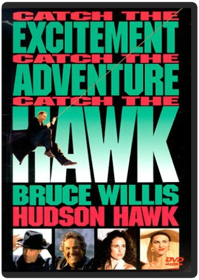 Michael Lehmann
Willis is top cat burglar who wants to go straight in this action-packed comedy adeventure. Studio: Sony Pictures Home Ent Release Date: 02/28/2006 Starring: Bruce Willis Danny Aiello Run time: 95 minutes Rating: R Director: Michael Lehmann
Hugo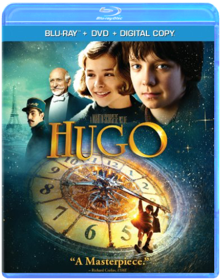 Martin Scorsese
Welcome to a magical world of spectacular adventure! When wily and resourceful Hugo discovers a secret left by his father, he unlocks a mystery and embarks on a quest that will transform those around him and lead to a safe and loving place he can call home. Academy Award®-winning filmmaker Martin Scorsese invites you to experience a thrilling journey that critics are calling "the stuff that dreams are made of." *Peter Travers, Rolling Stone
The Hunger Games: Catching Fire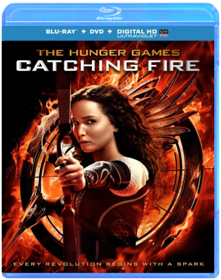 Francis Lawrence
Katniss Everdeen and Peeta Mellark become targets of the Capitol after their victory in the 74th Hunger Games sparks a rebellion in the Districts of Panem.
The Hurricane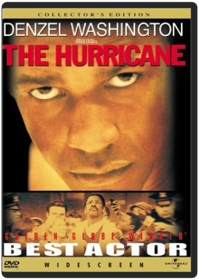 Norman Jewison
Rubin hurricane carter is cut down in the prime of his boxing career and convicted of three murders he did not commit. Sentenced to life in prison carter writes a best-selling autobiography called the sixteenth round which inspires a young man to enlist the help of activists to make carter a free man. Studio: Uni Dist Corp. (mca) Release Date: 03/28/2006 Starring: Denzel Washington Deborah Kara Unger Run time: 146 minutes Rating: R Director: Norman Jewison
I am Sam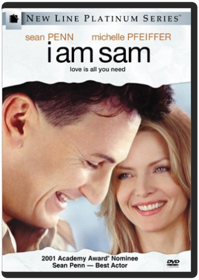 Jessie Nelson
I Am Sam makes you laugh, cry, and recoil all at the same time. Perhaps no other film of recent memory has epitomized the shameless sentimentality of Hollywood as succinctly as director and screenwriter Jessie Nelson's story of a mentally challenged man fighting to retain custody of his 7-year-old daughter. Sam (Sean Penn), who has the mental age of 7, wipes down tables at a Los Angeles Starbucks and takes good care of his daughter Lucy, who was left with him shortly after birth by a homeless woman. Sam has gotten by just fine with a little help from his friends, including his eccentric neighbor (Diane Wiest) and a lovable group of similarly challenged friends, but a series of misunderstandings leaves Sam fighting to get Lucy back from the state. Sam's lawyer, Rita Harrison (Michelle Pfeiffer), is an overly ambitious woman whose life is soon transformed by proximity to Sam's brimming humanity. Sean Penn is, as usual, wholeheartedly committed to his role and turns in an admirable, if overtly affected performance. However, I Am Sam, with all its earnest charm, reaches an emblematic low when Sam, a character apparently devoid of any authentic sentiment, delivers a courtroom speech memorized from Kramer vs. Kramer as the film's finale. —Fionn Meade
I Now Pronounce You Chuck & Larry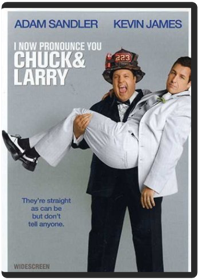 Studio: Uni Dist Corp. (mca) Release Date: 05/06/2008 Run time: 116 minutes Rating: Pg13
I Spy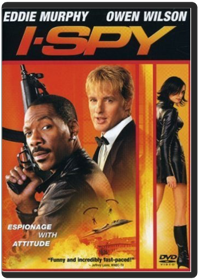 Betty Thomas
When the switchblade the most sophisticated stealth fighter ever created is stolen from the u.S. Government one of the united states top spies is called in to action. What he doesnt expect is to get teamed up with a cocky civilian boxing champion. Studio: Sony Pictures Home Ent Release Date: 12/21/2004 Starring: Eddie Murphy Famke Janssen Run time: 97 minutes Rating: Pg13 Director: Betty Thomas
I, Robot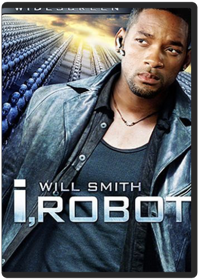 Alex Proyas
As paranoid cop Del Spooner, Will Smith (Independence Day, Men in Black) displays both his trademark quips and some impressive pectoral muscles in I, Robot. Only Spooner suspects that the robots that provide the near future with menial labor are going to turn on mankind—he's just not sure how. When a leading roboticist dies suspiciously, Spooner pursues a trail that may prove his suspicions. Don't expect much of a connection to Isaac Asimov's classic science fiction stories; I, Robot, the action movie, isn't prepared for any ruminations on the significance of artificial intelligence. This likable, efficient movie won't break any new ground, but it does have an idea or two to accompany its jolts and thrills, which puts it ahead of most recent action flicks. Also featuring Bridget Moynahan (The Sum of All Fears), Bruce Greenwood (The Sweet Hereafter), and James Cromwell (Babe, LA Confidential). —Bret Fetzer
Ice Age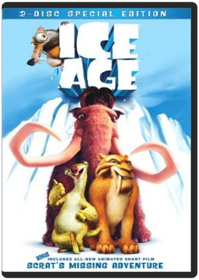 Chris Wedge
Just as A Bug's Life was a computer-animated comedy inspired by Akira Kurosawa's The Seven Samurai, the funny and often enthralling Ice Age is a digital re-imagining of the Western Three Godfathers. The heroes of this unofficial remake (set 20,000 years ago, during the titular Paleolithic era) are a taciturn mastodon named Manfred (voiced by Ray Romano), an annoying sloth named Sid (John Leguizamo), and a duplicitous saber-toothed tiger, Diego (Denis Leary). The unlikely team encounters a dying, human mother who relinquishes her chirpy toddler to the care of these critters. Hoping, against all odds, to return the little guy to his migrating tribe, Manfred and his associates need to establish trust among themselves, not an easy thing in a harsh world of predators, prey, and pushy glaciers. Audiences that have become accustomed to the rounded, polished, storybook look of Pixar's house brand of computer animation (Monsters, Inc.) will find the blunt edges and chilly brilliance of Ice Age—evoking the harsh, dangerous environment of a frozen world—a wholly different, and equally pleasing, trip. Recommended for ages 4 and up. —Tom Keogh
Identity Thief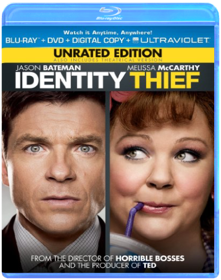 Seth Gordon
Jason Bateman (Horrible Bosses) and Melissa McCarthy (Bridesmaids) lead an all-star cast in this hilarious blockbuster hit. Unlimited funds have allowed Diana (McCarthy) to live it up on the outskirts of Orlando. There's only one glitch: she's financing her shopping sprees with an ID stolen from Sandy Patterson (Bateman), an accounts rep who lives halfway across the U.S. With only one week to hunt down the con artist before his world implodes, the real Sandy Patterson is forced to extreme measures to clear his name. From the director of Horrible Bosses and the producer of Ted, critics are calling Identity Thief "smart, funny and surprisingly touching" - Rafer Guzman, Newsday.
The Incredibles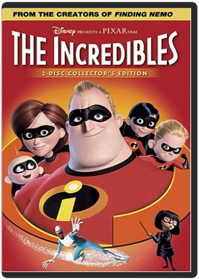 Bob parr and his wife used to be among the worlds greatest crime fighters. 15 years later they are living normal suburban lives with civilian identities. Bob gets his chance to get back into action with a top-secret assignment. He soon discovers it will take a super family effort to save the world. Studio: Buena Vista Home Video Release Date: 05/16/2008 Starring: Voices Of Craig T Nelson Samuel L Jackson Run time: 115 minutes Rating: Pg
Indiana Jones and the Kingdom of the Crystal Skull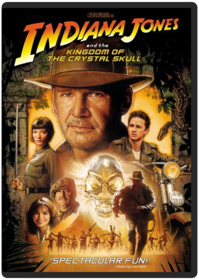 Michael Kahn, Steven Spielberg
Studio: Paramount Home Video Release Date: 10/14/2008 Run time: 122 minutes Rating: Pg13
Indiana Jones and the Last Crusade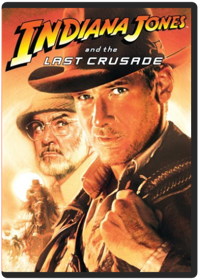 The third episode in Steven Spielberg's rousing Indiana Jones saga, this film recaptures the best elements of Raiders of the Lost Ark while exploring new territory with wonderfully satisfying results. Indy is back battling the Nazis, who have launched an expedition to uncover the whereabouts of the Holy Grail. And it's not just Indy this time—his father (played with great acerbic wit by Sean Connery, the perfect choice) is also involved in the hunt. Spielberg excels at the kind of extended action sequences that top themselves with virtually every frame; the best one here involves Indy trying to stop a Nazi tank from the outside while his father is being held within. For good measure, Spielberg reveals (among other things) how Indy got his hat, the scar on his chin, and his nickname (in a prologue that features River Phoenix as the young Indiana). —Marshall Fine
Indiana Jones and the Raiders of the Lost Ark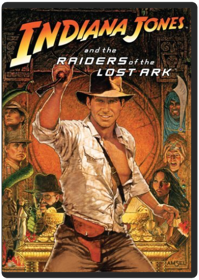 It's said that the original is the greatest, and there can be no more vivid proof than Raiders of the Lost Ark, the first and indisputably best of the initial three Indiana Jones adventures cooked up by the dream team of Steven Spielberg and George Lucas. Expectations were high for this 1981 collaboration between the two men, who essentially invented the box office blockbuster with `70s efforts like Jaws and Star Wars, and Spielberg (who directed) and Lucas (who co-wrote the story and executive produced) didn't disappoint. This wildly entertaining film has it all: non-stop action, exotic locations, grand spectacle, a hero for the ages, despicable villains, a beautiful love interest, humor, horror… not to mention lots of snakes. And along with all the bits that are so familiar by now—Indy (Harrison Ford) running from the giant boulder in a cave, using his pistol instead of his trusty whip to take out a scimitar-wielding bad guy, facing off with a hissing cobra, and on and on—there's real resonance in a potent storyline that brings together a profound religious-archaeological icon (the Ark of the Covenant, nothing less than "a radio for speaking to God") and the 20th century's most infamous criminals (the Nazis). Now that's entertainment. —Sam Graham
Indiana Jones and the Temple of Doom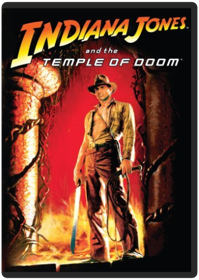 Stany de Silva
It's hard to imagine that a film with worldwide box office receipts topping $300 million worldwide could be labeled a disappointment, but some moviegoers considered Indiana Jones and the Temple of Doom, the second installment in Steven Spielberg and George Lucas' 1980s adventure trilogy, to be just that. That doesn't mean it's a bad effort; any collaboration between these two cinema giants (Spielberg directed, while Lucas provided the story and was executive producer) is bound to have more than its share of terrific moments, and Temple of Doom is no exception. But in exchanging the very real threat of Nazi Germany for the cartoonish Thuggee cult, it loses some of the heft of its predecessor (Raiders of the Lost Ark); on the other hand, it's also the darkest and most disturbing of the three films, what with multiple scenes of children enslaved, a heart pulled out of a man's chest, and the immolation of a sacrificial victim, which makes it less fun than either Raiders or The Last Crusade, notwithstanding a couple of riotous chase scenes and impressively grand sets. Many fans were also less than thrilled with the new love interest, a spoiled, querulous nightclub singer portrayed by Kate Capshaw, but a cute kid sidekick ("Short Round," played by Ke Huy Quan) and, of course, the ever-reliable Harrison Ford as the cynical-but-swashbuckling hero more than make up for that character's shortcomings.

A six-minute introduction by Lucas and Spielberg is the prime special feature, with both men candidly addressing the film's good and bad points (Lucas points out that the second Star Wars film, The Empire Strikes Back, was also the darkest of the original three; as for Spielberg, the fact that the leading lady would soon become his wife was the best part of the whole trip). Also good are "The Creepy Crawlies," a mini-doc about the thousands of snakes, bugs, rats and other scary critters that populate the trilogy, and "Travels with Indy," a look at some of the films' cool locations. Storyboards and a photo gallery are included as well. —Sam Graham
Iron Man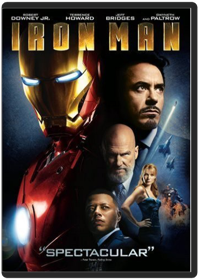 13.5x20 New Mini One Sheet Movie Poster
Iron Man 2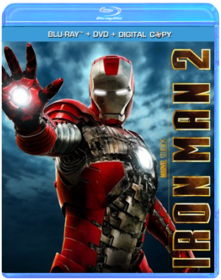 Jon Favreau
Get the ultimate Iron Man 2 experience with this special edition loaded with bonus features that take you inside the suit, plus a digital copy of the film that you can watch anywhere, anytime! Now that Tony Stark's superhero secret is revealed to the world, he must once again suit up in order to face his most dangerous enemy yet – but not without a few new allies of his own!
The Island of Dr. Moreau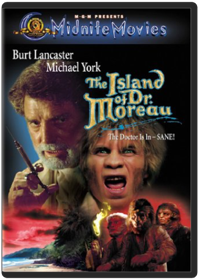 Don Taylor
The Island of Doctor Moreau is a remake of 1932's Island of Lost Souls and, of course, an adaptation of H.G. Wells's classic tale of the dangers of playing God. Shipwreck victim Andrew (Michael York) washes up on a tropical island and is taken in by Dr. Moreau (Burt Lancaster), who lords over a compound staffed by some distinctly odd-looking servants. Also along for the ride are the mysteriously beautiful Maria, menacing shadows in the jungle, and lots and lots of cages in the House of Pain. While not as eerily creepy as its predecessor, The Island of Doctor Moreau has some fun makeup tricks and a good tiger fight or two, not to mention a thorough discussion of legal nuance by the island's "natives" ("What is the law?" "Not to walk on all fours!"). Definitely a fine afternoon's entertainment. Remade in 1996 with Marlon Brando. —Ali Davis
The Italian Job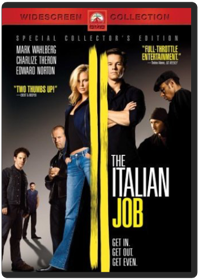 F. Gary Gray
After a master thief loses his heist in a double-cross he & his team set out to re-steal the loot by creating the largest traffic jam in la history. Studio: Paramount Home Video Release Date: 05/23/2006 Starring: Mark Wahlberg Donald Sutherland Run time: 111 minutes Rating: Pg13 Director: F Gary Gray
Jimmy Neutron - Boy Genius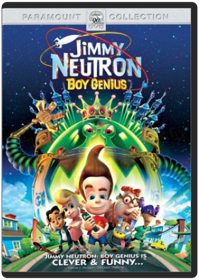 Paulsen, Rob, John A. Davis
A boy genius in the making must come to the rescue when the towns parents are kidnapped by alien invaders planning to take over the planet. Studio: Paramount Home Video Release Date: 08/22/2006 Starring: Debi Derryberry Patrick Stewart Run time: 82 minutes Rating: G Director: John A. Davis
Joan of Arc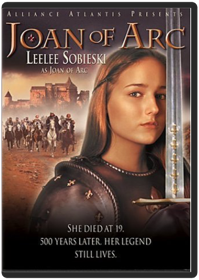 Christian Duguay
The heroic story of a 19-year-old woman whose saintly visions lead her to unite france against its english invaders. Five hundred years later she is burned at the stake for heresy she is declared a saint and revered by the country she saved. Features: cast and crew production notes and more. Studio: Lions Gate Home Ent. Release Date: 03/08/2005 Starring: Leelee Sobieski Chad Willet Run time: 140 minutes Rating: Nr Director: Christian Duguay
John Q.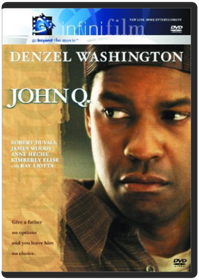 Nick Cassavetes
A down-on-his-luck father whose insurance wont cover his sons heart transplant takes the hospitals emergency room hostage until the doctors agree to perform the operation. Special features: deleted/alternate scenes with optional director commentary: theatrical trailer and much more. Studio: New Line Home Video Release Date: 02/14/2006 Starring: Denzel Washington James Woods Run time: 112 minutes Rating: Pg13 Director: Nick Cassavetes
Just Cause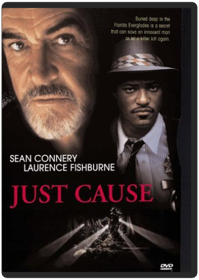 Arne Glimcher
A harvard law professor reopens a florida murder case and is caught in a quicksand pit of violence and deception. Features: scene access. Studio: Warner Home Video Release Date: 11/13/2007 Starring: Sean Connery Blair Underwood Run time: 102 minutes Rating: R Director: Arne Glimcher
The Karate Kid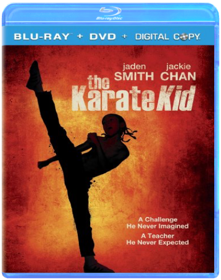 Harald Zwart
Studio: Sony Pictures Home Ent Release Date: 10/05/2010 Run time: 104 minutes Rating: R
Keeping the Faith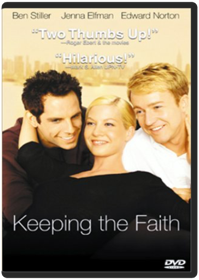 Keeping the Faith, Edward Norton's directorial debut, centers on Jake (Ben Stiller) and Brian (Norton), a rabbi and a priest who've been best friends since childhood. Both find their callings and grow into strong spiritual leaders for their community. The clever and occasionally slapstick comedy as Jake and Ben find their places in the religious community is precisely timed, and the film begins with a bang. Yet when childhood friend Anna (Jenna Elfman)—the perfect woman, a cross between "Jonny Quest and Tatum O'Neal"—finds them after all these years, both men fall for the stunning woman who is married to her career and her vibrating cell phone. But what starts as the making of a great joke (of course, the priest is sworn to celibacy and there's not much of a market for a rabbi married to a gentile) turns into a somewhat mawkish romance with mixed messages about the meaning of faith and the power of love. When Anna and Jake secretly begin a tryst, "just for fun," they of course fall in love, which is where the movie begins to unravel, as Anna is oblivious to the turmoil Jake might be feeling in having to choose between his faith and her. Jake turns into a total schmuck, Brian into a drunken idiot, and every secondary character becomes a clichéd stereotype, right down to the yentas in the synagogue and the kindly mentor (director Milos Forman) who guides Brian. However, despite the muck, Norton is surprisingly sympathetic and Elfman is an adorable heroine who helps bring some shining, fun moments to a mediocre film. —Jenny Brown
Kindergarten Cop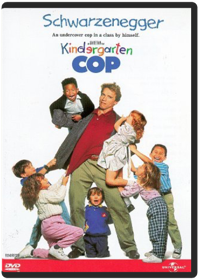 Ivan Reitman
Arnold Schwarzenegger made a successful transition to comedy with this 1990 box-office hit directed by Ivan Reitman. Arnold plays an undercover cop whose attempt to locate a little boy and his mother leads him to a small-town kindergarten class, where he poses as a teacher while continuing his investigation. He's also trying to catch a vicious drug dealer (Richard Tyson), whose ex-wife and son are the pair that Arnold's trying to rescue from impending danger. The scenes featuring Arnold and a classroom full of kindergartners are a real hoot, and Pamela Reed offers enjoyable support as Schwarzenegger's police partner, while Penelope Ann Miller (as another teacher) provides a low-key romantic interest and Carroll Baker steals her scenes as the villain's domineering mother. These familiar elements combine to make this a surprisingly lively and entertaining comedy-thriller, but parents are advised to heed the PG-13 rating: there are a lot of funny kids in the movie, but it's still a police thriller, with a violent climax that's not suitable for young viewers. —Jeff Shannon
Kingdom Come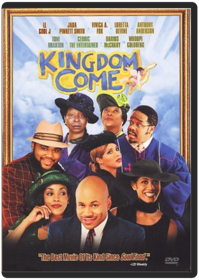 Doug McHenry
Whoopi Goldberg and LL Cool J lead a strong cast in Kingdom Come, one of those the-whole-family-comes-together comedy-dramas that celebrate the transcendent power of love. When the surly patriarch of the family dies, relatives descend upon his widow (Goldberg): his recovering alcoholic son Ray (Cool J) and his wife Lucille (Vivica Fox from Independence Day), who have been unsuccessfully trying to get pregnant; the incompetent other son Junior (Anthony Anderson, Big Momma's House) and his jealous wife Charisse (Jada Pinkett Smith) and their three rambunctious boys; the over-religious sister (Loretta Devine) and her shiftless son; and assorted other eccentric characters who generally turn the reception and funeral into a series of squabbling indignities—the kids even wrap the hearse in toilet paper. The movie's script is modest at best and loaded with forced plot points—to no one's surprise, all problems are resolved in an orgy of forgiveness—but the cast handles the material with sincerity and grace. Goldberg rises to the top as the stoic Mama Rae, lacing her bland lines with a dry and biting wit. Cedric the Entertainer (The Original Kings of Comedy) and singer Toni Braxton round out the cast. —Bret Fetzer
Lara Croft - Tomb Raider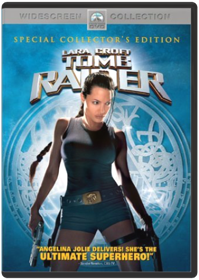 Simon West
A member of a rich british aristocratic family lara croft is a tomb raider who enjoys collecting ancient artifacts from ruins of temples cities etc. Worldwide and doesnt mind going through death-defying dangers to get them. She is skilled in hand-to-hand combat weapons training and foreign languages. Studio: Paramount Home Video Release Date: 02/13/2007 Starring: Angelina Jolie Jon Voight Run time: 100 minutes Rating: Pg13 Director: Simon West
The Last Airbender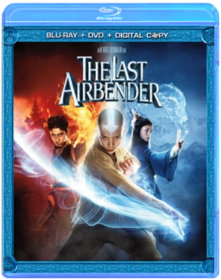 M. Night Shyamalan
Experience the thrilling live-action adventure based on the hit Nickelodeon series Avatar: The Last Airbender. Join Aang, an extraordinary boy with incredible "bending" powers, as he journeys through an exotic land filled with magical creatures and powerful friends. As the Avatar, he is the only one who can end the age-old conflict between the four nations: Air, Water, Earth and Fire. An inspirational journey, The Last Airbender is exciting entertainment for the entire family!
Last Holiday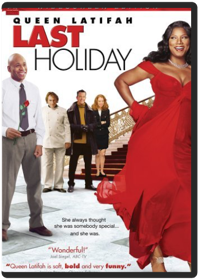 Discover what happens when a woman finds out that her days are numbered. She throws caution to the wind to embark on a lifetime of fun in just a few weeks. Studio: Paramount Home Video Release Date: 08/21/2007 Starring: Queen Latifah Timothy Hutton Run time: 111 minutes Rating: Pg13
The Last Samurai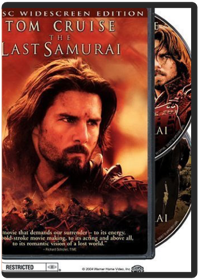 Edward Zwick
An american military advisor embraces the samurai culture he was hired to destroy after he is captured in battle. Studio: Warner Home Video Release Date: 05/15/2007 Starring: Tom Cruise William Atherton Run time: 154 minutes Rating: R Director: Edward Zwick
Legally Blonde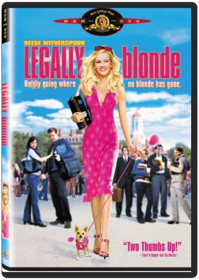 Robert Luketic
When her boyfriend ditches her simply because shes too blonde a beautiful fashion major vows to do anything to get him back even it means going to law school. Studio: Tcfhe/mgm Release Date: 08/24/2001 Starring: Reese Witherspoon Selma Blair Run time: 96 minutes Rating: Pg13 Director: Robert Luketic
The Legend of Zorro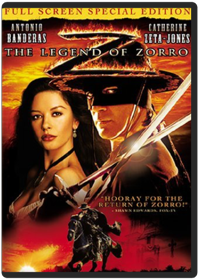 Martin Campbell
Having spent the last 10 years fighting injustice & cruelty alejandro de la vega is now facing his greatest challenge: his loving wife elena has filed for divorce & taken up with count armand who is behind a terrorist plot to destroy the u.S. Zorro has to try & save 2 unions before its too late! Studio: Sony Pictures Home Ent Release Date: 06/26/2007 Starring: Antonio Banderas Rufus Sewell Run time: 129 minutes Rating: Pg
Lemony Snicket's A Series of Unfortunate Events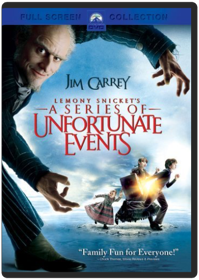 Brad Silberling
After violet klaus & sunny baudelaires parents perish in a terrible fire they are placed in the care of their uncle count olaf an evil fiend who is plotting to kill them & seize their fortune. Studio: Paramount Home Video Release Date: 01/16/2007 Starring: Jim Carrey Meryl Streep Run time: 107 minutes Rating: Pg13
Lethal Weapon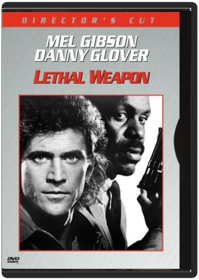 Stuart Baird, Richard Donner
A cop on the edge is assigned a new partner a laid back methodical guy. Together they create an unstoppable team when they go after drug dealers. Special features: brand-new dolby digital 5.1 remix original theatrical trailer and expanded motion menu. Subtitles in english french and spanish. Studio: Warner Home Video Release Date: 04/05/2005 Starring: Mel Gibson Danny Glover Run time: 117 minutes Rating: R Director: Richard Donner
Lethal Weapon 2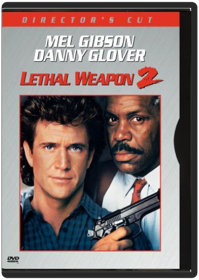 Richard Donner
The series formula started to kick in with this immediate sequel to Lethal Weapon, but that doesn't necessarily make it a weak movie. Joe Pesci joins the fold, Richard Donner directs again, and Mel Gibson and Danny Glover return as LAPD partners, their relationship smoother now that Gibson's character has recovered from his maddening grief over his wife's death. But the reckless Mel and cautious Danny equation, good for a million laughs, settles into place in this story involving a South African smuggler and a new girlfriend (Patsy Kensit) for Gibson. The movie is hardly comfy, though. The last act gets nasty, and a climactic fight between Gibson (who gets the worst of it) and some high-kicking villain is ugly. —Tom Keogh
Lethal Weapon 3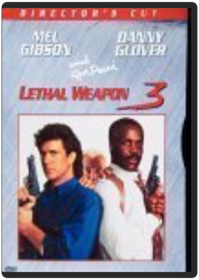 Richard Donner
The unconventional cops are back in this explosive sequel to take on corrupt police officers supplying confiscated weapons to gangs. Special features: brand-new dolby digital 5.1 remix original theatrical trailer and expanded motion menu. Subtitles in english french and spanish. Studio: Warner Home Video Release Date: 05/31/2005 Starring: Mel Gibson Joe Pesci Run time: 117 minutes Rating: R Director: Richard Donner
Lethal Weapon 4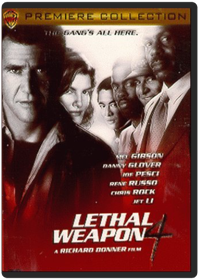 Richard Donner
Mel gibson and danny glover reteam as riggs and murtaugh the buddy cops whose work routine is anything but routine in a flat-out all-out crowd pleaser that includes returning favorites joe pesci and rene russo plus hot comic chris rock and international action sensation jet li. Studio: Warner Home Video Release Date: 11/11/2008 Starring: Mel Gibson Joe Pesci Run time: 127 minutes Rating: R Director: Richard Donner
Liar Liar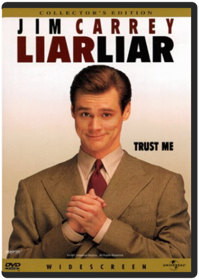 Don Zimmerman, Tom Shadyac
Jim Carrey is back in top form after his disastrous outing in The Cable Guy. As a lawyer who becomes physically unable to tell a lie for 24 hours after his son makes a magical birthday wish, Carrey learns a few brutal truths about the real meaning of life. There is very little plot, but Carrey's rubbery contortions and slapstick trickery provide just enough humor to keep you interested in this breezy bit of escapism. Not aided in this film by pets or animation, Carrey manages to do amazing and unique things with very simple props. He is also more in control of his acting than before. He is still over the top, but remains believable in some of the lower-energy scenes. An added plus is that the comedy is not as coarse as we've come to expect from him. —Rochelle O'Gorman
The Lion King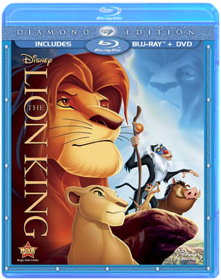 Roger Allers, Rob Minkoff
The wait is over. For the first time ever, experience the majesty of Disney's epic animated masterpiece as it roars off the screen and into your living room on Blu-ray and Blu-ray 3D. With a spectacular digital picture, spine-tingling high definition sound and immersive bonus features—you will feel the love for this critically acclaimed and universally beloved classic like never before.

Embark on an extraordinary coming-of-age adventure as Simba, a lion cub who cannot wait to be king, searches for his destiny in the great "Circle of Life." You will be thrilled by the breathtaking animation, unforgettable Academy Award®–winning music (1994: Best Original Score; Best Song, "Can You Feel The Love Tonight") and timeless story. The king of all animated films reigns on Disney Blu-ray 3D—magic in a new dimension.
The Lion King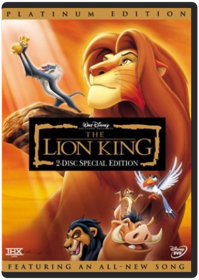 Rob Minkoff, Roger Allers
Not an ideal choice for younger kids, this hip and violent animated feature from Disney was nevertheless a huge smash in theaters and on video, and it continues to enjoy life in an acclaimed Broadway production. The story finds a lion cub, son of a king, sent into exile after his father is sabotaged by a rivalrous uncle. The little hero finds his way into the "circle of life" with some new friends and eventually comes back to reclaim his proper place. Characters are very strong, vocal performances by the likes of Jeremy Irons, Nathan Lane, and Whoopi Goldberg are terrific, the jokes are aimed as much (if not more) at adults than kids, the animation is sometimes breathtaking, and the music is more palatable than in many Disney features. But be cautious: this is too intense for the Rugrat crowd. —Tom Keogh

How good-looking is the DVD restoration of Disney's popular animated film? Take a look at the serviceable but dull film clips incorporated in the plethora of extras and compare them to the vivid gorgeousness of the film presentation. This "special edition" also adds a 90-second song ("Morning Report") that originated in the lavish stage musical. To Disney's credit, the original theatrical version is also included, both restored and featuring two 5.1 soundtracks: Dolby Digital and a new Disney Enhanced Home Theater Mix, which does sound brighter. As with the Disney Platinum line, everything is thrown into the discs, except an outsider's voice (the rah-rahs of Disney grow tiresome at times). The excellent commentary from the directors and producer, originally on the laser disc, is hidden under the audio set-up menu.

The second disc is organized by 20-minute-ish "journeys" tackling the elements of story, music, et cetera, including good background on the awkward Shakespearean origins at Disney where it was referred as "Bamlet." The most interesting journey follows the landmark stage production, and the kids should be transfixed by shots of the real African wildlife in the animal journey. Three deleted segments are real curios, including an opening lyric for "Hakuna Matata." Most set-top DVD games are usually pretty thin (DVD-ROM is where it's at), but the Safari game is an exception—the kids should love the roaring animals (in 5.1 Surround, no less). One serious demerit goes to the needless and complicated second navigation system that is listed by continent, but just shows the same features reordered. —Doug Thomas
Little Miss Sunshine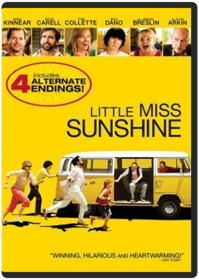 Valerie Faris, Jonathan Dayton
A family determined to get their young daughter into the finals of a beauty pageant take a cross-country trip in their vw bus. Studio: Tcfhe Release Date: 02/05/2008 Starring: Greg Kinnear Alan Arkin Run time: 101 minutes Rating: R
The Little Shop of Horrors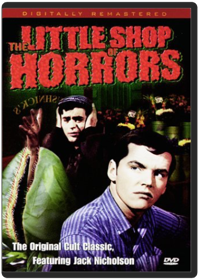 Marshall Neilan Jr., Roger Corman
Hilarious, cheapie black comedy from 1960 that may be the best film by B-picture master Roger Corman, other than Bucket of Blood, made about the same time with the same writer, Charles Griffith. Seymour (Jonathan Haze) is an assistant in a skid-row flower shop who's on the point of losing his job when the unusual plant he's developed turns the store into a major attraction. The only problem is that the plant needs human blood to live, all the while crying, "Feed me! FEED ME!" Luckily, Seymour causes a series of inadvertent deaths that more than make up for the food shortage. Jack Nicholson provides a comic sidebar as a nutjob masochist visiting a dentist's office. Giggling and wild-eyed from the same impulse that might lead others to read scandal sheets, he can be seen in the dentist's waiting room reading aloud from Pain magazine. Famous for having the shortest shooting schedule on record (two days and a night), The Little Shop of Horrors spawned an off-Broadway musical that was in turn made into a successful film in 1986, starring Rick Moranis and Steve Martin. It was in just this quick-shoot atmosphere that Corman nurtured the careers of many of America's most celebrated film directors; this little shop of honors included Francis Ford Coppola, Peter Bogdanovich, Martin Scorsese, and Jonathan Demme. The DVD has optional Japanese subtitles, very generous bios of the stars and filmmakers, and a clean, crisp transfer. —Jim Gay
Little Shop of Horrors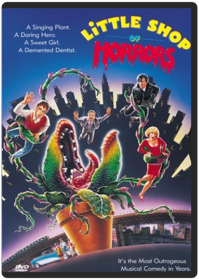 Frank Oz
The owner of a man-eating plant tries to curb its appetite in this delicious musical comedy. Levi stubbs is the singing voice of audrey 2 the plant. Special features: two original theatrical trailer and two tv spots subtitles in english french and spanish production notes and much more. Studio: Warner Home Video Release Date: 09/26/2006 Starring: Rick Moranis Ellen Greene Run time: 94 minutes Rating: Pg13 Director: Frank Oz
Live Free or Die Hard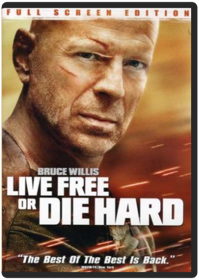 John mcclane takes on an internet based organization who is systematically shutting down the united states. Studio: Tcfhe Release Date: 10/14/2008 Starring: Bruce Willis Run time: 130 minutes Rating: Pg13 Director: Len Wiseman
The Long Walk Home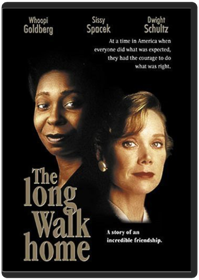 Richard Pearce
This underrated 1990 film directed by Richard Pearce (Country, Leap of Faith) features exceptionally nuanced performances by both Sissy Spacek (Coal Miner's Daughter) and Whoopi Goldberg (Ghost) in a story set against the backdrop of the emerging civil rights movement of the 1950s South. Spacek plays a Southern socialite who becomes gradually enlightened by the plight of her housekeeper, played by Whoopi Goldberg, as she struggles to raise her family amid the increasing turmoil, prejudice, and violence around her. A well-done treatment of an important period of American history, The Long Walk Home is an effective and accurate period drama. It is also an opportunity to see fine, understated performances by two very popular actresses in an earnest and socially conscious setting. —Robert Lane
The Long, Long Trailer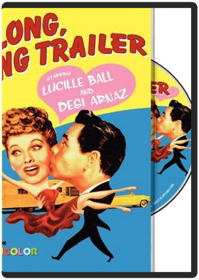 Dave O'Brien, Tex Avery, Vincente Minnelli
Lucille Ball and Desi Arnaz live slaphappily ever after as newlyweds honeymooning in The Long, Long Trailer, breezily directed by Vincente Minnelli. They quickly find that the interior of a moving trailer is ideal for tossing a Caesar salad - and everything else. That backing up their 40-foot, three-ton home is only a little more difficult than threading a needle wearing boxing gloves. And that trailer-park folks are neighborly sorts who turn the lovebirds' rig into the wrong, wrong trailer by crashing the wedding night. Co-starring comedy pros Marjorie Main and Keenan Wynn (Ball's frequent co-star in her MGM days), this smash was filmed at the height of the I Love Lucy craze and is packed with the inventive sight gags and physical humor that made the series a TV landmark. If you like the Trailer, you're going to love the movie!
The Lord of the Rings - The Fellowship of the Ring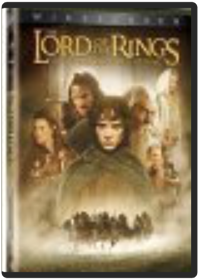 In a small village in the shire a young hobbit named frodo has been entrusted with an ancient ring. Now he must embark on an epic quest to the cracks of doom in order to destroy it. Studio: New Line Home Video Release Date: 01/16/2007 Starring: Sean Astin Orlando Bloom Run time: 178 minutes Rating: Pg13 Director: Peter Jackson
The Lord of the Rings - The Return of the King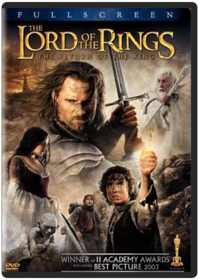 In the final film of the trilogy frodo makes his way through the darkness to mount doom to destroy the one ring whole aragon learns of his destiny & the others prepare for a battle that will decide the fate of all. Studio: New Line Home Video Release Date: 01/16/2007 Starring: Elijah Wood Ian Mckellan Run time: 200 minutes Rating: Pg13
The Lord of the Rings - The Two Towers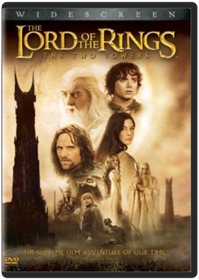 McKellen, Ian, Mortensen, Viggo, Wood, Elijah
The Lord of the Rings: The Two Towers is a seamless continuation of Peter Jackson's epic fantasy based on the works of J.R.R. Tolkien. After the breaking of the Fellowship, Frodo (Elijah Wood) and Sam (Sean Astin) journey to Mordor to destroy the One Ring of Power with the creature Gollum as their guide. Meanwhile, Aragorn (Viggo Mortensen), Legolas (Orlando Bloom), and Gimli (John Rhys-Davies) join in the defense of the people of Rohan, who are the first target in the eradication of the race of Men by the renegade wizard Saruman (Christopher Lee) and the dark lord Sauron. Fantastic creatures, astounding visual effects, and a climactic battle at the fortress of Helm's Deep make The Two Towers a worthy successor to The Fellowship of the Ring, grander in scale but retaining the story's emotional intimacy. These two films are perhaps the greatest fantasy films ever made, but they're merely a prelude to the cataclysmic events of The Return of the King. —David Horiuchi
The Majestic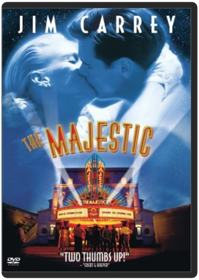 Frank Darabont
Jim carrey plays an amnesia victim who mistaken as a missing favorite-son war hero by a tiny california town restores and reopens the local abandoned movie palace discovering love and rebuilding his own life along the way. Studio: Warner Home Video Release Date: 12/12/2006 Starring: Jim Carrey Laurie Holden Run time: 152 minutes Rating: Pg Director: Frank Darabont
Major Payne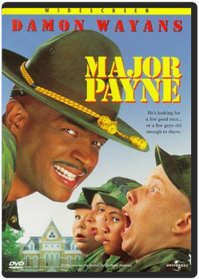 Patrick Kennedy, Nick Castle
Bonus features: production notes talent bios film highlights theatrical trailer and web link. The military was never this much fun or this wild. Wayans is hilarious as a retired marine officer determined to whip a rambunctious group of cadets into a winning troop. Studio: Uni Dist Corp. (mca) Release Date: 05/24/2005 Starring: Damon Wayans Karyn Parsons Run time: 98 minutes Rating: Pg13 Director: Nick Castle
Maleficent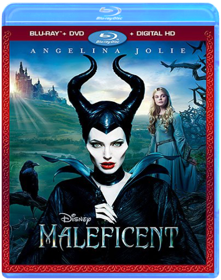 Robert Stromberg
Explore the untold story of Disney's most iconic villain in this wickedly fun twist on the classic SLEEPING BEAUTY. In an unforgiving mood after a neighboring kingdom threatens her forest, Maleficent (Angelina Jolie) places an irrevocable curse on the king's newborn daughter, the Princess Aurora. but as the child grows, Maleficent finds herself becoming fond of the girl. And as the conflict between the two realms intensifies, Maleficent realizes that Aurora may hold the key to peace in the land. Journey beyond the fairy tale in this soaring adventure that is "visually arresting, brilliantly designed" (Andrew Barker, Variety).
Malice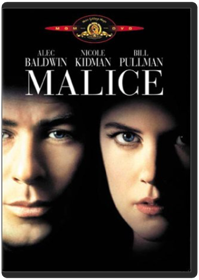 Harold Becker
Movie critic Roger Ebert made this amusing observation about Malice: "This is the only movie I can recall in which an entire subplot about a serial killer is thrown in simply for atmosphere." He's referring to the fact that this hokey but highly charged thriller is so packed with plot twists and red herrings that you'll soon find yourself so confused that you just have to sit back and hope that it will all make sense by the time the credits roll. It never does make much sense, but the movie at least has the look, feel, and twisted momentum of a really good thriller, and the talent on both sides of the camera is pretty impressive. Alec Baldwin plays a hot-shot surgeon who meets up with an old med-school buddy (Bill Pullman), whose wife (Nicole Kidman) has no objections when Baldwin moves into the upstairs room of their New England Victorian home. The situation's ripe for intrigue, suspicion, temptation, emergency surgery, legal proceedings, and just about anything else you'd find in a movie that desperately struggles to out-Hitchcock Hitchcock. Talk about McGuffins—this movie's chock full of 'em! When the plot thickens to the consistency and clarity of quicksand, you can still enjoy the darkly stylish work of master cinematographer Gordon Willis—or you can check out director Harold Becker's more coherent thriller Sea of Love. With Kidman and Baldwin working up a steamy lather, this one's just fun enough to be an agreeable waste of time. —Jeff Shannon
Mamma Mia! The Movie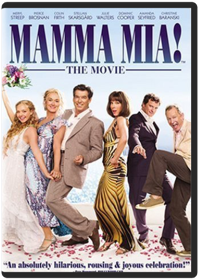 The story of a bride-to-be trying to find her real father from three possible candidates told using songs by the popular 70s group abba. Based on the hit broadway musical. Studio: Uni Dist Corp. (mca) Release Date: 12/16/2008 Starring: Meryl Streep Colin Firth Run time: 109 minutes Rating: Pg13
The Mask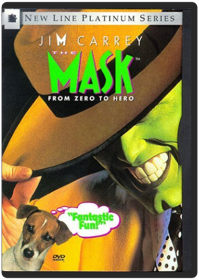 Chuck Russell
A quiet bank clerk is turned into a cartoon character with strange abilities usually only available in animatation, all through an ancient mask he finds.
Genre: Feature Film-Comedy
Rating: PG13
Release Date: 3-FEB-2004
Media Type: DVD
Master and Commander - The Far Side of the World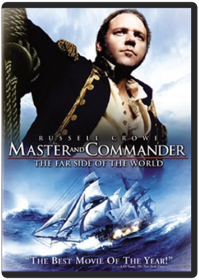 Peter Weir
In the capable hands of director Peter Weir, Master and Commander: The Far Side of the World is a seafaring adventure like no other, impeccably authentic, dynamically cast, and thrilling enough to give any classic swashbuckler a run for its money. In adapting two of Patrick O'Brian's enormously popular novels about British naval hero Capt. Jack Aubrey, Weir and cowriter John Collee have changed the timeframe from the British/American war of 1812 to the British/French opposition of 1805, where the HMS Surprise, under Aubrey's confident command, is patrolling the South Atlantic in pursuit of the Acheron, a French warship with the strategic advantage of greater size, speed, and artillery. Russell Crowe is outstanding as Aubrey, firm and fiercely loyal, focused on his prey even if it means locking horns with his friend and ship's surgeon, played by Crowe's A Beautiful Mind costar Paul Bettany. Employing a seamless combination of carefully matched ocean footage, detailed models, full-scale ships, and CGI enhancements, Weir pays exacting attention to every nautical detail, while maintaining a very human story of honor, warfare, and survival under wretched conditions. Raging storms and hull-shattering battles provide pulse-pounding action, and a visit to the Galapagos Islands lends a note of otherworldly wonder, adding yet another layer of historical perspective to this splendidly epic adventure. —Jeff Shannon
The Matrix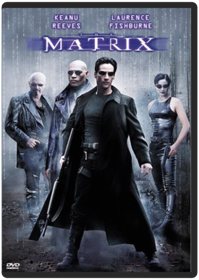 Andy Wachowski, Larry Wachowski
By following up their debut thriller Bound with the 1999 box-office smash The Matrix, the codirecting Wachowski brothers—Andy and Larry—annihilated any suggestion of a sophomore jinx, crafting one of the most exhilarating sci-fi/action movies of the 1990s. Set in the not too distant future in an insipid, characterless city, we find a young man named Neo (Keanu Reeves). A software techie by day and a computer hacker by night, he sits alone at home by his monitor, waiting for a sign, a signal—from what or whom he doesn't know—until one night, a mysterious woman named Trinity (Carrie-Anne Moss) seeks him out and introduces him to that faceless character he has been waiting for: Morpheus (Laurence Fishburne). A messiah of sorts, Morpheus presents Neo with the truth about his world by shedding light on the dark secrets that have troubled him for so long: "You've felt it your entire life, that there's something wrong with the world. You don't know what it is, but it's there, like a splinter in your mind, driving you mad." Ultimately, Morpheus illustrates to Neo what the Matrix is—a reality beyond reality that controls all of their lives, in a way that Neo can barely comprehend.

Neo thus embarks on an adventure that is both terrifying and enthralling. Pitted against an enemy that transcends human concepts of evil, Morpheus and his team must train Neo to believe that he is the chosen champion of their fight. With mind-boggling, technically innovative special effects and a thought-provoking script that owes a debt of inspiration to the legacy of cyberpunk fiction, this is much more than an out-and-out action yarn; it's a thinking man's journey into the realm of futuristic fantasy, a dreamscape full of eye candy that will satisfy sci-fi, kung fu, action, and adventure fans alike. Although the film is headlined by Reeves and Fishburne—who both turn in fine performances—much of the fun and excitement should be attributed to Moss, who flawlessly mixes vulnerability with immense strength, making other contemporary female heroines look timid by comparison. And if we were going to cast a vote for most dastardly movie villain of 1999, it would have to go to Hugo Weaving, who plays the feckless, semipsychotic Agent Smith with panache and edginess. As the film's box-office profits soared, the Wachowski brothers announced that The Matrix is merely the first chapter in a cinematically dazzling franchise—a chapter that is arguably superior to the other sci-fi smash of 1999 (you know... the one starring Jar Jar Binks). —Jeremy Storey
The Matrix Reloaded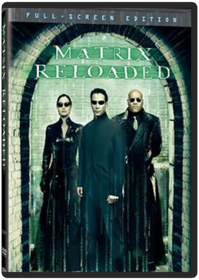 Andy Wachowski, Larry Wachowski
Neo and the rebel leaders estimate that they have 72 hours until 250000 probes discover zion and destroy it and its inhabitants. During this neo must decide how he can save trinity from a dark fate in his dreams. Studio: Warner Home Video Release Date: 05/15/2007 Starring: Keanu Reeves Laurence Fishburne Run time: 138 minutes Rating: R Director: Andy & Larry Wachowski
The Matrix Revolutions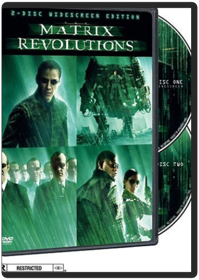 Andy Wachowski, Larry Wachowski
It is a dark time for the world. Neo is trapped in the train station between the matrix & the source. Zion is doomed to be crushed under an unstoppable army of countless sentinels. But it is not only the human race that is in peril. Studio: Warner Home Video Release Date: 05/15/2007 Starring: Keanu Reeves Laurence Fishburne Run time: 129 minutes Rating: R
Mean Girls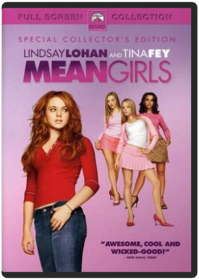 Mark Waters
Having been home-schooled and raised in the African bush, Cady is unprepared for the cut-throat politics of public school.
Genre: Feature Film-Comedy
Rating: PG13
Release Date: 9-AUG-2005
Media Type: DVD
Meet The Fockers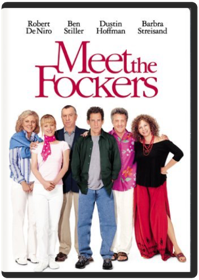 Jay Roach
Now that greg focker is in with his soon-to-be-in-laws jack & dina byrnes it looks like smooth sailing for him & his fiance pam. But thats before pams parents meet gregs parents bernie & roz focker. The hyper-relaxed fockers & the tightly-wound byrneses are woefully mismatched from the start. Studio: Uni Dist Corp. (mca) Release Date: 08/22/2006 Starring: Ben Stiller Dustin Hoofman Run time: 116 minutes Rating: Pg13
Meet the Parents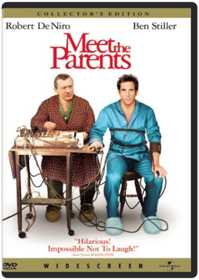 Jay Roach
Male nurse greg fokker meets his girlfriends parents before proposing but her suspicious father is every dates worst nightmare. Studio: Uni Dist Corp. (mca) Release Date: 07/24/2007 Starring: Robert Deniro Ben Stiller Run time: 108 minutes Rating: Pg13 Director: Jay Roach
Men in Black 3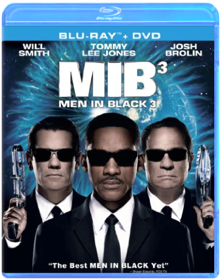 Barry Sonnenfeld
In Men in Black™ 3, Agents J (Will Smith) and K (Tommy Lee Jones) are back... in time. J has seen some inexplicable things in his 15 years with the Men in Black, but nothing, not even aliens, perplexes him as much as his wry, reticent partner. But when K's life and the fate of the planet are put at stake, Agent J will have to travel back in time to put things right. J discovers that there are secrets to the universe that K never told him — secrets that will reveal themselves as he teams up with the young Agent K (Josh Brolin) to save his partner, the agency, and the future of humankind.
Men in Black II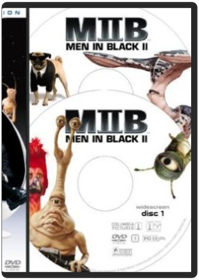 Its been four years since the alien-seeking agents averted an intergalactic disaster of epic proportions kay has since returned to the comforts of civilian life while jay continues to work for the men in black who face the toughest challenge yet the mibs untarnished mission statement. Studio: Sony Pictures Home Ent Release Date: 06/24/2008 Starring: Tommy Lee Jones Lara Flynn Boyle Run time: 88 minutes Rating: Pg13
Miami Vice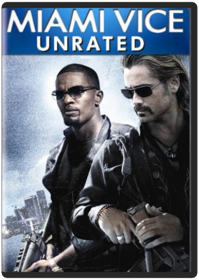 William Goldenberg, Paul Rubell, Michael Mann
Based on the 1980s tv action/drama this update focuses on vice detectives crockett & tubbs as their respective personal & profeessional lives become dangerously intertwined. Studio: Uni Dist Corp. (mca) Release Date: 11/27/2007 Starring: Colin Farrell Gong Li Run time: 140 minutes Rating: Ur Director: Michael Mann
Minions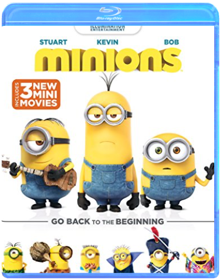 Pierre Coffin, Kyle Balda
The Minions, breakout stars from "Despicable Me," are presented in an origin story that showcases their unpredictable personality and physicality, and pairs them with equally memorable human characters. As it turns out, Minions have existed since the beginning of time. They have evolved from single (yellow) cell organisms into the familiar beings we know, and they live for a collective purpose: to seek out and serve the most despicable master they can find. Academy Award winner Sandra Bullock will lead the voice cast of the human characters as Scarlett Overkill, the world's reigning super-villain of the 1960s.
Minority Report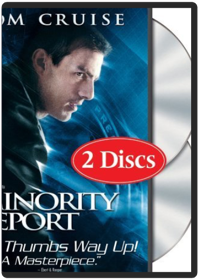 Steven Spielberg
Studio: Paramount Home Video Release Date: 08/22/2006 Run time: 146 minutes Rating: Pg13
Miracle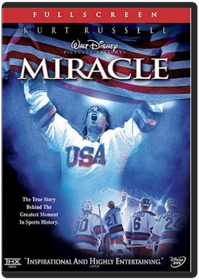 Gavin O'Connor
From the studio that brought you THE ROOKIE and REMEMBER THE TITANS comes the movie everybody loves — MIRACLE. Filled with exhilarating nonstop hockey action and heart-racing suspense, it's the inspiring true story behind one of the greatest moments in s
Misery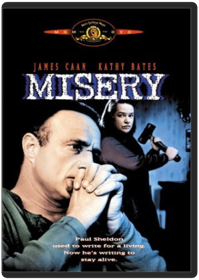 An injured novelist is held captive and violently tortured by a woman who claims to be his number one fan. Special features: collectible booklet theatrical trailer teaser widescreen and fullscreen versions subtitles in french and spanish. Studio: Tcfhe/mgm Release Date: 07/03/2007 Starring: James Caan Kathy Bates Run time: 108 minutes Rating: R Director: Rob Reiner
Monster House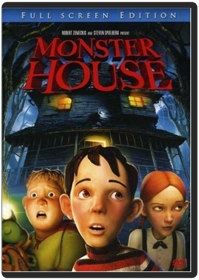 Gil Kenan
Even for a 12 year-old dj walker has an overactive imagination. He is convinced that any toy that touches his crabby neighbors property promptly disappears. Dj has seen it with his own eye! what everyone doesnt know is that dj isnt imagining things. Its all true & its about to get worse than dj imagined. Studio: Sony Pictures Home Ent Release Date: 09/25/2007 Starring: Voices Of Steve Buscemi Jon Heder Run time: 91 minutes Rating: Pg
Monster-in-Law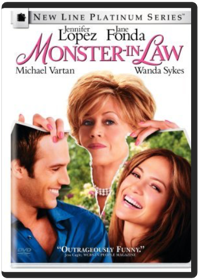 Robert Luketic
After years of looking for mr right charlie finds the man of her dreams kevin only to discover that his mother viola is the woman of her nightmares. Viola is determined to scare off her sons new fiancee by becoming the worlds worst mother in law. The 2 women battle it out to see who is the alpha-female. Studio: New Line Home Video Release Date: 01/08/2008 Starring: Jennifer Lopez Michael Vartan Rating: Pg13
Monsters University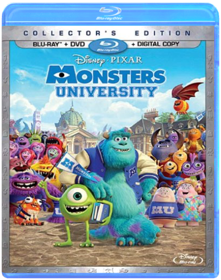 Dan Scanlon
Disney Pixar proudly presents the hilarious story of how two mismatched monsters met and became lifelong friends in a movie screaming with laughter and oozing with heart. Ever since college-bound Mike Wazowski (Billy Crystal) was a little monster, he's dreamed of becoming a Scarer—and he knows better than anyone that the best Scarers come from Monsters University (MU). But during his first semester at MU, Mike's plans are derailed when he crosses paths with hotshot James P. Sullivan, "Sulley" (John Goodman), a natural-born Scarer. The pair's out-of-control competitive spirit gets them both kicked out of the University's elite Scare Program. With their dreams temporarily dashed, they realize they will have to work together, along with an odd bunch of misfit monsters, if they ever hope to make things right. Get ready to party with hours of exclusive bonus extras, including an inside look at the world of monsters and the animated theatrical short film "The Blue Umbrella."
Mouse Hunt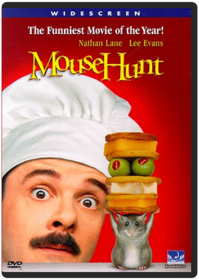 Craig Wood, Gore Verbinski
TWO BUMBLING BROTHERS INHERIT A RUN-DOWN HOUSE, ONLY TO DISCOVER THAT IT'S WORTH A FORTUNE. BUT BEFORE THEY CAN CASH IN ON THEIR WINDFALL, THEY NEED TO EVICT A STUBBORN TENANT - ONE WITH A TAIL AND A NOSE FOR COMIC REVENGE. BONUS FEATURES: STUNT FOOTAGE, PRODUCTION NOTES, CAST AND FILMMAKER BIOS' AND MORE.
Mr. & Mrs. Smith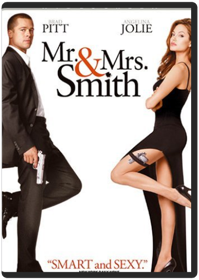 Doug Liman
Brad Pitt and Angelina Jolie smolder in one of the most anticipated sizzling action films ever made. After five (or six) years of vanilla-wedded bliss ordinary suburbanites John and Jane Smith (Pitt and Jolie) are stuck in a rut the size of the Grand Canyon until the truth comes out! Unbeknownst to each other they are both coolly lethal highly paid assassins working for rival organizations. And when they discover they're each other's next target their secret lives collide in a spicy explosive mix of wicked comedy pent-up passion nonstop action and high-tech weaponry that gives an all-new meaning to "Till death do us part!"System Requirements:Starring: Brad Pitt Angelina Jolie Vince Vaughn Directed By: Doug Liman Running Time: 112 MinutesFormat: DVD MOVIE Genre: ACTION/ADVENTURE Rating: PG-13 UPC: 024543213710 Manufacturer No: 2231371
Mr. Blandings Builds His Dream House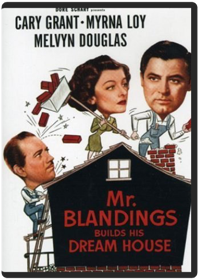 H.C. Potter, Tex Avery
Cary Grant is hilarious as a successful New York advertising executive who wants to escape the confines of his family's tiny midtown apartment. So he designs his dream home in the suburbs and discovers the project wasn't as easy as it seemed. The house gets larger. The bills get bigger. The problems just won't go away. Eventually, the whole affair becomes a nightmare-a very funny nightmare-that left audiences laughing in 1948 and will have you in stitches, too. This is the comedic masterpiece that inspired the popular 1987 movie "The Money Pit." It's an adventure in homeowning that strikes a familiar chord with everyone who's ever bought a house. Year: 1948 Director: H.C. Potter Starring: Cary Grant, Myrna Loy, Melvyn Douglas
Mr. Hobbs Takes a Vacation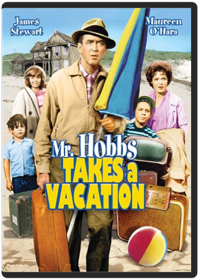 When James Stewart decides to take his family on vacation in California, he needs another vacation to recover. Co-stars Fabian.
Mrs. Doubtfire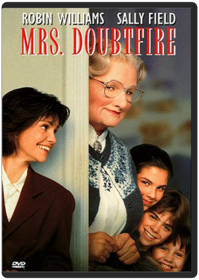 Chris Columbus
This huge 1993 hit for Robin Williams and director Chris Columbus (Home Alone), based on a novel called Alias Madame Doubtfire by Anne Fine, stars Williams as a loving but flaky father estranged from his frustrated wife (Sally Field). Devastated by a court order limiting his time with the children, Williams's character disguises himself as a warm, old British nanny who becomes the kids' best friend. As with Dustin Hoffman's performance in Tootsie, Williams's drag act—buried under layers of latex and padding—is the show, and everything and everyone else on screen serves his sometimes frantic role. Since that's the case, it's fortunate that Williams is Williams, and his performance is terribly funny at times and exceptionally believable in those scenes where his character misses his children. Playing Williams's brother, a professional makeup artist, Harvey Fierstein has a good support role in a bright sequence where he tries a number of feminine looks on Williams before settling on Mrs. Doubtfire's visage. —Tom Keogh
The Mummy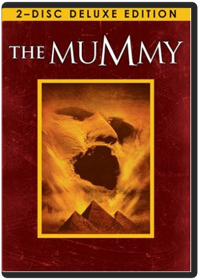 Studio: Uni Dist Corp. (mca) Release Date: 07/08/2008 Starring: Brendan Fraser Jonathan Hyde Run time: 125 minutes Rating: Pg13
The Mummy Returns
Studio: Uni Dist Corp. (mca) Release Date: 07/08/2008 Run time: 130 minutes Rating: Pg13
The Mummy: Tomb of the Dragon Emperor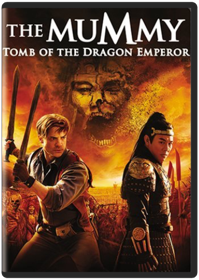 Rob Cohen
Studio: Uni Dist Corp. (mca) Release Date: 12/16/2008 Run time: 112 minutes Rating: Pg13
My Big Fat Greek Wedding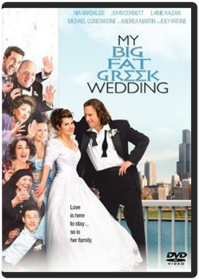 Joel Zwick
When toul portokalos decides to change her life for the better she starts by getting a new wardrobe and ends up getting married! but can the quiet daughter in a loud greek family meet and marry the all-american man of her ddream without breaking a few plates. Studio: Hbo Home Video Release Date: 09/11/2007 Starring: Nia Vardols Michael Constantine Run time: 96 minutes Rating: Pg
My Big Fat Greek Wedding 2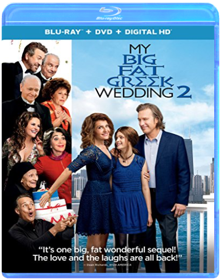 Kirk Jones
The Portokalos Family is back as the original cast of the 2002 blockbuster hit reunite in this hilarious sequel. This time, Nia Vardalos (Toula) and John Corbett (Ian) are joined by new cast members, Rita Wilson and John Stamos. After spending most of their time focusing on their troubling teenage daughter, Toula and Ian are facing marital problems while also having to deal with yet another Greek wedding - this time, even bigger and fatter.
My Cousin Vinny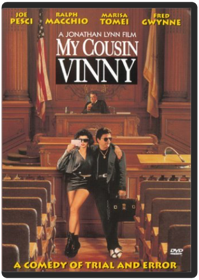 Stephen E. Rivkin, Tony Lombardo, Jonathan Lynn
When two Italian-American boys from New York are falsely accused of murder in a small Alabama town, they call for a lawyer—but the only lawyer they know is their cousin Vinny (Joe Pesci), who made six attempts before he passed his bar exam. My Cousin Vinny is a classic fish-out-of-water comedy; the flimsy plot about clearing the two boys and solving the murder is just a hook to support a lot of culture-clash humor. Thanks to the strong cast of character actors like Fred Gwynne, Austin Pendleton, and Lane Smith, it's pretty funny—even old-hat jokes about Brooklyn versus Southern accents come to life. Pesci has played a few too many schticky characters, but this time it works. There's just enough humanity in his caricature to make Vinny likable and entertaining. When the movie was released, there was controversy about whether Marisa Tomei, playing Vinny's big-haired and black-leather-wearing fiancée, deserved to win the best supporting actress Oscar (she beat out Judy Davis, Joan Plowright, Miranda Richardson, and Vanessa Redgrave); but seeing her performance on its own, it's a comic marvel and worthy of honor. —Bret Fetzer
Mystic River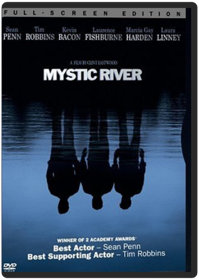 Clint Eastwood
Drama. Mystic River tells the story of three men whose dark, interwoven history forces them to come to terms with a brutal murder on the mean streets of Boston.
National Lampoon's Animal House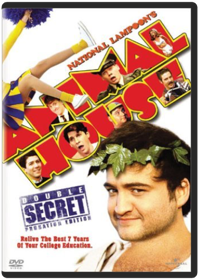 George Folsey Jr., John Landis
The delta house is scheming to keep itself from being kicked off campus and led by belushis bluto they do so without much hope—but with many laughs. Studio: Uni Dist Corp. (mca) Release Date: 02/14/2006 Starring: John Belushi Kevin Bacon Run time: 109 minutes Rating: R Director: John Landis
National Treasure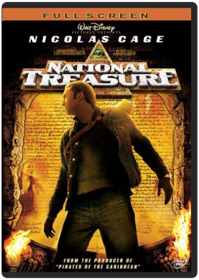 Jon Turteltaub
Ever since benjamin franklin gates was a boy he has been obsessed with finding the legendary knights templar treasure the greatest treasure known to man. Now in a race against time gates must steal one of americas most sacred & guarded documents - the declaration of independence. Studio: Buena Vista Home Video Release Date: 09/01/2006 Starring: Nicolas Cage Sean Bean Run time: 131 minutes Rating: Pg
National Treasure 2 - Book of Secrets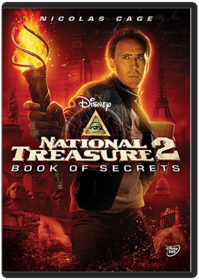 Jon Turtletaub
Join Nicolas Cage on a heart-pounding adventure that will have you on the edge of your seat in a race to find the Lost City of Gold. Grounded in history imbued with myth and mystery Disney's NATIONAL TREASURE 2: BOOK OF SECRETS takes you on a globe-trotting quest full of adrenaline-pumping twists and turns — all leading to the final clue in a mysterious and highly guarded book containing centuries of secrets. But there's only one way to find it — Ben Gates must kidnap the President. Packed with fast-paced action and crackling humor NATIONAL TREASURE 2: BOOK OF SECRETS is a movie your entire family will want to rediscover again and again.System Requirements:Running Time: 124 minutesFormat: DVD MOVIE Genre: ACTION/ADVENTURE/THRILLERS Rating: PG UPC: 786936735390 Manufacturer No: 5439303
Nebraska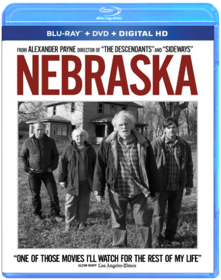 From Academy Awardr winner Alexander Payne, the director of Sideways and The Descendants, comes the film that critics are calling "An American Masterpiece." When a father (Bruce Dern) and his adult son (Will Forte) embark on a journey to claim a million-dollar prize, what begins as a fool's errand becomes a search for the road to redemption. Discover why Nebraska is "one of those movies I'll watch for the rest of my life."
Night at the Museum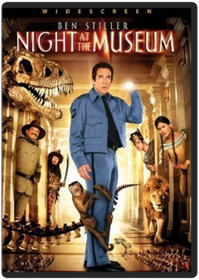 Shawn Levy
An irresistible concept meets computer-generated wonders in Night at the Museum, inspired by a 1993 children's book by Milan Trenc. Ben Stiller stars as Larry Daley, an underachieving inventor waiting for his ship to come in while getting evicted from one apartment after another for lack of funds. Larry's son needs some stability, so the well-meaning ne'er-do-well takes a job as night watchman at New York City's Museum of Natural History. What the soon-to-retire guards (Dick Van Dyke, Mickey Rooney, Bill Cobbs) don't tell him is that an ancient pharaoh's tablet in the museum causes everything on display to come to life at night. Thus, Larry meets representations of Teddy Roosevelt, Attila the Hun, fire-worshipping cavemen, and Roman Empire soldiers, and learns to cope with an excitable T-Rex and man-eating, ancient animals. The film might have left things at that, but an added story element gives Night at the Museum some extra urgency and excitement, especially fo! r kids: Larry becomes responsible for keeping this nightly miracle going and preventing anything in the museum from dying due to exposure to sunrise. Computer effects, as well as wildly imaginative costumes and makeup, help make the film appeal to the 8-year-old in everyone. Director Shawn Levy (The Pink Panther) works with a hugely talented cast, including Robin Williams, Owen Wilson, Ricky Gervais, Carla Gugino, and Steve Coogan. —Tom Keogh

Night at the Museum Extras

Ben Stiller on Director Shawn Levy
Ricky Gervais on the size of his trailer and eating cheese.

Beyond Night at the Museum
See What DVDs Meant Special Effects to Amazon DVD Editors As Kids
More Adventure Films for Kids & Family
The Night at the Museum Paperback Book

Stills from Night at the Museum
Night at the Museum: Battle of the Smithsonian (Three-Disc Edition + Digital Copy + DVD) [Blu-ray]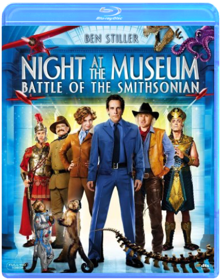 Shawn Levy
History is larger than life—and twice as funny—in this monumental comedy sequel that's "better than the original" (At the Movies)! Ben Stiller leads an all-star cast (including Amy Adams, Owen Wilson, Hank Azaria and Robin Williams) as Larry Daley, a former night watchman at the Museum of Natural History, where the exhibits come to life after dark. But now Larry's nocturnal friends are being retired to the archives of the Smithsonian Institution, luring him back for a hilarious, all-out battle against museum misfits who plan to take over the Smithsonian...and the world!
Nim's Island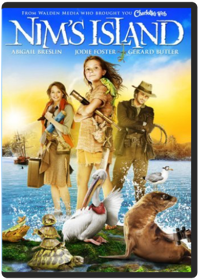 Jennifer Flackett, Mark Levin
Studio: Tcfhe Release Date: 08/05/2008 Run time: 96 minutes Rating: Pg
The No. 1 Ladies' Detective Agency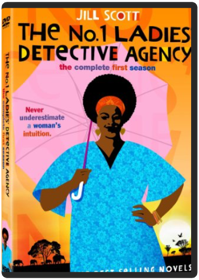 Based on the best-selling novels by Alexander McCall Smith, The No. 1 Ladies' Detective Agency tells the uplifting fictional story of a Botswana woman who fulfills a longtime dream – and bucks daunting odds – by opening her country's first and only female-owned detective agency.
The North Avenue Irregulars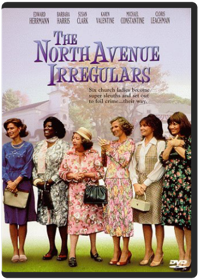 Bruce Bilson (II)
Typical of Disney's 1970s output, this squeaky-clean comic adventure about a group of church volunteers and soccer moms who take on local gangsters is packed with slapstick humor, sight gags, and nonlethal car crashes. Curiously enough, it's based on the true story of Reverend Albert Fay Hill, who wrote a book about his efforts to stop mob-run gambling in his city. Edward Herrmann plays the fictionalized Presbyterian minister Mike Hill, a soft-spoken widower with two kids who ruffles the feathers of the dedicated church secretary (Susan Clark) when he organizes a group of women to help the Treasury Department catch the bookies in the act. The mobsters are more Damon Runyon than John Gotti: no one gets hurt and everything ends in a demolition derby free-for-all as the suburban-lady volunteers play bumper cars with the mobsters. There's a potentially fascinating story in there that Disney keeps a G-rated cap on (though seeing Karen Valentine swingin' her booty under the cover of pounds of makeup and a little halter top is a surprise in a family film), but it's a harmless little comedy enlivened by plucky performances by Barbara Harris and Cloris Leachman and a fun turn by Ruth Buzzie as a church elder with a CB-radio handle. —Sean Axmaker
Notes on a Scandal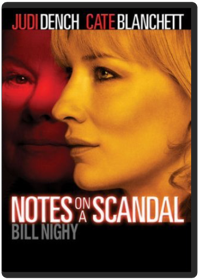 Richard Eyre
A pottery teacher enters into an affair with one of her students causing upheaval in her personal & professional lives. Studio: Tcfhe Release Date: 03/04/2008 Starring: Judi Dench Cate Blanchett Run time: 121 minutes Rating: R
On Golden Pond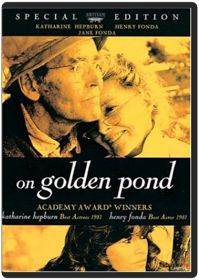 Robert L. Wolfe, Mark Rydell
Writer Ernest Thompson, who came up with the original stage play of On Golden Pond and adapted it for film, is lucky to have two giants of the screen give dignity and breadth to his sometimes trite dialogue. Henry Fonda, in his last role, plays a prickly English professor at the disagreeable age of 80. Visiting his summer house by a Maine lake with his wife (Katharine Hepburn), the old man forges an unlikely bond with a lonely boy, comes to terms with his daughter (Jane Fonda), and suffers disorienting effects of mild dementia. Even playing a tired old man, Fonda is an absolute lion of a movie star, and Hepburn brings her special spirit to the part of his worried bride. The onscreen relationship between Henry and Jane Fonda naturally makes one think about their much-discussed difficulties offscreen, but that's a side benefit in a movie that is really just a celebration of simple human decency. Directed by Mark Rydell (Harry and Walter Go to New York). —Tom Keogh
Once Upon a Time in Mexico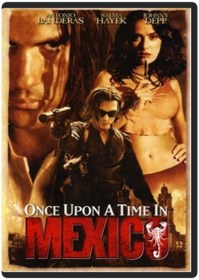 Hayek, Salma
Hitman el mariachi becomes involved in international espionage involving a psychotic cia agent and a corrupt mexican general. Studio: Sony Pictures Home Ent Release Date: 09/20/2005 Starring: Salma Hayek Eva Mendes Run time: 102 minutes Rating: R Director: Robert Rodriguez
The Order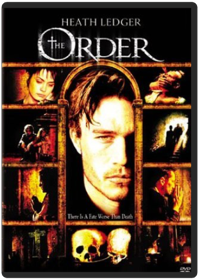 Brian Helgeland
Studio: Tcfhe Release Date: 09/09/2008
Original Sin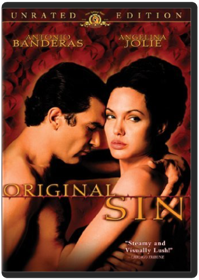 Michael Cristofer
Original Sin belongs in the "so bad it's good" category of languid potboilers, offering enough nudity, sexual chemistry, and far-fetched plotting to make it an enjoyable lazy-day diversion. Based on Cornell Woolrich's novel Waltz into Darkness (previous filmed by François Truffaut as Mississippi Mermaid) and set in turn-of-the-century Cuba, the film traces a tailspin of amorous obsession when coffee plantation owner Luis (Antonio Banderas) discovers that his American mail-order bride (Angelina Jolie) is not the plain wife he'd expected, but a beautiful, scheming thief who's after his fortune. The movie asserts that love is truly blind, but absurd twists of plot make Luis appear more stupid than passionate. Writer-director Michael Cristofer fared better with Jolie in Gia; here, he's made another good-looking film about beautiful people, but its plot just can't be taken seriously. —Jeff Shannon
Overboard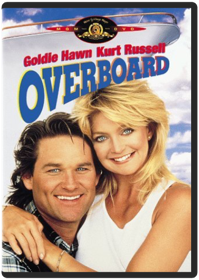 A bored super-rich woman falls off her yacht and into the life of a carpenter with four children in need of attention.
Genre: Feature Film-Comedy
Rating: PG
Release Date: 30-JUL-2002
Media Type: DVD
Pacific Rim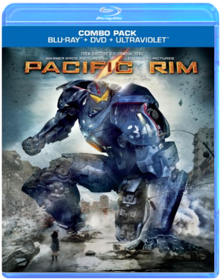 Guillermo Del Toro
When legions of monstrous creatures, known as Kaiju, started rising from the sea, a war began that would take millions of lives and consume humanity's resources for years on end. To combat the giant Kaiju, a special type of weapon was devised: massive robots, called Jaegers, which are controlled simultaneously by two pilots whose minds are locked in a neural bridge. But even the Jaegers are proving nearly defenseless in the face of the relentless Kaiju. On the verge of defeat, the forces defending mankind have no choice but to turn to two unlikely heroes a washed up former pilot (Charlie Hunnam) and an untested trainee (Rinko Kikuchi) who are teamed to drive a legendary but seemingly obsolete Jaeger from the past. Together, they stand as mankind's last hope against the mounting apocalypse
The Pacifier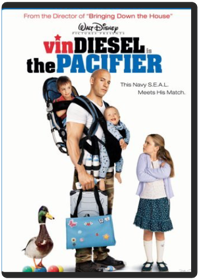 Thieriot, Max
Lt shane wolfe is a tough-as-nails navy seal who has controlled military operations in every corner of the globe. Now the ultimate test comes when hes assigned to protect the home front ..In a house loaded with 5 out-of-control kids! Studio: Buena Vista Home Video Release Date: 05/11/2007 Starring: Vin Diesel Run time: 95 minutes Rating: Pg
Passenger 57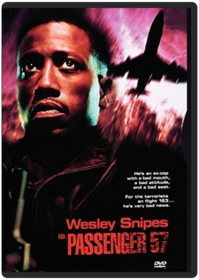 Kevin Hooks
Security agent cutter steps into the plane lavoratory and reemerges to find a hi-jacking in progress. Relying on his cool cunning and his street lethal martial arts moves he defies the hi-jackers in a running cat and mouse battle in the air. Studio: Warner Home Video Release Date: 11/14/2006 Starring: Wesley Snipes Bruce Payne Run time: 84 minutes Rating: R Director: Kevin Hooks
Pearl Harbor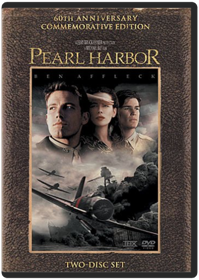 Michael Bay
Studio: Buena Vista Home Video Release Date: 06/07/2005
Pete's Dragon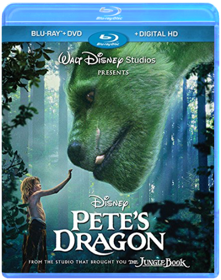 David Lowery
When a mysterious 10-year-old boy, Pete, turns up, claiming to live in the woods with a giant green dragon, it's up to a forest ranger, Grace, and young Natalie to learn where the boy came from, where he belongs, and the truth about this magical dragon.
Pirates of the Caribbean - At World's End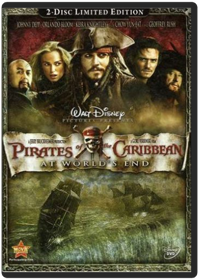 Gore Verbinski
Studio: Buena Vista Home Video Release Date: 12/04/2007
Pirates of the Caribbean - Dead Man's Chest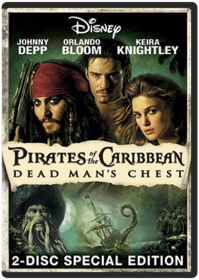 Gore Verbinski
Once again thrown nto the world of the supernatural captain jack sparrow finds out that he owes a bloody debt to the legendary davey jones captain of the ghostly flying dutchman. With time running out jack must find a way out of debt or else be doomed to eternal damnation & servitude in the afterlife. Studio: Buena Vista Home Video Release Date: 12/05/2006 Starring: Johnny Depp Keira Knightley Run time: 150 minutes Rating: Pg13 Director: Gore Verbinski
Pirates of the Caribbean - The Curse of the Black Pearl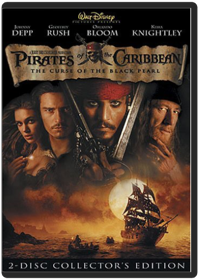 Gore Verbinski
Pirate jack sparrow sets out to save a governors daughter from fellow pirates with the hopes that it will give him the opportunity to regain the ship that was stolen from him. Studio: Buena Vista Home Video Release Date: 05/11/2007 Starring: Johnny Depp Orlando Bloom Run time: 143 minutes Rating: Pg13 Director: Gore Verbinski
Pirates of the Caribbean: On Stranger Tides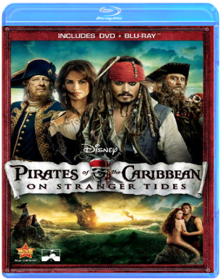 Rob Marshall
From Disney and Producer Jerry Bruckheimer comes all the fun, epic adventure and humor that ignited the original. Johnny Depp returns as Captain Jack Sparrow in Pirates Of The Caribbean: On Stranger Tides. A tale of truth, betrayal, youth, demise - and mermaids! When Jack crosses paths with a woman from his past (Penelope Cruz), he's not sure if it's love, or if she's a ruthless con artist using him to find the fabled Fountain of Youth. Forced aboard the ship of the most feared pirate ever, Jack doesn't know who to fear more -Blackbeard (Ian McShane) or the woman from his past. Directed by Rob Marshall, it's filled with eye-popping battle scenes, mystery and all-out wit.
Planet 51 (Disc Blu-ray/DVD Combo) [Blu-ray]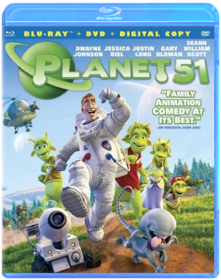 Jorge Blanco, Javier Abad, Marcos Martinez
When Chuck the astronaut (Dwayne Johnson) lands on a distant planet filled with little green people, he is surprised to discover that we are not alone in the galaxy. But he gets the shock of his life when the residents of Planet 51 mistakenly believe that his presence is the start of an alien invasion of the human kind! Luckily, Lem (Justin Long) quickly realizes that Chuck is friendly and makes it his personal mission to help him return safely to his ship.
Poltergeist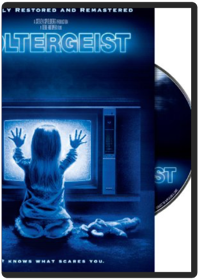 Tobe Hooper
Craig T. Nelson, JoBeth Williams. A Steven Spielberg classic places a typical suburban family in harm's way when beings from the other side" infiltrate their home and scare the bejeezes out of them with a series of bizarre and terrifying events. Celebrate the 25-year-old nightmare for the Freeling family with no let up in the sheer horror it invoked as when it was first released! 1982/color/114 min/PG/widescreen.
The Prince of Tides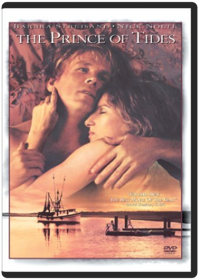 Studio: Sony Pictures Home Ent Release Date: 12/26/2005 Run time: 132 minutes Rating: R
The Princess Bride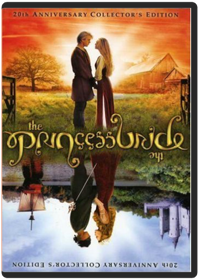 Rob Reiner
Screenwriter William Goldman's novel The Princess Bride earned its own loyal audience on the strength of its narrative voice and its gently satirical, hyperbolic spin on swashbuckled adventure that seemed almost purely literary. For all its derring-do and vivid over-the-top characters, the book's joy was dictated as much by the deadpan tone of its narrator and a winking acknowledgement of the clichés being sent up. Miraculously, director Rob Reiner and Goldman himself managed to visualize this romantic fable while keeping that external voice largely intact: using a storytelling framework, avuncular Grandpa (Peter Falk) gradually seduces his skeptical grandson (Fred Savage) into the absurd, irresistible melodrama of the title story.

And what a story: a lowly stable boy, Westley (Cary Elwes), pledges his love to the beautiful Buttercup (Robin Wright), only to be abducted and reportedly killed by pirates while Buttercup is betrothed to the evil Prince Humperdinck. Even as Buttercup herself is kidnapped by a giant, a scheming criminal mastermind, and a master Spanish swordsman, a mysterious masked pirate (could it be Westley?) follows in pursuit. As they sail toward the Cliffs of Insanity...

The wild and woolly arcs of the story, the sudden twists of fate, and, above all, the cartoon-scaled characters all work because of Goldman's very funny script, Reiner's confident direction, and a terrific cast. Elwes and Wright, both sporting their best English accents, juggle romantic fervor and physical slapstick effortlessly, while supporting roles boast Mandy Patinkin (the swordsman Inigo Montoya), Wallace Shawn (the incredulous schemer Vizzini), and Christopher Guest (evil Count Rugen) with brief but funny cameos from Billy Crystal, Carol Kane, and Peter Cook. —Sam Sutherland
The Princess Diaries 2 - Royal Engagement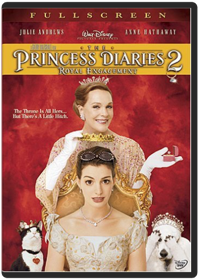 Garry Marshall
If you're a ten-year-old girl, this sequel to Disney's 2001 hit will completely transfix you. How could it not? Bubbly Mia (Anne Hathaway), the American teenager who in the first film learned she was actually European royalty, finishes college and—whoosh!—heads off to Genovia, where he's given a closet full of fabulous clothes and jewelry in preparation to rule the kingdom under the tutelage of grandmother Julie Andrews. Throw in a horse and a volatile but innocent romantic attraction to the dreamy young stud (Chris Pine) who's also vying for the throne, and you have the kind of stuff that prepubescent girls rhapsodize about at slumber parties. Oh—and there's a slumber party here, too, featuring a bevy of cute, international young princesses mattress-surfing down a giant slide. Resistance is futile. For the rest of us, though, director Garry Marshall has managed to make his Laverne & Shirley days seem positively Shakespearean in comparison. The movie is precious, padded (two hours!), and pandering twaddle; Andrews, in her role as Queen Mother, is even shoehorned into a faux-hip-hop duet with Disney Channel favorite Raven (one of many, many grueling moments intended to sell the soundtrack). Then the film takes a maddening left turn three-quarters of the way into the plot and decides that, despite all the preceding consumption and connubial fantasies to the contrary, it's really about feminine emancipation. But don't worry—what causes you to smack your forehead in frustration will go right over the heads of its hypnotized target market. —Steve Wiecking
The Producers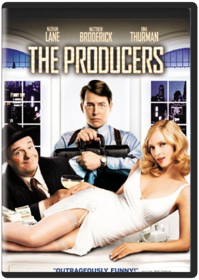 Susan Stroman
New york 1959. Max & leo come up with a scheme to make only flops for broadway: raise more money than you need & make sure the show is despised. No one will be interested & you can pocket the surplus. They produce a musical called springtime for hitler. What can go wrong? theres no accounting for taste. Studio: Uni Dist Corp. (mca) Release Date: 09/09/2008 Starring: Nathan Lane Uma Thurman Run time: 135 minutes Rating: Pg13
Proof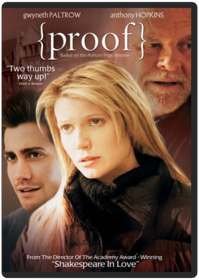 Mick Audsley, John Madden
The daughter of a brilliant & mentally disturbed mathmatician recently deceased tries to come to grips with her possible inheritance: his insanity. Complicating matters are one of her fathers ex-students who wants to search through his papers & her estranged sister who shows up to help settle his affairs. Studio: Buena Vista Home Video Release Date: 01/12/2007 Starring: Gwyneth Paltow Jake Gyllenhaal Run time: 99 minutes Rating: Pg13
Psycho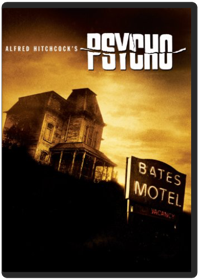 Alfred Hitchcock
One of the most shocking films of all time, Alfred Hitchcock's Psycho changed the thriller genre forever. Join the Master of Suspense on a chilling journey as an unsuspecting victim (Janet Leigh) visits the Bates Motel and falls prey to one of cinema's most notorious psychopaths - Norman Bates (Anthony Perkins). Named #1 on the AFI's 100 Years…100 Thrills list, this notorious film has become a cultural phenomenon. Featuring one of the most iconic scenes in film history - the famous "shower scene", Psycho is "still terrifying after all these years" (Leonard Maltin's Classic Movie Guide).
Radio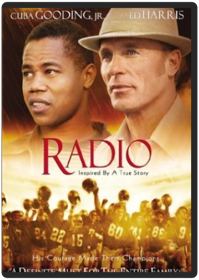 Michael Tollin
Since winning an Academy Award for his exuberant performance in Jerry Maguire, Cuba Gooding Jr. has gotten little but static from critics for a spate of calamitous career choices not seen since '80s-vintage Burt Reynolds. But he triumphantly returns to Oscar-worthy status with his moving performance as Radio, a mentally challenged young man, whom South Carolina high school football coach Harold Jones (Ed Harris) takes under his nurturing wing. This does not play well with the school's patient but questioning principal (Alfre Woodard); the school's biggest athletic booster, who views Radio as a distraction; the man's son, the team's star player, who plays cruel pranks on the trusting Radio; and the Coach's teenage daughter, who feels neglected. Almost all will be won over by Radio's trusting and good nature. Based on a Sports Illustrated story, Radio was adapted for the screen by Mike Rich, screenwriter of The Rookie, and as in that superior family film, the heroics are mostly off the field. As Coach says, with all the subtlety of a blitz, "We're not the ones been teaching Radio; he's the one been teaching us." The ending, in which we see the actual Radio, still cheering his team on 26 years later, will melt the most cynical hearts. —Donald Liebenson
Rain Man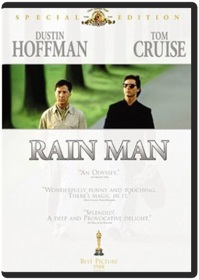 Levinson, Barry
Selfish yuppie charlie babbitts father dies and leaves a fortune — to raymond the institutionalized savant brother that charlie didnt know he had. They set out on a cross-country journey of discovery. Studio: Tcfhe/mgm Release Date: 11/13/2007 Starring: Dusin Hoffman Valeria Golino Run time: 134 minutes Rating: R Director: Barry Levinson
Rango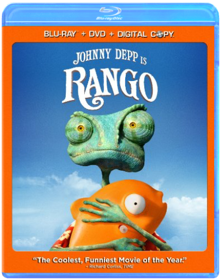 Gore Verbinski
Get ready to tango with RANGO, a winner with critics and audiences that's "like nothing you've ever seen before" (Peter Travers, Rolling Stone). Johnny Depp is spectacular as Rango, a kooky pet chameleon who gets tossed into a wild and raucous town in desperate need of a hero. Refreshingly original with eye-popping animation, RANGO is "loads of fun and genuinely funny" (Betsy Sharkey, Los Angeles Times). And now you can get more RANGO in the Blu-ray + DVD Combo Pack with Digital Copy featuring the never-before-seen ending, 10 deleted scenes and exclusive interactive Blu-ray features including picture-in-picture storyboards and an interactive field trip to Dirt, and so much more.
Ratatouille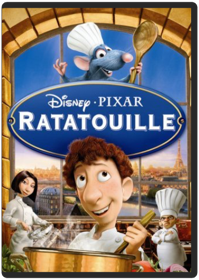 Remy is a young rat in the french countryside who arrives in paris only to find out that his cooking idol is dead. When he makes an unusual alliance with a restaurants new garbage boy the culinary and personal adventures begin. Studio: Buena Vista Home Video Release Date: 11/06/2007 Starring: Voices Of Janeanne Garofalo Peter Otoole Run time: 111 minutes Rating: G
Ray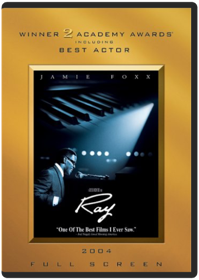 Taylor Hackford
The triumphant & remarkable story of one of americas true musical geniusus ray charles. From his humble beginnings in the south through his meteoric rise to the top rays inspirational journey is a tale of hpe redemption and the power of the human spirit. Studio: Uni Dist Corp. (mca) Release Date: 08/26/2008 Starring: Jamie Foxx Regina King Run time: 153 minutes Rating: Pg13
Red Dragon - Collector's Edition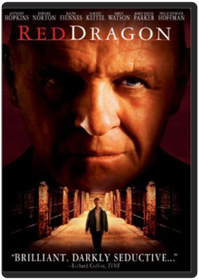 Brett Ratner
Fbi agent will graham has been called out of early retirement to catch a serial killer known by authorities as the tooth fairy. He asks for the help of his arch-nemesis dr. Hannibal the cannibal lecter.The only problem is that the tooth fairy is getting inside information from lector Studio: Uni Dist Corp. (mca) Release Date: 05/23/2006 Starring: Anthony Hopkins Ralph Fiennes Run time: 124 minutes Rating: R Director: Brett Ratner
Remember the Titans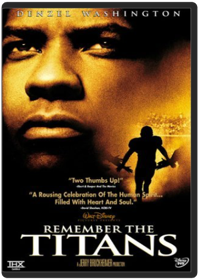 Boaz Yakin
With only one major star (Denzel Washington), an appealing cast of fresh unknowns, and a winning emphasis of substance over self-indulgent style, Boaz Yakin's Remember the Titans is, like Rudy before it, a football movie that will be fondly remembered by anyone who sees it.

Set in Alexandria, Virginia, in 1971, the fact-based story begins with the integration of black and white students at T. C. Williams High School. This effort to improve race relations is most keenly felt on the school's football team, the Titans, and bigoted tempers flare when a black head coach (Washington) is appointed and his victorious predecessor (Will Patton) reluctantly stays on as his assistant. It's affirmative action at its most potentially volatile, complicated by the mandate that the coach will be fired if he loses a single game in the Titans' 13-game season. The players represent a hotbed of racial tension, but as the team struggles toward unity and gridiron glory, Remember the Titans builds on several subplots and character dynamics to become an inspirational drama of Rocky-like proportions.

Yakin—whose debut, Fresh, was one of the best independent films of the 1990s—understands the value of connecting small scenes to form a rich climactic payoff. Likewise, Washington provides a solid dramatic foundation (his coach is obsessively harsh, but for all the right reasons) while giving his younger co-stars ample time in the spotlight. The result is a film that achieves what it celebrates: an enriching sense of unity that's unquestionably genuine. (Ages 9 and older) —Jeff Shannon
The Road to El Dorado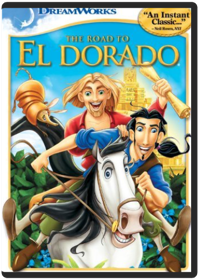 Bibo Bergeron, David Silverman, Don Paul, Jeffrey Katzenberg, Will Finn
In its third foray into animated features, DreamWorks came up with something unfortunate: the routine animated picture. Plagued with production problems (it was originally conceived as a mold-breaking PG-13 adventure), the likable film is a Hope/Crosby-style road picture about two scalawags who stumble upon the Latin American paradise of El Dorado, the mythical city with riches of gold. Kenneth Branagh and Kevin Kline are quite fun as Miguel and Tuilo, two Spanish con artists who are shipwrecked in the New World with a scene-stealing horse. The pair follow a map to the secret city where their loyalty will be tested: do they return home rich men or continue to live in this paradise? Of course there are some obstacles: a high priest (Armand Assante) is locked in a power struggle with the benevolent chief (Edward James Olmos) and the perfunctory girlfriend (Rosie Perez) puts the two friends at odds. Like too many of the animated features of its time, The Road to El Dorado impresses only on a visual level (it's drenched in gorgeous greens and golds). The story and Elton John's songs are quite forgettable; only Branagh and Kline's playful banter keeps the film alive. The PG rating is for some bare backsides and a suggestion of off-screen sex that should soar right over the little ones' heads. Slick and light, it's a fine 83-minute entertainment for ages 5 and up, including the nondiscriminating adult. —Doug Thomas
Rob Roy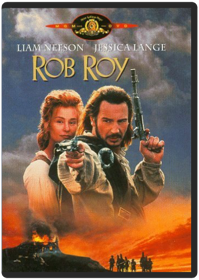 Peter Honess, Michael Caton-Jones
When a dishonest nobleman tries to cheat robert roy macgregor out of the money he borrowed to save his countrymen this rugged leader is thrust into the most challenging battle of his life. The legendary rob roy is the one man with the courage to take his enemies and save his followers from total devastation. Studio: Tcfhe/mgm Release Date: 05/22/2007 Starring: Liam Neeson Jessica Lange Run time: 120 minutes Rating: R Director: Michael Caton Jones
Robin Williams - Live on Broadway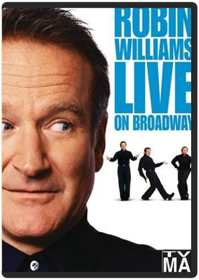 Chad Callner, Steve Kraftsow, Marty Callner
Studio: Sony Music Release Date: 02/24/2004
Robots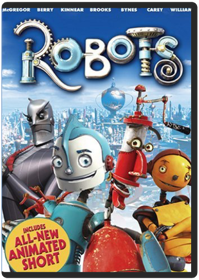 Chris Wedge
A young robot, who is a genius inventor, dreams of making the world a better place and meeting his idol, master inventor Bigweld.
Genre: Feature Film Family
Rating: PG
Release Date: 12-FEB-2008
Media Type: DVD
Role Models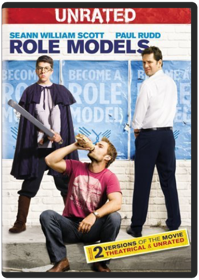 David Wain
Danny and wheeler two salesmen who trash a company truck on an energy drink-fueled bender. Upon their arrest the court gives them a choice: do hard time or spend 150 hours with a mentorship program. Studio: Uni Dist Corp. (mca) Release Date: 03/10/2009 Starring: Paul Rudd Run time: 99 minutes Rating: R Director: Paul Rudd
Rumor Has It...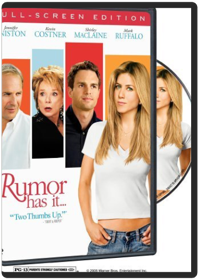 Rob Reiner
Old pro Shirley MacLaine steals her every scene in Rumor Has It..., a very curiously conceived comedy directed by Rob Reiner (When Harry Met Sally..., The Princess Bride). Sarah (Jennifer Aniston, The Good Girl) arrives at her sister's wedding with her fiance Jeff (Mark Ruffalo, 13 Going on 30). She's already feeling anxiety-ridden about her impending marriage when she gleans from some odd hints from her grandmother Katherine (MacLaine, The Apartment, Terms of Endearment) that her family was the basis for the movie The Graduate. Quicker that you can say "Mrs. Robinson" she slips away from Jeff to investigate, suspecting that the guy Dustin Hoffman's character was based on—Beau Burroughs (Kevin Costner, Tin Cup)—might be her actual father...well, from there the plot takes a few twists, but this is not a movie that succeeds based on its story (which never really becomes persuasive). Instead, Rumor Has It... rests on the surprisingly complex and mature emotional interactions between the characters (particularly given that it's a movie about someone refusing to make choices in her life). Aniston won't win any awards for this, but she certainly gives her role more depth than a typical romantic comedy heroine; Costner and Ruffalo are both in fine form; and MacLaine appears just often enough to inject some delightfully prickly personality into a movie that often teeters on the edge of too much niceness. Also featuring Richard Jenkins (Six Feet Under) and Mena Suvari (American Beauty). —Bret Fetzer
Rush Hour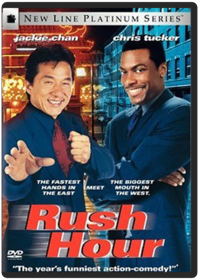 Brett Ratner
The plot line may sound familiar: Two mismatched cops are assigned as reluctant partners to solve a crime. Culturally they are complete opposites, and they quickly realize they can't stand each other. One (Jackie Chan) believes in doing things by the book. He is a man with integrity and nerves of steel. The other (Chris Tucker) is an amiable rebel who can't stand authority figures. He's a man who has to do everything on his own, much to the displeasure of his superior officer, who in turn thinks this cop is a loose cannon but tolerates him because he gets the job done. Directed by Brett Ratner, Rush Hour doesn't break any new ground in terms of story, stunts, or direction. It rehashes just about every "buddy" movie ever made—in fact, it makes films such as Tango and Cash seem utterly original and clever by comparison. So, why did this uninspired movie make over $120 million at the box office? Was the whole world suffering from temporary insanity? Hardly. The explanation for the success of Rush Hour is quite simple: chemistry. The casting of veteran action maestro Jackie Chan with the charming and often hilarious Chris Tucker was a serendipitous stroke of genius. Fans of Jackie Chan may be slightly disappointed by the lack of action set pieces that emphasize his kung-fu craft. On the other hand, those who know the history of this seasoned Hong Kong actor will be able to appreciate that Rush Hour was the mainstream breakthrough that Chan had deserved for years. Coupled with the charismatic scene-stealer Tucker, Chan gets to flex his comic muscles to great effect. From their first scenes together to the trademark Chan outtakes during the end credits, their ability to play off of one another is a joy to behold, and this mischievous interaction is what saves the film from slipping into the depths of pitiful mediocrity. —Jeremy Storey
RV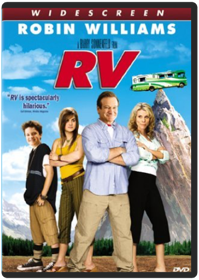 Barry Sonnenfeld
Bob munro an overworked exec persuades his wife & kids to give up their hawaiian vacation for some family bonding on a cross country rv trip. Through a series of mis-adventures including constant run-ins with an overly friendly troupe of full-time rvers bob inadvertently learns the true meaning of family. Studio: Sony Pictures Home Ent Release Date: 01/22/2008 Starring: Robin Williams Cheryl Hines Run time: 99 minutes Rating: Pg
Sahara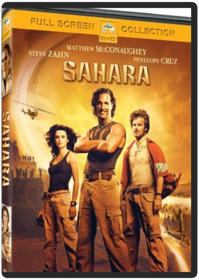 Breck Eisner
In the scorching desert dirk pitt uncovers the truth behind his lifelong quest - the fate of a civil war ironclad. Now amidst the blazing shifting sands of the sahara dirk pitt will make a desperate stand - in a battle the world cannot afford to lose! Studio: Paramount Home Video Release Date: 08/21/2007 Starring: Matthew Mcconaughey Steve Zahn Rating: Pg13
Sanctum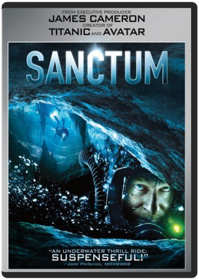 Alister Grierson
MASTER DIVER FRANK MCGUIRE LEADS A TEAM-INCLUDING HIS 17-YEAR-OLD SON-TO EXPLORE THE LARGEST, MOST BEAUTIFUL AND LEAST ACCESSIBLE CAVE SYSTEM ON EARTH. BUT WHEN A TROPICAL STORM CUTS OFF THEIR ONLY ESCAPE ROUTE, THE TEAM MUST WORK TOGETHER TO FIND THEIR WAY THROUGH AN UNCHARTED AND DANGEROUS LABYRINTH.
The Santa Clause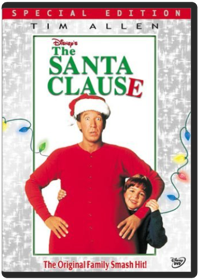 Reinhold, Judge
Divorced toy company executive Scott Calvin (Tim Allen of Home Improvement and the Toy Story movies) is pleased to have his son Charlie for Christmas, though the boy himself isn't happy about it. But when Santa Claus accidentally topples off the roof of the house and falls with a thud in the snow, Scott finds himself taking the merry old elf's place and earning new respect in his son's eyes. When the night ends, the reindeer take them to the north pole, and Scott discovers that by donning the fabled red suit, he's inadvertently agreed to become the next Santa Claus. The next morning he wakes up in his own bed and thinks it's all a dream—only Charlie remembers it with crystal clarity. Scott now has to deal with his suspicious ex-wife (Wendy Crewson, Air Force One) and her psychiatrist boyfriend (Judge Reinhold, Beverly Hills Cop), who both think he's playing tricks with Charlie's mind, and also with his own out-of-control body, which is putting on weight and growing a prodigious beard. The Santa Clause probably won't supplant It's a Wonderful Life or Miracle on 34th Street as anyone's favorite holiday film, but it's an enjoyable, straightforward family film, anchored by the affable charisma of Allen. —Bret Fetzer
Santa Clause 2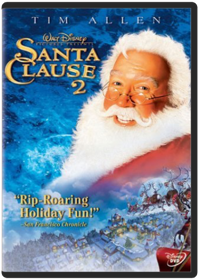 Michael Lembeck
Scott calvin has been santa claus for the past eight years & his loyal elves consider him the best santa ever. But santas got problems (hes even mysteriously losing weight) and things quickly go south when he finds out that his son charlie has landed on this years naughty list. Studio: Buena Vista Home Video Release Date: 09/07/2004 Starring: Tim Allen Elizabeth Mitchell Run time: 104 minutes Rating: G Director: Michael Lembeck
School of Rock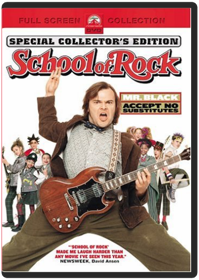 Sandra Adair, Richard Linklater
A diehard rock guitarist-turned-substitute-teacher transforms a class of fifth graders into a high-voltage rock group. His lesson: to lead the kids on to victory in the local battle of the bands competition. Studio: Paramount Home Video Release Date: 08/22/2006 Starring: Jack Black Joan Cusack Run time: 109 minutes Rating: Nr
Seabiscuit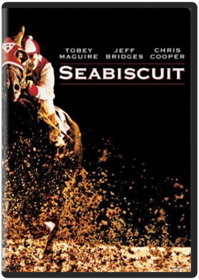 Proving that truth is often greater than fiction, the handsome production of Seabiscuit offers a healthy alternative to Hollywood's staple diet of mayhem. With superior production values at his disposal, writer-director Gary Ross (Pleasantville) is a bit too reverent toward Laura Hillenbrand's captivating bestseller, unnecessarily using archival material—and David McCullough's familiar PBS-styled narration—to pay Ken Burns-like tribute to Hillenbrand's acclaimed history of Seabiscuit, the knobby-kneed thoroughbred who "came from behind" in the late 1930s to win the hearts of Depression-weary Americans. That caveat aside, Ross's adaptation retains much of the horse-and-human heroism that Hillenbrand so effectively conveyed; this is a classically styled "legend" movie like The Natural, which was also heightened by a lushly sentimental Randy Newman score. Led by Tobey Maguire as Seabiscuit's hard-luck jockey, the film's first-rate cast is uniformly excellent, including William H. Macy as a wacky trackside announcer who fills this earnest film with a much-needed spirit of fun. —Jeff Shannon
Secondhand Lions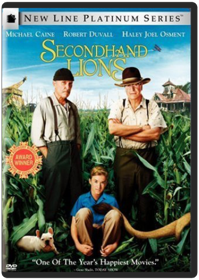 Tim McCanlies
A comedic and touching family film about a shy boy who finds shy boy who finds himself spending the summer with a pair of cranky & eccentric great-uncles have a mysterious and secret past. Studio: New Line Home Video Release Date: 09/12/2006 Starring: Michael Caine Robert Duvall Run time: 107 minutes Rating: Pg
The Secret Life of Bees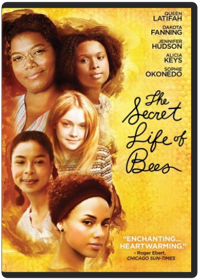 Gina Prince-Bythewood
Studio: Tcfhe Release Date: 02/03/2009 Run time: 109 minutes Rating: Pg13
Secret Window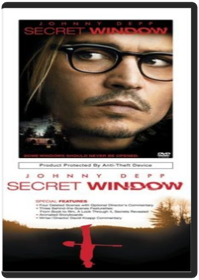 David Koepp
Mort rainey a writer just coming off a troublesome divorce with his ex-wife amy finds himself stalked at his remote lake house by a psychotic stranger who claims mort stole his best story idea (changing just the ending). Based on a steven king novel: secret window secret garden. Studio: Sony Pictures Home Ent Release Date: 09/20/2005 Starring: Johnny Depp Maria Bello Run time: 96 minutes Rating: Pg13
Seven Pounds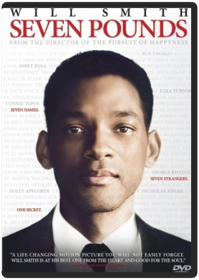 Gabriele Muccino
An irs agent with a fateful secret embarks on an extraordinary journey of redemption by forever changing the lives of seven strangers. Studio: Sony Pictures Home Ent Release Date: 03/17/2009 Starring: Will Smith Rosario Dawson Run time: 123 minutes Rating: Pg13
Sex and the City - The Complete Second Season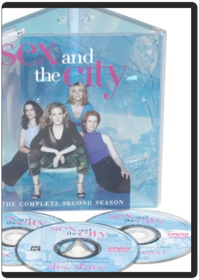 Alan Taylor, Allen Coulter, Allison Anders, Daniel Algrant, Darren Star
Studio: Hbo Home Video Release Date: 02/13/2007 Run time: 540 minutes Rating: R
Shark Tale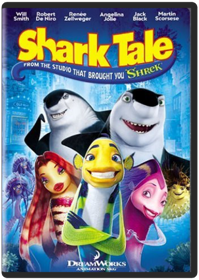 Bibo Bergeron, Rob Letterman, Vicky Jenson
Oscar a lowly tongue-scrubber at the local whale wash becomes an improbable hero when he tells a great white lie. To keep his secret oscar teams up with an outcast vegetarian shark lenny and the 2 become the most unlikely of friends. When the lie begins to unravel its up to oscars friends to help him. Studio: Paramount Home Video Release Date: 05/01/2007 Starring: Will Smith Renee Zellweger Run time: 90 minutes Rating: Pg
Shooter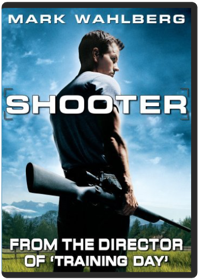 Antoine Fuqua
A marksman living in exile is coaxed back into action after learning of a plot to kill the president. Ultimately double-crossed and framed for the attempt he goes on the run to track the real killer and find out who exactly set him up and why. Studio: Paramount Home Video Release Date: 03/04/2008 Starring: Mark Wahlberg Michael Pena Run time: 125 minutes Rating: R
Shrek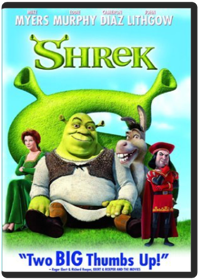 Andrew Adamson, Vicky Jenson
Studio: Paramount Home Video Release Date: 05/21/2002 Run time: 93 minutes Rating: Pg
Shrek 2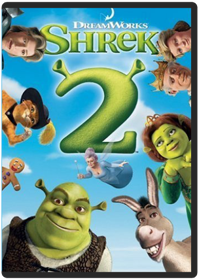 Andrew Adamson
Happily ever after never seemed so far away when a trip to meet the in-laws turns into another hilariously twisted adventure for shrek & fiona. With the help of his faithful donkey shrek takes on a potion-brewing fairy godmother the pompous prince charming & the famed ogre-killer puss in boots. Studio: Paramount Home Video Release Date: 08/23/2005 Starring: Mike Myers Cameron Diaz Run time: 92 minutes Rating: Pg
Shrek the Third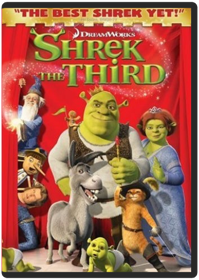 Chris Miller
Signs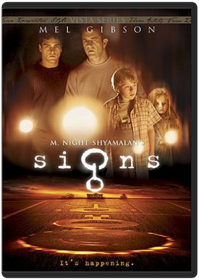 Story of the hess family in buck county pa who wake up one morning to find a 500 foot crop circle in their backyard. Emotional story of one family on one farm as they encounter terrifying last moments of life as the world is invaded. Studio: Buena Vista Home Video Release Date: 06/07/2005 Starring: Mel Gibson Run time: 106 minutes Rating: Pg13 Director: M Night Shyamalan
The Silence of the Lambs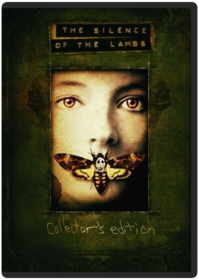 Jonathan Demme
Studio: Tcfhe/mgm Release Date: 02/05/2008
The Simpsons Movie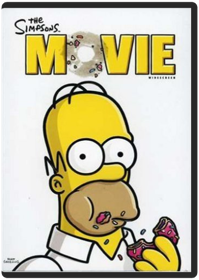 David Silverman
Studio: Tcfhe Release Date: 10/14/2008 Run time: 87 minutes Rating: Pg13
Sister Act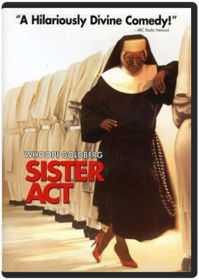 Colleen Halsey, Emile Ardolino
A reno lounge singer brings rock n roll to a choir of uns while hiding out from the mob in a convent. Studio: Buena Vista Home Video Release Date: 06/01/2004 Starring: Whoopi Goldberg Harvey Keitel Run time: 101 minutes Rating: Pg Director: Emille Ardolino
Sister Act 2: Back in the Habit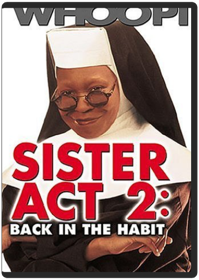 Smith, Maggie
Whoopi Goldberg returns in a gratuitous, poorly written sequel that contrives a reason to get her character back into Maggie Smith's convent. The "socially conscious" plot finds Goldberg being asked to relate to a bunch of street kids and pull them together into a choir. Since a bad guy is needed, the script grabs that old chestnut about a rich guy (James Coburn) preparing to close down the convent's school, and runs with it. The film is slow and unconvincing from start to finish, although costars Mary Wickes and Kathy Najimy get some good laughs, and the music is pretty spirited. —Tom Keogh
The Sixth Sense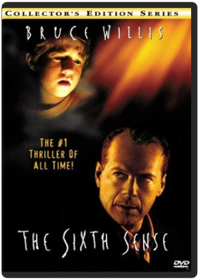 Willis, Bruce, M. Night Shyamalan
Malcolm crowe is a dedicated child psychologist who faces his greatest challenge when he meets a young boy who lives in a world populated by ghosts. Paralyzed by fear the boy claims to be tormented by ghosts who demand his help from their otherworldly pain. Crowe may be the boys only hope. Studio: Buena Vista Home Video Release Date: 06/06/2006 Starring: Bruce Willis Olivia Williams Run time: 107 minutes Rating: Pg13
Slumdog Millionaire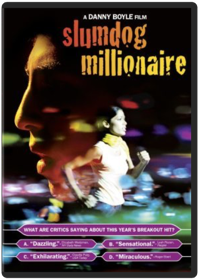 A mumbai teen who grew up in the slums becomes a contestant on the indian version of who wants to be a millionaire?. He is arrested for cheating & while being interrogated events from his life history are shown which explain why he knows the answers. 1/3 is in hindi with english subtitles-rest in english Studio: Tcfhe Release Date: 03/31/2009 Starring: Dev Patel Run time: 120 minutes Rating: R Director: Danny Boyle/loveleen Tandan
Smooth Talk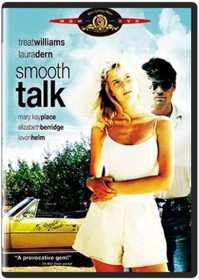 Joyce Chopra
Laura Dern stars in this sensitive and beautifullydirected picture (The Wall Street Journal ) about the joysand perils of growing up in small-town America whereinnocence can be lost in the blink of an eye.System Requirements: Running Time 92 MinFormat: DVD MOVIE Genre: DRAMA Rating: PG-13 UPC: 027616915207 Manufacturer No: 1007439
Snakes on a Plane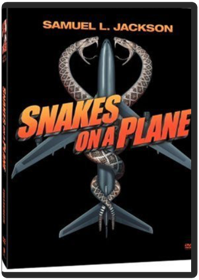 David R. Ellis
Studio: New Line Home Video Release Date: 05/06/2008 Run time: 106 minutes Rating: R
Snow Dogs
Brian Levant
Studio: Buena Vista Home Video Release Date: 08/02/2005 Run time: 139 minutes Rating: Pg
Something's Gotta Give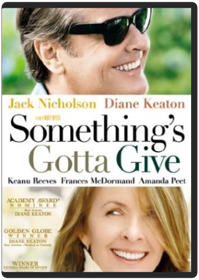 Joe Hutshing, Nancy Meyers
Harrys a perennial playboy with a libido much younger than he is. During what was to have been a romantic weekend with his latest girl marin he develops chest pains & winds up being nursed by marins mother erica. Harry who has always had the world on a string finds his life unraveling. Studio: Sony Pictures Home Ent Release Date: 09/27/2005 Starring: Jack Nicholson Amanda Peet Run time: 128 minutes Rating: Pg13
The Sorcerer's Apprentice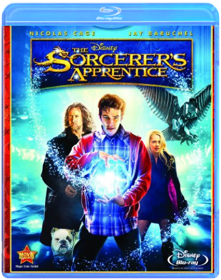 Jon Turteltaub
Magic is everywhere in Disney's The Sorcerer's Apprentice-the fun family adventure from the creators of National Treasure. Balthazar Blake (Nicolas Cage) is a modern-day sorcerer with his hands full defending Manhattan against dark forces. When a seemingly average kid shows hidden potential, Balthazar takes his reluctant recruit on a crash course in the art and science of magic to become the ultimate sorcerer's apprentice. Experience more extraordinary thrills, heart-stopping action and spectacular special effects than you can imagine as these unlikely partners show us that the real world is far more magical than we ever knew!
Sphere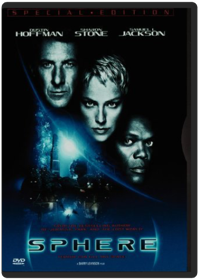 Barry Levinson
At the bottom of the pacific deepest fears come true. An elite underwater team explores the mysteries and menace of an eerie spacecraft that plunged into the ocean 300 years ago. Bonus: behind-the-scenes documentary shaping the sphere: the art of the visual effects supervisor. Studio: Warner Home Video Release Date: 02/08/2005 Starring: Dustin Hoffman Samuel L. Jackson Run time: 135 minutes Rating: R Director: Barry Levinson
Spider-Man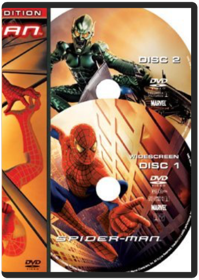 Sam Raimi
For devoted fans and nonfans alike, Spider-Man offers nothing less—and nothing more—than what you'd expect from a superhero blockbuster. Having proven his comic-book savvy with the original Darkman, director Sam Raimi brings ample energy and enthusiasm to Spidey's origin story, nicely establishing high-school nebbish Peter Parker (Tobey Maguire) as a brainy outcast who reacts with appropriate euphoria—and well-tempered maturity—when a "super-spider" bite transforms him into the amazingly agile, web-shooting Spider-Man. That's all well and good, and so is Kirsten Dunst as Parker's girl-next-door sweetheart. Where Spider-Man falls short is in its hyperactive CGI action sequences, which play like a video game instead of the gravity-defying exploits of a flesh-and-blood superhero. Willem Dafoe is perfectly cast as Spidey's schizoid nemesis, the Green Goblin, and the movie's a lot of fun overall. It's no match for Superman and Batman in bringing a beloved character to the screen, but it places a respectable third. —Jeff Shannon
Spider-Man 2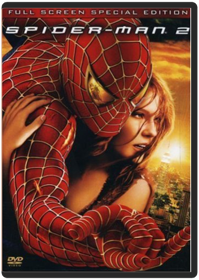 Sam Raimi
Peter parkers having a rough time. Things are so bad he declares that hes quitting & never putting on the suit again. However his sense of duty forces him to become a hero again when dr octavius is deformed in an accident & becomes dr octopus. Studio: Sony Pictures Home Ent Release Date: 04/25/2006 Starring: Tobey Maguire James Franco Run time: 127 minutes Rating: Pg13
Stand and Deliver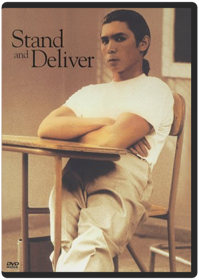 Nancy Richardson, Ramón Menéndez
Based on a true story, this inspiring American Playhouse production stars Edward James Olmos as a high school teacher who motivated a class full of East L.A. barrio kids to care enough about mathematics to pass an Advanced Placement Calculus Test. Not exactly a variation of To Sir, With Love, the film concerns itself with assumptions and biases held by mainstream authorities about disadvantaged kids, and Olmos's efforts to keep his students coolheaded enough to prove them wrong. Olmos, virtually unrecognizable as the pudgy, balding instructor, gives a career performance in this fine piece directed by Ramón Menéndez, and written by the director and Tom Musca. —Tom Keogh
Star Trek - First Contact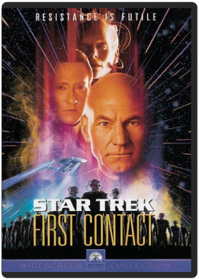 Even-numbered Star Trek movies tend to be better, and First Contact (#8 in the popular movie series) is no exception—an intelligently handled plot involving the galaxy-conquering Borg and their attempt to invade Earth's past, alter history, and "assimilate" the entire human race. Time travel, a dazzling new Enterprise, and capable direction by Next Generation alumnus Jonathan Frakes makes this one rank with the best of the bunch. Capt. Picard (Patrick Stewart) and his able crew travel back in time to Earth in the year 2063, where they hope to ensure that the inventor of warp drive (played by James Cromwell) will successfully carry out his pioneering warp-drive flight and precipitate Earth's "first contact" with an alien race. A seductive Borg queen (Alice Krige) holds Lt. Data (Brent Spiner) hostage in an effort to sabotage the Federation's preservation of history, and the captive android finds himself tempted by the queen's tantalizing sins of the flesh! Sharply conceived to fit snugly into the burgeoning Star Trek chronology, First Contact leads to a surprise revelation that marks an important historical chapter in the ongoing mission "to boldly go where no one has gone before." —Jeff Shannon
Star Trek - Nemesis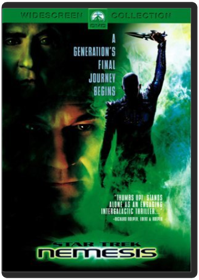 Stuart Baird
Paramount Star Trek: Nemesis - DVD
The cast of "Star Trek: The Next Generation" returns on a diplomatic mission to initiate peace with the Romulans. But uponarrival to the alien planet, the crew is faced with a threat that could lead to the Earth's destruction, and Picard meets his most dangerous adversary yet, a surprisingly personal nemesis.
Starring: Patrick Stewart, Jonathan Frakes, Brent Spiner, LeVar Burton,
Majel Barrett, Marina Sirtis,Michael Dorn, Steven Culp, Gates McFadden, Tom Hardy, Ron Perlman, Tom Brady, Whoopi Goldberg, KateMulgrew, Dina Meyer
DVD Features:
Region 1; Keep Case; Widescreen
Audio: Dolby Digital 5.1 - English
Additional Release Material:
AudioCommentary - 1. Stuart Baird - Director
Featurettes (4)
Deleted Scenes
Interactive Features: Interactive Menus
Scene Selection
Text/Photo Galleries: Photo Gallery
Star Trek Into Darkness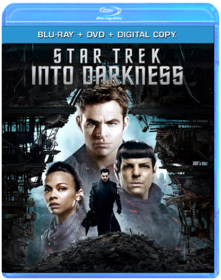 J.J. Abrams
When the crew of the Enterprise is called back home, they find an unstoppable force of terror from within their own organization has detonated the fleet and everything it stands for, leaving our world in a state of crisis. With a personal score to settle, Captain Kirk leads a manhunt to a war-zone world to capture a one man weapon of mass destruction. As our heroes are propelled into an epic chess game of life and death, love will be challenged, friendships will be torn apart, and sacrifices must be made for the only family Kirk has left: his crew
Star Wars - Episode I, The Phantom Menace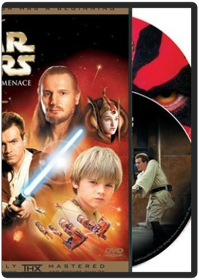 Ben Burtt, Paul Martin Smith, George Lucas
Luke skywalkers father is just a hopeful 9-year-old boy named anakin who knows nothing of his eventual fate as a dark lord in years to come. In this earlier time obi-wan kenobi is a determined young jedi knight. Qui-gon jinn is obi-wans venerable jedi master teaching the jedi way to his apprentice. Studio: Tcfhe Release Date: 09/12/2006 Starring: Liam Neeson Natalie Portman Run time: 133 minutes Rating: Pg Director: George Lucas
Star Wars - Episode II, Attack of the Clones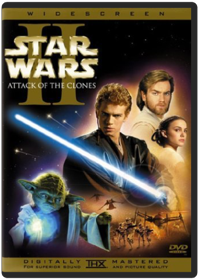 Ben Burtt, George Lucas
If The Phantom Menace was the setup, then Attack of the Clones is the plot-progressing payoff, and devoted Star Wars fans are sure to be enthralled. Ten years after Episode I, Padmé Amidala (Natalie Portman), now a senator, resists the creation of a Republic Army to combat an evil separatist movement. The brooding Anakin Skywalker (Hayden Christensen) is resentful of his stern Jedi mentor, Obi-Wan Kenobi (Ewan McGregor), tormented by personal loss, and showing his emerging "dark side" while protecting his new love, Amidala, from would-be assassins. Youthful romance and solemn portent foreshadow the events of the original Star Wars as Count Dooku (a.k.a. Darth Tyranus, played by Christopher Lee) forges an alliance with the Dark Lord of the Sith, while lavish set pieces showcase George Lucas's supreme command of all-digital filmmaking. All of this makes Episode II a technological milestone, savaged by some critics as a bloated, storyless spectacle, but still qualifying as a fan-approved precursor to the pivotal events of Episode III. —Jeff Shannon
Star Wars - Episode III, Revenge of the Sith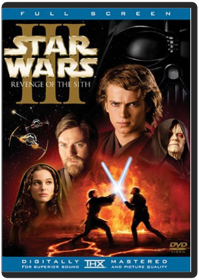 McGregor, Ewan, Portman, Natalie
The Star Wars saga is now complete on DVD with Episode III REVENGE OF THE SITH. Torn between loyalty to his mentor Obi-Wan Kenobi and the seductive powers of the Sith Anakin Skywalker ultimately turns his back on the Jedi thus completing his journey to the dark side and his transformation into Darth Vader. Experience the breathtaking scope of the final chapter in spectacular clarity and relive all the epic battles including the final climactic lightsaber duel between Anakin and Obi-Wan.System Requirements:Starring: Ewan McGregor Natalie Portman Hayden Christensen Ian McDiarmid Samuel L. Jackson Christopher Lee Directed By: George Lucas Running Time: 140Format: DVD MOVIE Genre: SCI-FI/FANTASY Rating: PG-13 UPC: 024543212768 Manufacturer No: 2231276
Star Wars: The Force Awakens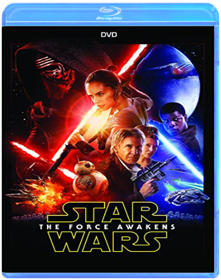 J.J. Abrams
Visionary director J.J. Abrams brings to life the motion picture event of a generation. As Kylo Ren and the sinister First Order rise from the ashes of the Empire, Luke Skywalker is missing when the galaxy needs him most. It's up to Rey, a desert scavenger, and Finn, a defecting stormtrooper, to join forces with Han Solo and Chewbacca in a desperate search for the one hope of restoring peace to the galaxy.
Stuart Little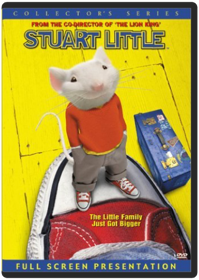 Rob Minkoff
This live-action version of E.B. White's novel doesn't have quite the magic of, say, Toy Story. Instead of entertainment the whole family can be enthralled with, Stuart Little is squarely aimed, and successfully so, at the 4- to 10-year-old watcher. Does this make it a bad family film? Not in the slightest. The gee-whiz visual effects (created by original Star Wars wizard John Dykstra) and the film's ebullient wholesomeness make this a welcome addition to the home library.

In E.B. White's world, it's hardly surprising that human parents would adopt "outside their species." The smooth-talking mouse Stuart (voiced by Michael J. Fox) seems the perfect new child for parents Geena Davis and Hugh Laurie, especially with an adorable wardrobe of very small sweaters and pants. Harder is fitting in with the Little's family cat, Snowbell (voiced by Nathan Lane, who also deftly voiced Timon in director Rob Minkoff's last feature, The Lion King). The simple story deals with Stuart trying to fit in with his new life, including big brother George (Jerry Maguire's scene-stealing Jonathan Lipnicki). And of course there's an adventure when Snowbell's schemes lead Stuart into true danger, in the form of the devious plans of an alley cat named Smokey (voiced by Chazz Palminteri). Brisk—85 minutes—amusing, and tolerably cute, Stuart Little stands tall. Two curios: The effects are so cleanly done that we could call Stuart the first successfully computer-animated actor, and the screenplay was cowritten by M. Night Shyamalan, who made bigger waves in 1999 writing and directing The Sixth Sense. —Doug Thomas
Stuck On You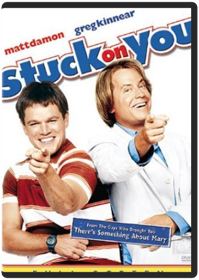 Mark Steilen, Bobby Farrelly, Peter Farrelly
Conjoin the fun with bob & walt tenor two brothers who share a passion for life — & a liver. But their unique bond leads to wild complications when walt decides to pursue his dreams of becoming an actor & persuades his reluctant sibling to go along for the ride! Studio: Tcfhe Release Date: 12/19/2006 Starring: Matt Damon Cher Run time: 119 minutes Rating: Pg13 Director: Bobby & Peter Farrelly
The Sum of All Fears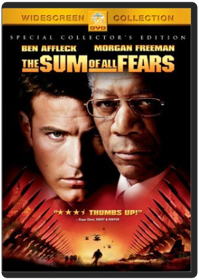 Phil Alden Robinson
It's not easy replacing Harrison Ford as a beloved screen hero, but Ben Affleck brings fresh vitality to The Sum of All Fears, reviving Paramount's Tom Clancy franchise in the role Ford made famous. As CIA agent Jack Ryan, Affleck is a rookie in the covert ranks, unraveling a plot that lures Russian and American superpowers into a nuclear standoff, while a neofascist faction turns most of Baltimore into an atomic wasteland and holds the world in the grip of a terrorist nightmare. Affleck combines sharp intelligence with a new-guy's perspective, while a senior agent (Morgan Freeman) passes the torch of back-channel authority. The result is one of the best Clancy films to date, ably helmed by Phil Alden Robinson (whose comic thriller Sneakers was sorely underrated) with a stellar supporting cast, and adapted with abundant humor, humanity, and thrills by Donnie Brasco screenwriter Paul Attanasio and cowriter Daniel Pyne. Even the typically reticent Clancy would approve. —Jeff Shannon
Swordfish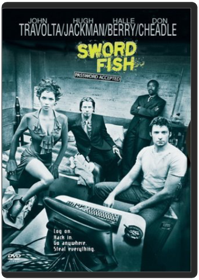 Dominic Sena
When the DEA shut down its dummy corporation operation codenamed SWORDFISH in 1986 they had generated $400 million which they let sit around; fifteen years of compound interest has swelled it to $9.5 billion. A covert counter-terrorist unit called Black Cell headed by the duplicitious and suave Gabriel Shear wants the money to help finance their raise-the-stakes vengeance war against international terrorism but it's all locked away behind super-encryption. He brings in convicted hacker Stanley Jobson who only wants to see his daughter Holly again but can't afford the legal fees to slice into the government mainframes and get the money.Running Time: 99 min.System Requirements:Starring: John Travolta Hugh Jackman Halle Berry Don Cheadle Vinnie Jones and Sam Shepard. Directed By: Dominic Sena. Running Time: 99 Min. Color. This film is presented in "Widescreen" format. Copyright 2001 Warner Home Video.Format: DVD MOVIE Genre: ACTION/ADVENTURE/THRILLERS Rating: R UPC: 085392132225 Manufacturer No: 21322DVD
Tammy Extended Cut
Ben Falcone
Tammy: EXT&TH (Blu-ray + DVD + Digital HD UltraViolet Combo Pack)
TCM Greatest Classic Films Collection: Comedy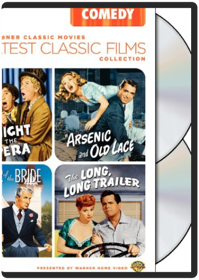 ARSENIC AND OLD LACE Cary Grant and a stellar cast romp through this classic farce based on the Broadway hit and breezily directed by Frank Capra. A frazzled drama critic's two maiden aunts put a secret ingredient in their elderberry wine – and the resulting circus is howlingly hilarious, with a comically rubber-faced, rubber-legged Grant in the center ring. A NIGHT AT THE OPERA Grand opera equals grand comedy as the Marx Brothers cram a ship's stateroom and more with wall-to-wall gags, one-liners, musical riffs and two hard-boiled eggs – all while skewering pompous schemes to sabotage an opera production. "Arguably their finest film" (4 Star Rating! - Leonard Maltin's Movie Guide). THE LONG, LONG TRAILER Anyone know how to park this thing? Lucille Ball and Desi Arnaz play newlyweds who hit the honeymoon road with a 40-foot house trailer in tow in this slaphappily-ever-after comedy directed by Vincente Minnelli. FATHER OF THE BRIDE (1950) Spencer Tracy is the father and Elizabeth Taylor the bride in this comic celebration of an American rite (and wrongs) of passage. Here comes the bride, there goes dad's wallet…and everyone's heart. What sparkling fun!
Ted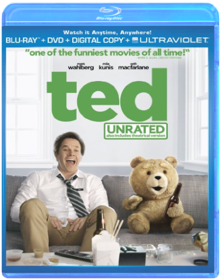 Seth MacFarlane
Family Guy creator Seth MacFarlane brings his boundary-pushing brand of humor to the big screen for the first time as writer, director and voice star of Ted. In the live action/CG-animated comedy, he tells the story of John Bennett (Mark Wahlberg), a grown man who must deal with the cherished teddy bear who came to life as the result of a childhood wish...and has refused to leave his side ever since.
Teenage Mutant Ninja Turtles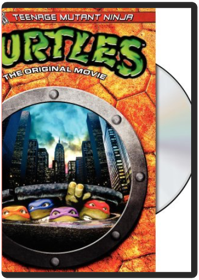 Steve Barron
Catch americas favorite green teens in the original live-action blockbuster film. After wading in a puddle of radioactive waste these radical reptiles are transformed into new york citys greatest crime-fighting quartet. Studio: New Line Home Video Release Date: 02/10/2009 Run time: 95 minutes Rating: Pg
The Terminator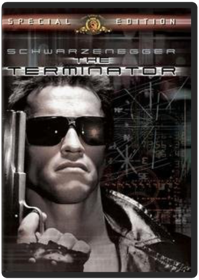 James Cameron
This is the film that cemented Schwarzenegger's spot in the action-brawn firmament, and it was well deserved. He's chilling as the futuristic cyborg who kills without fear, without love, without mercy. James Cameron's story and direction are pared to the bone and all the more creepy. But don't overlook the contributions of Linda Hamilton, who more than holds her own as the Terminator's would-be victim, Sarah Connor—thus creating, along with Sigourney Weaver in Alien, a new generation of rugged, clear-thinking female action stars. It's surprising how well this film holds up, and how its minimalist, malevolent violence is actually way scarier than that of its far more expensive, more effects-laden sequel. —Anne Hurley
The Jungle Book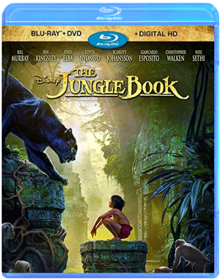 Jon Favreau
In an epic adventure directed by Jon Favreau (IRON MAN), Mowgli, a man-cub raised in the jungle by a family of wolves, embarks on a captivating journey of self-discovery when he's forced to abandon the only home he's ever known. Featuring an all-star voice cast including Bill Murray, Ben Kingsley and Scarlett Johansson, THE JUNGLE BOOK is "stunning" (Todd McCarthy, The Hollywood Reporter).
The Terminal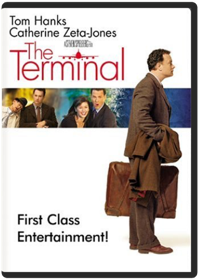 Steven Spielberg
After arriving at nys jfk airport viktor vivorski gets caught in bureaucratic glitches that make it impossible for him to return to his home country or enter the u.S. Now caught up in the world inside the airport viktor makes friends gets a job & finds romance - all inside the terminal. Studio: Paramount Home Video Release Date: 05/01/2007 Starring: Tom Hanks Stanley Tucci Run time: 128 minutes Rating: Pg13
Thor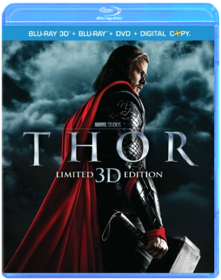 Joss Whedon, Kenneth Branagh
The powerful but arrogant warrior thor is cast out of the fantastic realm of asgard and sent to live amongst humans on earth where he soon becomes one of their finest defenders. Studio: Paramount Home Video Release Date: 09/13/2011 Starring: Chris Hemsworth Natalie Portman Run time: 114 minutes Rating: Pg13 Director: Kenneth Branagh
Titanic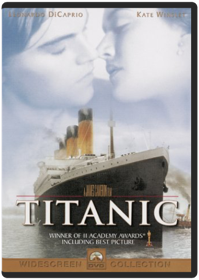 Kate winslet and leonardo dicaprio play ill-fated lovers in this epic romance set against the backdrop of an unforgettable disaster. Their budding romance is scuttled when the luxury liner on which they are traveling strikes an iceberg and plummets to the ocean floor on april 15 1912. Studio: Paramount Home Video Release Date: 05/23/2006 Starring: Leonardo Dicaprio Kate Winslet Run time: 194 minutes Rating: Pg13 Director: James Cameron
To Wong Foo Thanks for Everything Julie Newmar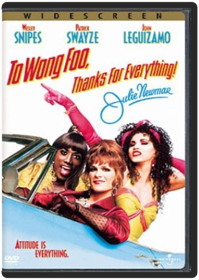 Andrew Mondshein, Beeban Kidron
Car trouble strands three drag queens in a conservative midwestern town. Studio: Uni Dist Corp. (mca) Release Date: 12/28/2004 Starring: Wesley Snipes Patrick Swayze Run time: 109 minutes Rating: Pg13 Director: Beeban Kidron
The Tourist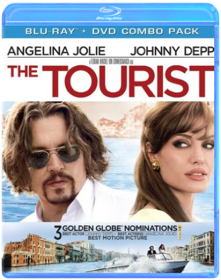 Florian Henckel von Donnersmarck
Frank (Johnny Depp), a mild-mannered American on vacation in Venice, Italy, is befriended by Elise (Angelina Jolie), a breathtakingly beautiful woman with a mysterious secret. Soon, their playful romantic dalliance turns into a complicated web of dangerous deceit as they are chased by Interpol, the Italian police, and Russian hit men in this suspense-filled, international action thriller.
Tower Heist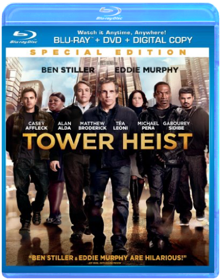 Brett Ratner
Studio: Uni Dist Corp. (mca) Release Date: 02/21/2012 Rating: Pg13
Toy Story 3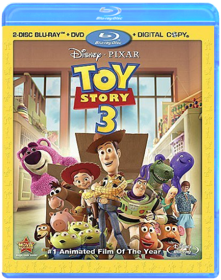 Lee Unkrich
The creative minds behind Disney Pixar's groundbreaking animated blockbusters invites you back inside the Toys' delightful world for a heartwarming and hilarious Hi-Definition movie experience you'll never forget. All the original voice talent returns (including Tom Hanks and Tim Allen) plus new talent including Michael Keaton as Ken and Ned Beatty as Lots-O'-Huggin' Bear. It's the biggest, best, most exciting Toy Story of them all, raves Access Hollywood.

As Andy gets ready to leave for college, Woody, Buzz, Jessie and the rest of the gang wonder if this is the end of the line. But, when a mix up lands them in the Sunnyside Day Care Center where they meet 14 new toys, they soon discover that a wild new adventure is just beginning! Take an amazing journey with some of the most beloved characters in movie history and discover what being a friend is truly all about.
It's everything a movie should be: hilarious, touching, exciting and clever, says USA Today. Buzzing with hours of exclusive bonus features, including an interactive trivia game and the Pixar short film Day and Night, Toy Story 3 goes to infinity and beyond on Blu-ray Hi-Def!

Meet the Characters Woody
Woody is a cowboy sheriff with a pull-string that, when pulled proclaims Woody's signature catchphrases from the 1950s TV show "Woody's Roundup." He's always been Andy's favorite toy. Even though his owner is now grown, the loyal sheriff Woody maintains a steadfast belief that Andy still cares about his toys. As the toys venture into their unknown future, Woody remains the voice of reason. As their dependable leader, he ensures that no toy gets left behind. Buzz Lightyear
Buzz Lightyear is a heroic space ranger action figure, complete with laser beam, karate-chop action and pop-out wings. Buzz is a boy's dream toy who becomes a quick favorite of young Andy, and the closest of buddies with Woody. While Buzz's sole mission used to be defeating the evil Emperor Zurg, what he now cares about most is keeping his toy family together. Buzz's new mission is sidetracked along the way, however, when his journey brings out surprising aspects of his personality even he didn't know existed. Jessie
Jessie is an exuberant, rough-and-tumble cowgirl doll who's always up for a daring adventure to help critters in need. With Andy's imminent departure hanging over the toys, Jessie is afraid of being abandoned by her owner once again. She takes charge, insisting that the toys take control of their own destinies. But is it a decision they'll later regret! Rex
Rex may look like the most fearsome dinosaur in the toy box, but this tyrannosaurus is one of the most lovable toys of the bunch. Despite his endless worrying and insecurities about his small roar, Rex always comes through for his pals. Hamm
A pink piggybank with a penchant for one-liners. He's still a know-it-all, or at least that's what he'd like everyone to believe. Mr. Potato Head
Mr. Potato Head is a wisecracking, hot-headed spud, complete with angry eyes. He's the eternal pessimist with a tough plastic exterior, but his total devotion to his little "sweet potato," Mrs. Potato Head, reveals a softer side.. Mrs. Potato Head
Mrs. Potato Head is Mr. Potato Head's biggest fan. She adores her brave spud and is always willing to lend him a hand. Or an eye. While Mr. Potato Head's "sweet potato" lives up to her pet name, she also shares her husband's hair-trigger temper. Bullseye
Bullseye is Woody's trusty toy steed from the "Woody's Roundup" gang. Bullseye can ride like the wind and leap across giant canyons in a single bound, especially when Woody is in the saddle. Big Baby
Your little one with love this lifelike baby doll with his soft, cuddly fabric body and vinyl arms, legs, and face. With dazzling blue eyes that open and close, this realistic baby encourages nurturing play. Eighteen inches tall, he comes dressed in an adorable yellow onesie with matching bonnet, and has his own magical bottle of milk that disappears while he drinks! A perfect first doll for your special child. Machine washable on gentle cycle. Flame Retardant. Chatter Telephone
Ring-ring! The Fisher-Price Chatter Telephone is a classic pull toy that has been inspiring giggles for many generations, while building motor skills and balance. Preschoolers can't resist the friendly face with eyes that move up and down when they pull the toy along, and the bright colors and pleasing sounds keep them happy and engaged. Chatter Telephone is ideal for the little hands in your life. Mr. Pricklepants
Frolic your afternoons away on woodland adventures with Mr. Pricklepants! This charming lederhosen-wearing hedgehog is from the Waldfreunde collection of premium imported plush toys. He may look prickly, but the plump and fuzzy Mr. Pricklepants is made strictly for cuddling! Hand wash and air dry. Restore fluffiness with fingers. Made in Germany. Dolly
Dolly is a soft and sweet dress-up rag doll, and is the perfect gift for any young child! Her floppy body and sunny smile will make her an irresistible new member of your family. Dolly has purple hair, googly eyes and gently blushing cheeks. She comes with a pretty blue dress, but templates are included to create and sew your own outfits. Machine washable on gentle cycle. Stretch
Stretch is a fun-loving under-the-sea octopus friend that shines in glittery purple. Kids can count her eight rubbery legs and dozens of sticky suckers that are sure to stand up to rough-and-tumble play and extreme stretching. Toss her high on the wall and watch her climb her way down! Clean in mild soap solution to remove dust and lint. Twitch
Meet Twitch, the insectaloid warrior, where MAN + INSECT = AWESOME! This sturdy action figure stands over five inches tall, with more than 15 points of articulation, including ferocious chomping mandibles. Use his powerful wings and impenetrable exoskeleton to evade capture! Twitch is meticulously detailed and includes his signature magical battle staff and removable chest armor. For children ages 4 and up. Other insectaloid figures sold separately. Trixie
Trixie is a perfect playmate for prehistoric playtime! Visit the era when dinosaurs ruled the Earth! Made of rigid, durable plastic and in friendly shades of blue and purple. Trixie features an expressive mouth and movable legs. This gentle Triceratops will feed any child's imagination. Also available: Tyrannosaurus Rex, Stegosaurus and Velociraptor. Lots-o'-Huggin' Bear
Lots-o'-Huggin' Bear is a jumbo, extra-soft teddy bear with a pink and white plush body and a velvety purple nose. This lovable bear stands fuzzy heads and shoulders above other teddy bears because he smells like sweet strawberries! With a smile that will light up your child's face and a belly just asking to be hugged. Lots-o'-Huggin' Bear is sure to become a bedtime necessity. Stain-resistant. Spot clean plush surface with a damp cloth. Ken
Grab your binoculars and join Ken on a safari! A swinging bachelor who's always on the lookout for fun, Ken sports the perfect outfit for his eco-adventure: light blue shorts and a leopard-print shirt with short sleeves sure to keep him cool in the hot sun. And after his exciting expedition, Ken will be ready to hit the dance floor in style. His accessories include matching scarf, sensible loafers, and a fashion-forward gold belt. Dozens of additional Ken outfits sold separately. Meet the voices behind your favorite characters:         (From left to right) Tom Hanks as Woody, Tim Allen as Buzz, and Joan Cusack as Jesse

        (From left to right) Ned Beatty as Lots-O', Don Rickles as Mr. Potato Head, and Michael Keaton as Ken
Trading Places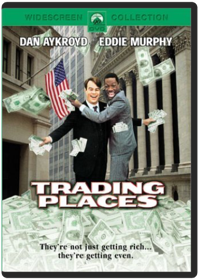 John Landis
In this crowd-pleasing 1983 comedy of high finance about a homeless con artist who becomes a Wall Street robber baron, Eddie Murphy consolidated the success of his startling debut in the previous year's 48 Hours and polished his slick-winner persona. The turnabout begins with an argument between super-rich siblings, played by Ralph Bellamy and Don Ameche: Are captains of industry, they wonder, born or made? To settle the issue, the meanies construct a cruel experiment in social Darwinism. Preppie commodities trader Dan Aykroyd (perfectly cast) is stripped of all his worldly goods and expelled from the firm, and Murphy's smelly derelict is appointed to take his place, graduating to tailored suits and a world-class harem in record time. Eventually the two men team up to teach the nasty old manipulators a lesson, cornering the market in frozen orange juice futures in the process. Director John Landis (The Blues Brothers) doesn't have the world's lightest touch, but he hits most of the jokes hard and quite a few of them pay off. Trading Places is also a landmark film for fans of Jamie Lee Curtis. —David Chute
Transformers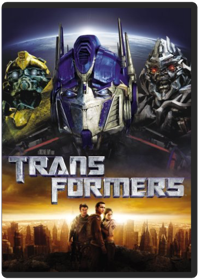 Studio: Paramount Home Video Release Date: 09/16/2008 Run time: 143 minutes Rating: Pg13
Transformers: Dark of the Moon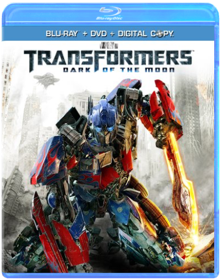 Michael Bay
Transformers: Dark of the Moon (Two-Disc Blu-ray/DVD Combo + Digital Copy)
The Transporter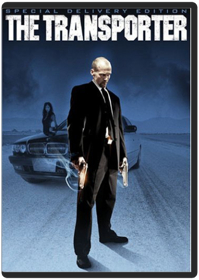 Corey Yuen
Studio: Tcfhe Release Date: 03/28/2008 Run time: 92 minutes Rating: Pg13
Transporter 2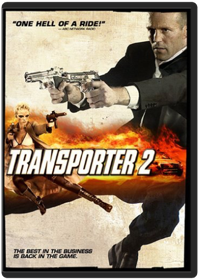 Nauta, Kate, Statham, Jason, Valletta, Amber
Ex-special forces operative frank martin aka the transporter is now retired in miami. He makes a living drving for a wealthy family but when their young son is abducted frank must use his martial arts mastery & extraordinary driving skills to save the boy & thwart the kidnappers master plan. Studio: Tcfhe Release Date: 02/05/2008 Starring: Jason Statham Run time: 87 minutes Rating: Pg13
Transporter 3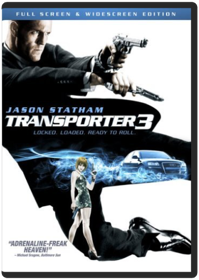 Camille Delamarre, Carlo Rizzo, Olivier Megaton
Frank martin puts the driving gloves on to deliver valentina the kidnapped daughter of a ukranian government official from marseilles to odessa on the black sea. En route he has to contend with thugs who want to intercept valentinas safe delivery and not let his personal feelings get in the way. Studio: Lions Gate Home Ent. Release Date: 03/10/2009 Starring: Jason Statham Natalya Rudakova Run time: 104 minutes Rating: Pg13 Director: Olivier Megaton
Tropic Thunder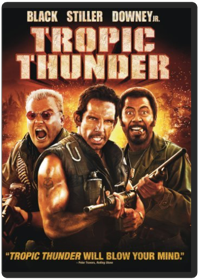 Ben Stiller
Studio: Paramount Home Video Release Date: 11/18/2008 Run time: 107 minutes Rating: R
Troy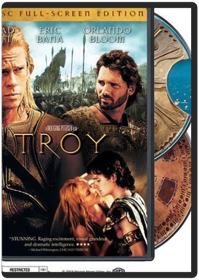 Wolfgang Petersen
A re-creation of a long-ago world of bireme warships clashing armies the amssive fortress city & the towering trojan horse. Studio: Warner Home Video Release Date: 05/06/2008 Starring: Brad Pitt Diane Kruger Run time: 163 minutes Rating: R
Twister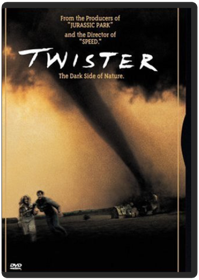 Jan de Bont
In the heart of tornado alley an unfunded ragtag group of scientists make themselves right at home in the middle of some of natures most violent storms. In order to launch experimental equipment designed to help them develop an early tornado warning system these researchers risk it all in the name of science. Studio: Warner Home Video Release Date: 05/23/2006 Starring: Helen Hunt Cary Elwes Run time: 113 minutes Rating: Pg13 Director: Jan De Bont
U.S. Marshals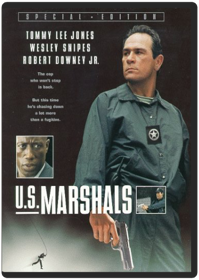 Stuart Baird
An ultimately futile attempt to make lightning strike twice, this so-called spinoff from 1993's blockbuster The Fugitive avoids the label of "sequel" by forging ahead without the first film's star, Harrison Ford. The idea is to showcase the return of Tommy Lee Jones in his Oscar-winning role as tenacious U.S. Marshal Sam Gerard, this time testing his mettle against a covert government operative (Wesley Snipes) accused of murdering two secret service attachés. Unfortunately, Jones and the entire cast have been trapped in a rambling plot, and the underdog status that made Ford such a compelling hero is sacrificed to an evenly matched and eventually tiresome game of cat and mouse, with a villain whose identity is far too predictable. With no dramatic buildup and several superfluous characters to distract its focus, the film's momentum plays out like a rote exercise compared to the high stakes of the earlier film. —Jeff Shannon
Unbreakable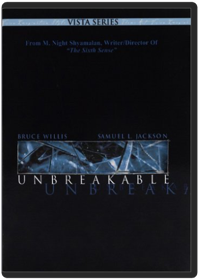 Security guard david dunn is the sole survivor of a horrific train crash in a remote area outside philadelphia. In fact he miraculously emerges from the wreckage without a single scratch. Studio: Buena Vista Home Video Release Date: 06/06/2006 Starring: Bruce Willis Samuel L. Jackson Run time: 107 minutes Rating: Pg13 Director: M. Night Shyamalan
Up (Four-Disc Blu-ray/DVD Combo + BD Live) [Blu-ray]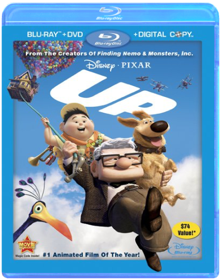 Bob Peterson, Pete Docter
Walt Disney Pictures and Pixar Animation Studios take moviegoers up, up and away on one of the funniest adventures of all time with their latest comedy-fantasy. Up follows the uplifting tale of 78-year-old balloon salesman Carl Fredricksen, who finally fulfills his lifelong dream of a great adventure when he ties thousands of balloons to his house and flies away to the wilds of South America. But he discovers all too late that his biggest nightmare has stowed away on the trip an overly optimistic 8-year-old Wilderness Explorer named Russell. Their journey to a lost world, where they encounter some strange, exotic and surprising characters, is filled with hilarity, emotion and wildly imaginative adventure.
Van Helsing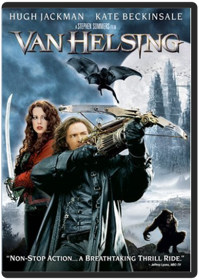 Stephen Sommers
Legendary monster hunter van helsing is summoned to mysterious transylvania on a mission that will thrust him into a sweeping battle against the forces of darkness! Studio: Uni Dist Corp. (mca) Release Date: 09/18/2007 Starring: Hugh Jackman Kate Beckinsale Run time: 132 minutes Rating: Pg13
Wall-E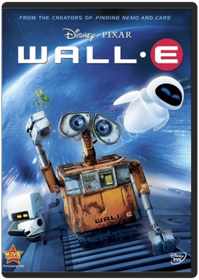 Andrew Stanton
As the last robot left on earth wall-e is one small robot wh holds the future of earth and mankind squarely in the palm of hismetal hand. Studio: Buena Vista Home Video Release Date: 11/18/2008 Starring: Ben Burtt Run time: 98 minutes Rating: G Director: Andrew Stanton
Wallace & Gromit - The Curse of the Were-Rabbit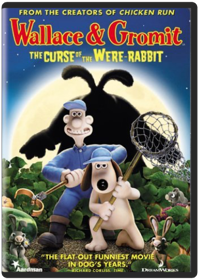 Nick Park, Steve Box
When their towns prized produce stars disappearing our cheese-loving inventor and his savvy canine companion must use all their wildly imaginative inventions to try to capture a mysterious beast of epic and fluffy proportions! Studio: Paramount Home Video Release Date: 02/05/2008 Run time: 85 minutes Rating: G
Wanted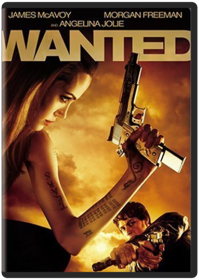 Timur Bekmambetov
A young man finds out his long lost father is an assassin. And when his father is murdered the son is recruited into his fathers old organization & trained by a man names sloan to follow in his dads footsteps. Studio: Uni Dist Corp. (mca) Release Date: 12/02/2008 Starring: James Mcavoy Angelina Jolie Run time: 110 minutes Rating: R
The War of the Roses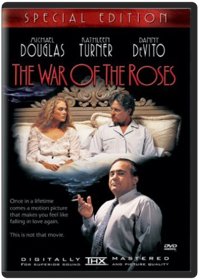 Danny DeVito
Michael Douglas, Kathleen Turner, and Danny DeVito reunited for a third time to fabulous effect in this dark, disturbing comedy of martial trauma and revenge, which couldn't be more different from their sunnier outings in Romancing the Stone and The Jewel of the Nile. Douglas and Turner, in career-best performances, are the materialistic, consumer-driven Roses of the title (Oliver and Barbara) whose seemingly perfect marriage has soured beyond repair; their only point of contact, aside from their two college-bound kids, is their meticulously maintained dream house, which Douglas bought and Turner decorated to perfection. When Turner gets a taste of financial independence, she asks Douglas for divorce—all she wants is the house and everything in it (aside from his clothes and shaving kit). He laughs at her and she punches him in the face. Things only get worse from there, as nasty divorce proceedings (with DeVito as Douglas's lawyer) give way to insults, threats, ruined dinner parties, and pet abuse. And through it all, the Roses begin destroying their beloved home and its contents, just to spite each other. DeVito, who also directed, takes Michael Leeson's blacker-than-black screenplay and gives it a hyperstylized spin, complete with skewed camera angles and wonderfully expressionistic cinematography (by Stephen Burum) as Douglas and Turner barricade themselves in their house, both refusing to give an inch. Shocking for a mainstream studio picture, with its unsympathetic protagonists, escalating bitterness, and disturbing finale, Roses is a poisonously funny valentine to both marriage and '80s materialism, tempered only by its framing device as a cautionary tale. Definitely not a date movie. —Mark Englehart
War of the Worlds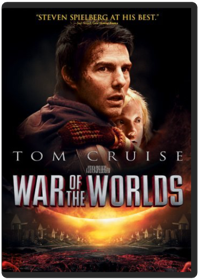 Steven Spielberg
WAR OF THE WORLDS - DVD Movie
The Waterboy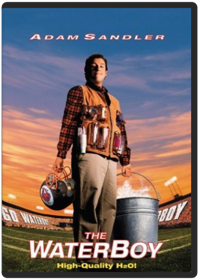 Sandler, Adam, Winkler, Henry
America's favorite wild and zany funnyman, Adam Sandler (50 FIRST DATES, MR. DEEDS, PUNCH-DRUNK LOVE), scores big laughs in a smash comedy hit where the laughs never run dry! Just an oddball mama's boy from the back bayous of Louisiana, Bobby Boucher (Sandler) never wanted anything more than to quench the thirst of the dehydrated athletes who treat him like dirt! But when Coach Klein (Henry Winkler — HOLES, TV's HAPPY DAYS) makes the call that allows Bobby to finally stand up for himself, it unleashes a torrent of bottled-up frustration ... and exposes a talent for tackling that transforms him from a meek "water distribution engineer" into the hardest hitter ever to roam the gridiron! Also featuring award-winning Kathy Bates (ABOUT SCHMIDT, TITANIC, MISERY) and sexy Fairuza Balk (ALMOST FAMOUS, RETURN TO OZ) in a hilarious cast of stars — here's your chance to join the millions everywhere who've proudly stood and cheered for The Waterboy! ————————————————————————————————————————
Wedding Crashers - Uncorked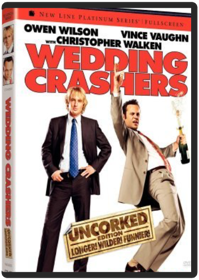 David Dobkin
With Vince Vaughn and Owen Wilson as a pair of brazen wedding crashers, this buddy/romantic comedy milks a few big laughs from its foolproof premise. Under the direction of David Dobkin (who previously worked with Wilson on Shanghai Knights), the movie ranges from bawdy romp to mushy romance, and that tonal identity crisis curtails the overall hilarity. But when the well-teamed costars are firing on all pistons with fast-paced dialogue and manic situations, belly laughs are delivered at a steady clip. Things get complicated when the guys infiltrate the family of the Treasury Secretary (Christopher Walken), resulting in a romantic pair-off between Vaughn and the congressman's oversexed daughter Gloria (Isla Fisher) while Wilson sincerely woos another daughter, Claire (Rachel McAdams), who's unhappily engaged to an Ivy League cheater (Bradley Cooper). Walken is more or less wasted in his role, but Jane Seymour and Henry Gibson make amusing appearances, and a surprise guest arrives late in the game for some over-the-top scene-stealing. It's all a bit uneven, but McAdams (considered by some to be "the next Julia Roberts") is a pure delight, and with enough laughs to make it easily recommended, Wedding Crashers will likely find its place on DVD shelves alongside other flawed but enjoyable R-rated comedies that embrace a naughtier, nastier brand of humor with no need for apologies. —Jeff Shannon
The Wedding Singer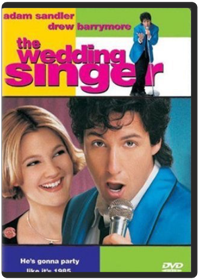 Frank Coraci
You're better off having been born after, say, 1965, if you really want to enjoy this corny romantic comedy and its abundant references to the MTV culture of the mid-1980s—and even then the odds are only 50-50 that you'll have a shamelessly good time. But a lot of people beat those odds, because The Wedding Singer was a surprise box-office hit when released in early 1998, and it resulted in Saturday Night Live graduate Adam Sandler's salary going ridiculously sky-high. It's a schizophrenic film about a seemingly schizophrenic wedding singer (Sandler) who's charmingly sweet to some people but a tongue-lashing maniac to others, probably out of frustration over his fading ambition as a wannabe rock star (not to mention Sandler's penchant for loud-mouthed lunacy). When he meets an admiring young waitress (delightfully played by Drew Barrymore), it's love at first sight, complicated by their pending marriages to much less appealing fiancés. The plot then contorts itself to accommodate this contrived will-they-or-won't-they? scenario, so you're better off ignoring the love story and focusing on the comedy, which is sporadic but occasionally hilarious. This is also a lighter, friendlier Sandler than moviegoers had seen before, which probably accounts for the movie's success. Toss in a fine supporting cast—including a show-stopping drunk act by indie-movie stalwart Steve Buscemi—and you've got the ingredients for a no-brainer that's ultimately more fun than it is annoying. —Jeff Shannon
Weekend at Bernie's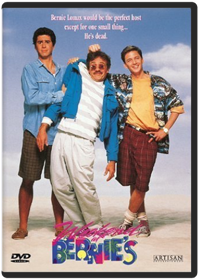 Weekend at Bernie's starts when two lowly clerks at an insurance agency uncover a $2 million fraud and report it to their boss, Bernie (Terry Kiser). Unfortunately for them, Bernie is the one behind the fraud, and he invites them to his island beach house for the weekend, where he intends to have them killed by his mob contacts. Unfortunately for Bernie, the mob decides to rub him out instead—and thus begin the necrotic hijinks. The clerks, Richard (Jonathan Silverman) and Larry (Andrew McCarthy), arrive and discover Bernie's body. At first they panic and start to call the police, but when a party of islanders sweeps in, Richard and Larry also discover that the local residents are so self-absorbed they don't notice that Bernie is dead. So if our heroes can just convince everyone that Bernie is still alive for they weekend, they can have a splendid time. Unfortunately, they also convince the mob hitman, who keeps trying to take Bernie out. Weekend at Bernie's was made at the height of 1980s fashion and features many amusing outfits and hairstyles—often the styles are funnier than the dialogue, and the characters are tissue-paper thin. Still, there's no denying that the movie chugs along from bit to bit and never takes itself more seriously than it should. A cheerful, disposable piece of fluff. —Bret Fetzer
White Oleander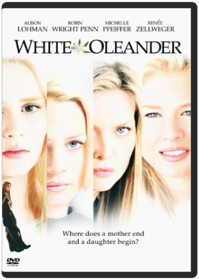 Peter Kosminsky
White Oleander chronicles the life of Astrid (Alison Lohman), a young teenager who journeys through a series of foster homes after her mother (Michelle Pfeiffer) goes to prison for committing a crime of passion. Set adrift in the world, Astrid struggles to become her own person while coming to terms with the challenges of living life on her own.
Wild Hogs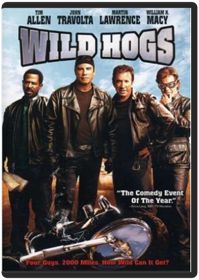 Walt Becker
Studio: Buena Vista Home Video Release Date: 08/15/2008 Run time: 100 minutes Rating: Pg13
Windtalkers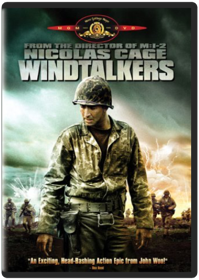 John Woo
In the brutal World War II Battle of Saipan Sergeant Joe Enders (Academy Award® winner* Nicolas Cage) guards and ultimately befriends Ben Yahzee (Adam Beach) a young Navajo trained in the one wartime code never broken by the enemy the Navajo Code. But if Yahzee should fall into Japanese hands how far will Enders go to save the military's most powerful secret? John Woo directs this exciting (Premiere) against-all-odds battle adventure (The Toronto Star) written by John Rice and Joe Batteer and inspired by the true story of the Navajo soldiers whose courage and sacrifices helped win the war in the Pacific.System Requirements: Running Time 134 MinFormat: DVD MOVIE Genre: ACTION/ADVENTURE Rating: R UPC: 027616881335 Manufacturer No: 1004026
Witless Protection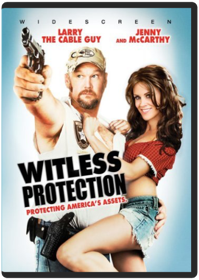 A small-town sheriff witnesses what he believes is a kidnapping & rushes to rescue a woman. The kidnappers turn out to be fbi agents assigned to protect her & deliver her to a big enron-type corruption trial in chicago but are later found to be on the take & are villains who are bent on killing her. Studio: Lions Gate Home Ent. Release Date: 06/10/2008 Starring: Larry The Cable Guy Jenny Mccarthy Run time: 97 minutes Rating: Pg13
The World Is Not Enough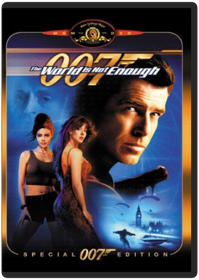 Michael Apted
In his 19th screen outing, Ian Fleming's superspy is once again caught in the crosshairs of a self-created dilemma: as the longest-running feature-film franchise, James Bond is an annuity his producers want to protect, yet the series' consciously formulaic approach frustrates any real element of surprise beyond the rote application of plot twists or jump cuts to shake up the audience. This time out, credit 007's caretakers for making some visible attempts to invest their principal characters with darker motives—and blame them for squandering The World Is Not Enough's initial promise by the final reel.

By now, Bond pictures are as elegantly formal as a Bach chorale, and this one opens on an unusually powerful note. A stunning pre-title sequence reaches beyond mere pyrotechnics to introduce key plot elements as the action leaps from Bilbao to London. Bond 5.0, Pierce Brosnan, undercuts his usually suave persona with a darker, more brutal edge largely absent since Sean Connery departed. Equally tantalizing are our initial glimpses of Bond's nemesis du jour, Renard (Robert Carlyle), and imminent love interest, Elektra King (Sophie Marceau), both atypically complex characters cast with seemingly shrewd choices, and directed by the capable Michael Apted. The story's focus on post-Soviet geopolitics likewise starts off on a savvy note, before being overtaken by increasingly Byzantine plot twists, hidden motives, and reversals of loyalty superheated by relentless (if intermittently perfunctory) action sequences.

Indeed, the procession of perils plays like a greatest hits medley, save for a nifty sequence involving airborne buzz saws that's as enjoyable as it is preposterous. Bond's grimmer demeanor, while preferable to the smirk that eventually swallowed Roger Moore whole, proves wearying, unrelieved by any true wit. The underlying psychoses that propel Renard and Elektra eventually unravel into unconvincing melodrama, while Bond is supplied with a secondary love object, Denise Richards, who's even more improbable as a nuclear physicist. Ultimately, this World is not enough despite its better intentions. —Sam Sutherland
World War Z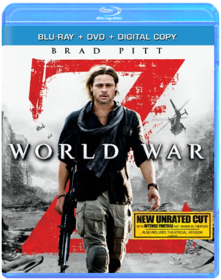 Marc Forster
A former UN investigator is thrust into the middle of trying to stop what could be the end of the world. Worldwide destruction sends him around the globe seeking clues about what they are fighting and what it will take to defeat it, as he tries to save the lives of billions of strangers, as well as his own beloved family.
The World's Fastest Indian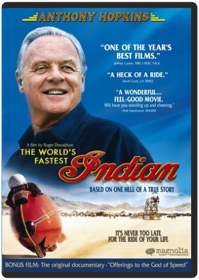 Roger Donaldson
Anthony Hopkins stars in the true story of Burt Munro a motorcycle enthusiast from New Zealand who designs and builds one of the fastest bikes in the world. The story includes his legendary 1967 performance at the famed raceway at Bonneville Salt Flats in Utah where he set the land speed record. The life and triumph of Burt Munro the elderly Kiwi man who at the far from spritely age of 68 broke motorcycle racing records in Utah has fueled director Roger Donaldson's creative energy for years. In the early 1970s just a few years after Munro's incredible triumph Donaldson directed OFFERINGS TO THE GOD OF SPEED a documentary on the sensational senior. Here with the help of the fine actors Anthony Hopkins and Diane Ladd the director brings the story to vivid dramatic life yet again constructing a gripping and inspirational narrative.Hopkins's Munro is a rich and magnetic character a man who wears his notable physical ailments (which include an embarrassing prostate condition and deficient eardrums) like quirky idiosyncrasies rather than debilitating defects. An active playboy Munro is a lovable character in his small New Zealand town an attractively unique old man with a zest for life and a love of his vintage motorcycle—a bright red 1920 Indian model. After racing his own times obsessively every day he becomes determined to live out his dream of participating in the annual Speed Week motorcycle event at Utah's Bonneville Salt Flats. Through local support and innovative fundraising Munro is finally able to afford the long nautical journey across the world to Mormon-land and beating all the incredible odds not only enter the race but break its records with a jaw-dropping speed of 201 miles an hour. Besides telling a classic tale of individual triumph THE WORLD'S FASTEST INDIAN offers a sociological look at the American West of the late 1960s an iconic landscape peppered with colorful characters that include a wizened Native American and a generou
Wrongfully Accused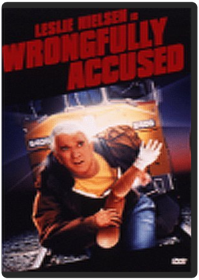 With the success of There's Something About Mary, the brothers Farrelly would seem to have inherited the dumb-comedy crown from the various talents who made Airplane! and its many descendants: Top Secret!, The Naked Gun, Hot Shots!. For the most part, that's true, but as Wrongfully Accused proves, there's a bit of life in the old shtick. Pat Proft, a screenwriter on The Naked Gun series and Hot Shots!, makes his directorial debut with this farce, which stars—surprise, surprise—Leslie Nielsen in a parody of the feature version of The Fugitive. More than that: Proft piles on joking references to a host of other dramas, including Casablanca, Mission: Impossible, and Braveheart. While the persistence of these inter-movie gags can wear a viewer down a bit, the fact is some of the silly stuff really does hit its target. If the progeny of Airplane! were to end with this movie, it would be a worthy way to say farewell to a once-good idea. The DVD includes trailers, a game, Dolby, audiovisual production notes, cast interviews, biographies and filmographies, English and French soundtracks, and English, French, and Spanish subtitles. With Kelly LeBrock, Richard Crenna, Sandra Bernhard, and Michael York. —Tom Keogh
X-Men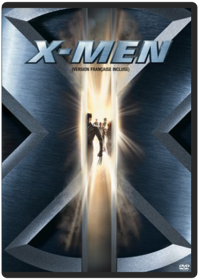 Bryan Singer
In a time when race and religion don't separate people, but extra powers and mutated characteristics do, two longtime friends, Professor Charles Xavier (Patrick Stewart) and Magneto (Ian McKellen) part ways, only to become rivals over the issue of how much patience they should have with "normal" people. Living lives that scare most humans lacking the "X-factor" (a special power such as telekinesis), they fight over changing the general population into mutants. Xavier decides to help mutants in a special school while waiting for humanity to be more accepting, while Magneto opts to change all "normal" people into mutants in order to create a mutant-only world. Leading a group of four powerful X-Men (and women) to rescue one lost girl (the mutant Rogue, played by Anna Paquin)—and the entire population of New York—Xavier recruits a new member to their group: Logan (Hugh Jackman), better known as Wolverine, joins the team with much reluctance, only to prove very valuable to the rescue effort.

Each member of the X-Men has mastered their special gift—the ability to create a storm (Storm, played by Halle Berry), telekinesis (Dr. Jean Grey, played by Famke Janssen), eyesight carrying laserlike destructive power (Cyclops, played by James Marsden), the ability to heal nearly any wound he sustains (Wolverine, played by Hugh Jackman). The chemistry among these four sets the stage for some expert teamwork—and some hidden romance. The mutants' ensemble work drives the action sequences, such as in a train station battle with Magneto's crew—including Sabertooth (Tyler Mane), Toad (Ray Park), and Mystique (Rebecca Romijn-Stamos)—that unleashes a lot of destruction, thanks to the striking special effects.

You don't have to be a fan of the hugely popular X-Men comic books to enjoy Bryan Singer's film, which is loaded with creativity, cool effects, and characters complex enough to lift it above run-of-the-mill action films. And Singer sets the stage admirably for the sequels that could turn X-Men into the strongest comic-book franchise since Batman. —Sandra Levin
X-Men - The Last Stand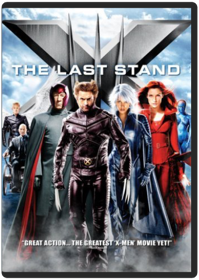 Brett Ratner
When a cure is found to treat mutations lines are drawn amongst the x-men led by professor charles xavier & the brotherhood a band of powerful mutants organized under xaviers former ally magneto. Studio: Tcfhe Release Date: 10/02/2007 Starring: Hugh Jackman Ian Mckellen Run time: 104 minutes Rating: Pg13
X-Men Origins: Wolverine - Ultimate 3-Disc Edition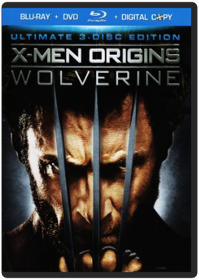 Hugh Jackman, Liev Schreiber, Danny Huston, Dominic Monaghan, Ryan Reynolds, Lynn Collins, Taylor Kitsch, will.i.am, dc adamantium sideshowcollectibles.com metal sound track soundtrack music cd exclusive poster dc spiderman spider man green lantern wolvrine wolveine sideshow collectibles season one two three four vol volume v 1 2 3 4 first second third, fourth trilogy x3 x2 i ii iii iv xm xmow xmo w bd live unleashed sabretooth Limited Edition Blu-ray Gift Set with Wolverine Bust and Gift Card
Ultimate 3-Disc Edition features Blu-ray and DVD copies of the movie, as as a Digital Copy disc! Blu-ray includes X-Men Origins: Wolverine in high-definition and many bonus features, including BD-Live.

Amazon.com Review

Wolverine, fan favorite of the X-Men universe in both comic books and film, gets his own movie vehicle with X-Men Origins: Wolverine, a tale that reaches way, way back into the hairy mutant's story. Somewhere in the wilds of northwest Canada in the early 1800s, two boys grow up amid violence: half-brothers with very special powers. Eventually they will become the near-indestructible warriors (and victims of a super-secret government program) known as Wolverine and Sabretooth, played respectively by Hugh Jackman (returning to his role) and Liev Schreiber (new to the scene). It helps enormously to have Schreiber, an actor of brawny skills, as the showiest villain; the guy can put genuine menace into a vocal inflection or a shift of the eyes. Danny Huston is the sinister government operative whose experiments keep pullin' Wolverine back in, Lynn Collins is the woman who shares a peaceful Canadian co-existence with our hero when he tries to drop out of the program, and Ryan Reynolds adds needed humor, at least for a while. The fast-paced early reels give an entertaining kick-off to the Wolverine saga, only to slow down when a proper plot must be put together—but isn't that perpetually the problem with origin stories? And despite a cool setting, the grand finale is a little hemmed in by certain plot essentials that must be in place for the sequels, which may be why characters do nonsensical things. So, this one is fun while it lasts, if you're not looking for a masterpiece, or an explanation for Wolverine's facial grooming. —Robert Horton
X2 - X-Men United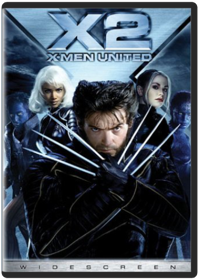 X2 does a fine job of picking up where X-Men left off, giving fans more of what they liked the first time around. Under the serious-minded custody of returning director Bryan Singer, the second film of this Marvel comics franchise ups the ante on Professor Xavier (Patrick Stewart) and the superhero mutants from the first film, pitting them against a mutant-hating scientist (Brian Cox) who's determined to wipe out the mutant race by tricking Xavier into abusing his telepathic powers. More a series of spectacles than a truly satisfying thriller, X2 introduces new mutant allies while giving each of the X-Men alumni—notably the temporarily helpful Magneto (Ian McKellen)—their own time in the spotlight. Well aware of the parallels between "mutantism" and virulent intolerance in the real world, Singer lends real gravity to the proceedings, injecting dramatic urgency into a continuing franchise that, in lesser hands, might've grown patently absurd. —Jeff Shannon
XXX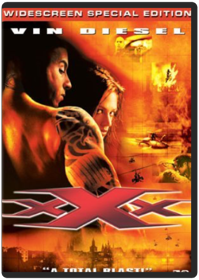 Xander cage is an extreme sports athelete recruited by the government on a special mission. Studio: Sony Pictures Home Ent Release Date: 07/19/2005 Starring: Vin Diesel Samuel L Jackson Run time: 124 minutes Rating: Pg13
Yours, Mine & Ours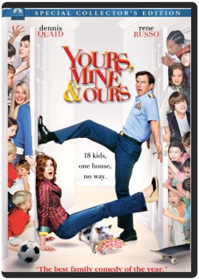 Raja Gosnell
A widowed coast guard admiral and a widowed handbag designer fall in love and marry much to the dismay of her 10 and his 8 children. Studio: Paramount Home Video Release Date: 08/21/2007 Starring: Dennis Quaid Rene Russo Run time: 90 minutes Rating: Pg